Have Prince Harry And Meghan Markle Picked A Name For Their Daughter Yet?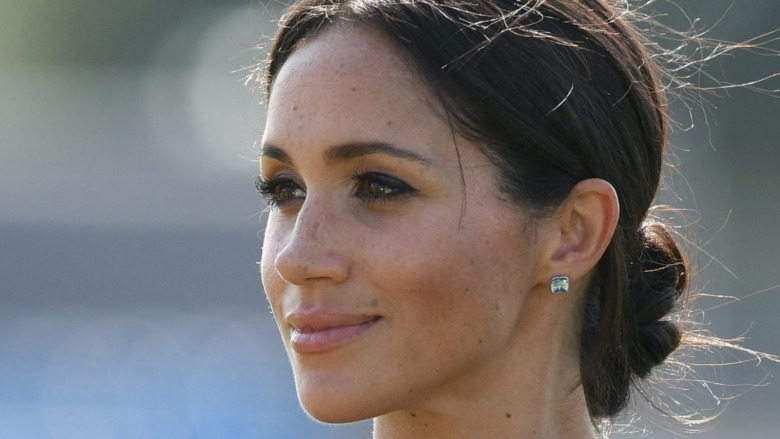 Shutterstock
Prince Harry and Meghan Markle seem to be loving their lives as parents. The pair welcomed a son, Archie Harrison Mountbatten-Windsor, into the world back on May 6, 2019, and revealed while sitting down for an interview with Oprah Winfrey in March 2021 that they were expecting a baby girl, due to arrive that summer.
In the time before the trio becomes a family of four, Harry and Meghan are surely busy preparing for the new bundle of joy. For instance, Meghan was apparently planning for the actual birth and scheduling her maternity leave. She had even bought a gift to give her future daughter. However, that's not all that the parents have to do before the baby arrives. They've surely been getting Archie ready to be a big brother (aww!), perhaps they're decorating a new nursery, and, of course, they've undoubtedly been trying to pick the perfect name for their daughter.
While choosing your child's name can be a fun and exciting (not to mention emotional) process, it turns out that Harry and Meghan have faced a personal requirement that will affect the outcome when it comes to what their daughter will be called. Frankly, the reason is incredibly sweet!
Harry and Meghan have a special requirement for their daughter's name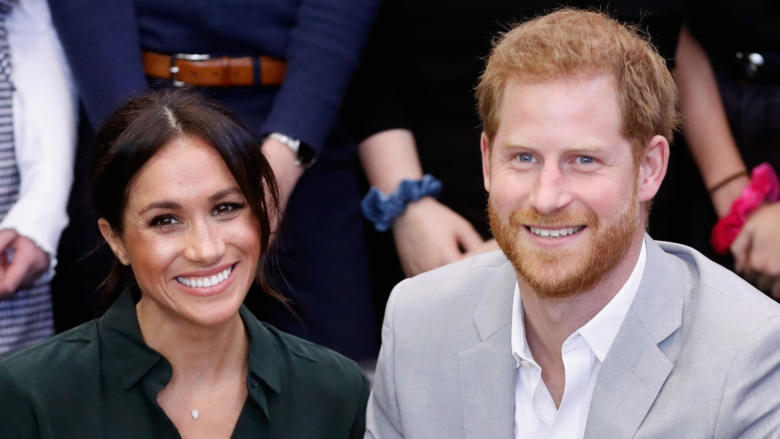 Chris Jackson/Getty Images
Prince Harry and Meghan Markle could go a few ways when it comes to how and why they choose their daughter's name. They could opt for something regal which would suit these members of the royal family or they could decide on something totally unexpected. They could also name the baby girl in honor of Harry's late mother, Princess Diana, as well as Meghan's beloved mother, Doria Ragland.
While Harry and Meghan have probably taken all of these things into consideration, it turns out that they definitely want the name to meet one special requirement. A source told Us Weekly in April 2021 that the parents want their daughter's name "to have meaning." In fact, it turns out that might be the reason why the two "have not settled on" a name quite yet. They likely want to take their time to make sure that they choose something that is both beautiful and has the kind of significance that they're looking for in a name.
The insider also revealed that while "there are some top picks for names," there's "nothing concrete" at the moment. It sounds like we'll just have to wait until the baby is born to find out what to call the little one.