When Is Meghan Markle Going On Maternity Leave?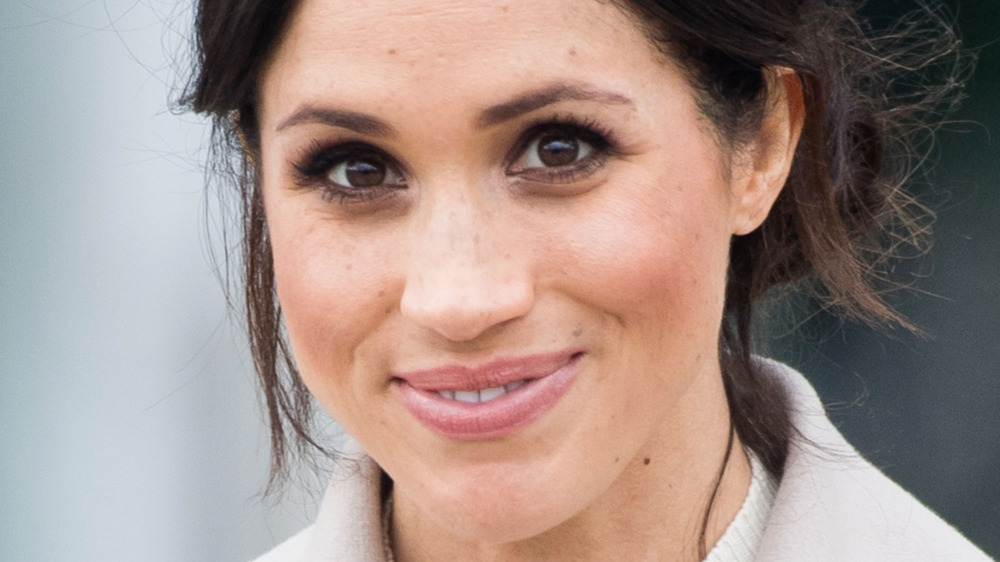 Shutterstock
It's no secret that Meghan Markle and Prince Harry are both incredibly busy people. Following their departure from their roles as senior royals, which gave them the time and freedom to explore a life and careers outside of official duties, Meghan has landed a job with Disney and Harry is working with a firm that focuses on coaching and mental health. On top of that, together they've signed a deal with Netflix and are running their Archewell Foundation along with Archewell Productions and Archewell Audio. Indeed, their schedules seem to be packed with important obligations and exciting opportunities.
However, the happy couple also happen to be parents. Along with having a son, Archie, Meghan and Harry are expecting their second child, a daughter, to arrive in summer 2021, as Meghan told Oprah Winfrey in their bombshell interview. That's why Meghan is planning ahead for the baby's arrival and has apparently already scheduled in when she intends to take her maternity leave.
Will spring or summer bring a baby-related work break for Meghan Markle?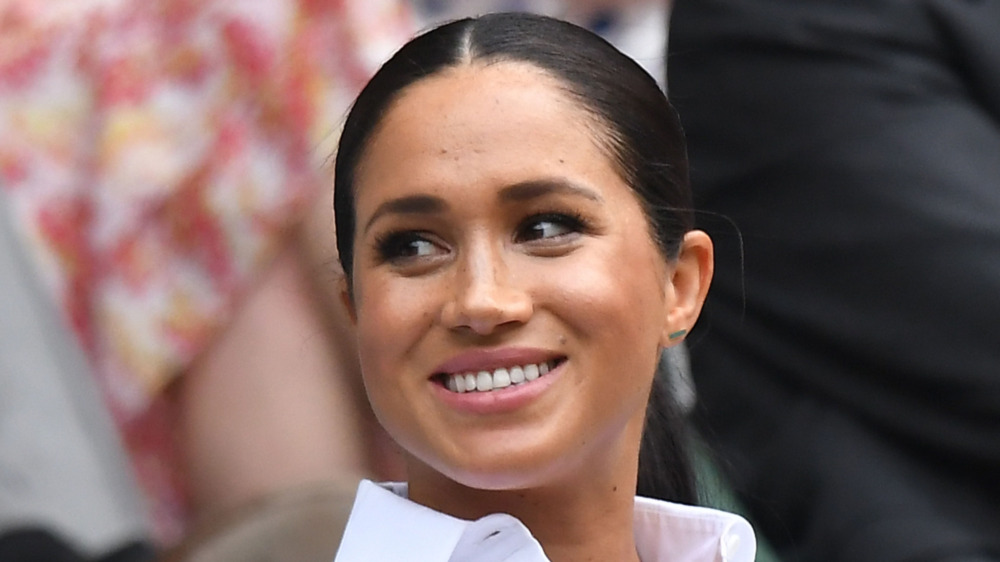 Shutterstock
Meghan Markle may not have a normal job, however, she's still busy with various professional projects. Because of that, she'll need to take some time off when she welcomes her second child into the world. While we know that the little one is expected to some time in the summer of 2021, the public wasn't quite sure when exactly Meghan would be taking her maternity leave... until now.
The soon-to-be mother of two "will go on maternity leave at the end of May," a source told Page Six in April 2021. The outlet also explained what that break would mean for Meghan, noting that she "will be taking leave from her duties at Archewell, her nonprofit with husband Prince Harry, and all other professional endeavors." Granted, she will still likely be on top of what's going on because "she always keeps an eye on everything" due to the fact that she's a "workaholic." That seems to be backed up by the fact that she "worked right through her last maternity leave with son Archie before giving birth in May 2019." 
Hopefully, this time around, Meghan will be willing and able to enjoy her time off and her new family of four.