Why Mitt Romney Is Defending Liz Cheney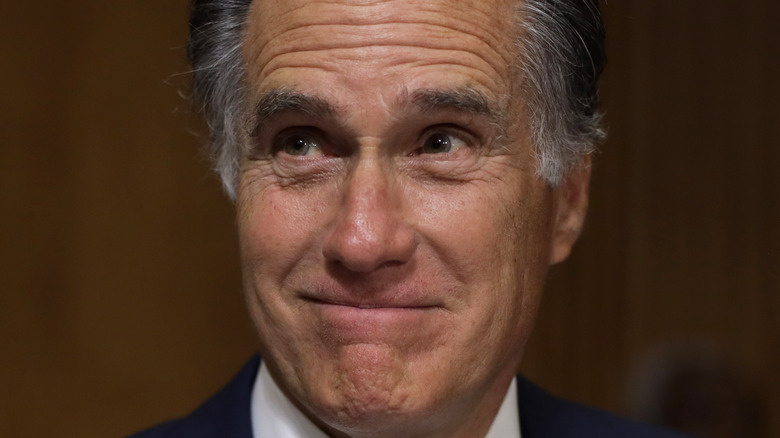 Alex Wong/Getty Images
Mitt Romney has given his two cents on all of the backlash against fellow Republican Liz Cheney.
Ever since Donald Trump lost the presidential election, the GOP has been split between the former president's loyal allies and the politicians who have criticized his actions. Cheney in particular has become a target of vitriol due to her condemnation of Trump and her decision to vote against him during his second impeachment trial. 
And Romney can certainly relate to the experience of having your own party turn against you, as recent events proved. The senator was booed at a Republican event in Utah, where the crowd accused him of being a "traitor" and a "communist" for his comments against Trump, per Yahoo!.
Republican senator Susan Collins spoke out on behalf of him and Liz Cheney afterwards, saying that she was "appalled" by the reception he received. "We need to have room for a variety of views," Collins told CNN. "We are not a party that is led by just one person."
"Mitt Romney is an outstanding senator who served his state and our country well," Collins added. And now, Romney is speaking out to defend Liz Cheney himself.
Liz Cheney and Mitt Romney have both been trashed by the Republican party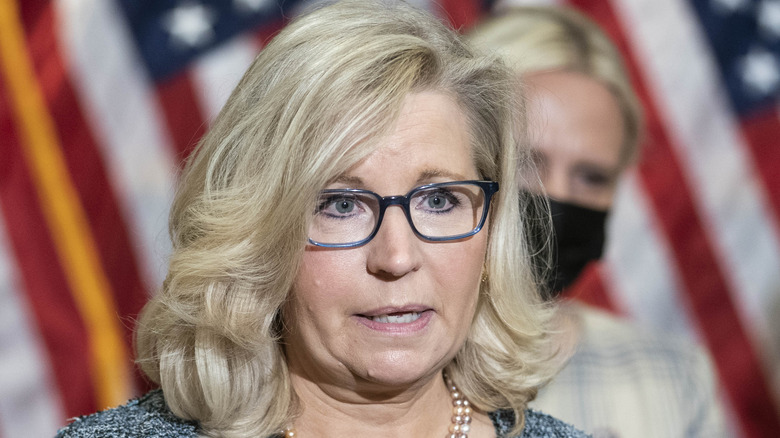 Sarah Silbiger/Getty Images
Liz Cheney has also sparked fury amongst Republicans due to a May 3 tweet, in which she refuted claims that the 2020 presidential election was stolen, claiming that people who think so are "poisoning our democratic system."
As well as telling Fox that members were "concerned" about her ability to continue her job as chair, House Minority Leader Kevin McCarthy was caught insulting Cheney on a hot mic, per Axios. "I think she's got real problems," he reportedly said. "I've had it with ... I've had it with her. You know, I've lost confidence." Now McCarthy has also launched a campaign to remove Cheney from her position, according to Politico.
And Mitt Romney has now responded to all of the backlash on Twitter, defending the daughter of former vice president Dick Cheney. "Every person of conscience draws a line beyond which they will not go: Liz Cheney refuses to lie," the Utah politician tweeted, praising Cheney's integrity and honesty. He also compared criticism to the backlash he received after voting against Trump in the ex-president's impeachment trial.
"As one of my Republican Senate colleagues said to me following my impeachment vote: 'I wouldn't want to be a member of a group that punished someone for following their conscience,'" he added.