Brad Pitt Getting Clean After Alleged Downward Drug Spiral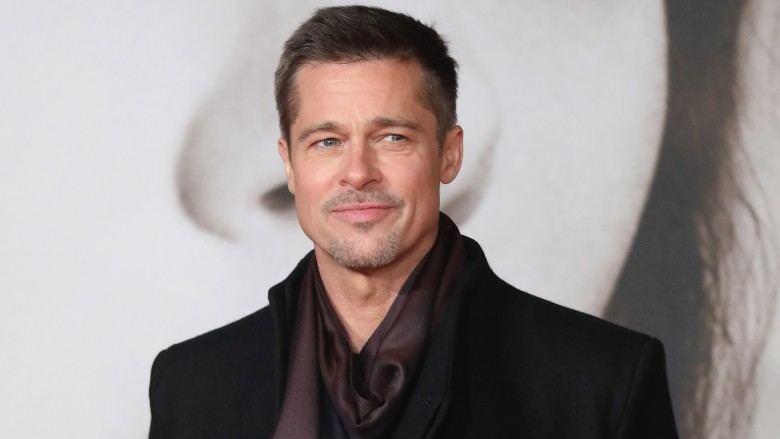 Getty Images
Actor Brad Pitt is reportedly recovering from a downward spiral—and it's all in an effort to repair his relationship with his children. A source told the National Enquirer (via Radar Online) that Pitt, 53, is getting help for substance abuse, namely marijuana, alcohol, and prescription drugs.
As Nicki Swift previously reported, Pitt's estranged wife, actress Angelina Jolie, 41, filed for divorce in September 2016, alleging child abuse against the World War Z (2014) star. Rumors of substance abuse and cheating, most notably with Allied (2016) co-star Marion Cotillard, were also circulating at the time of the filing. The discord led to a bitter custody battle between Pitt and Jolie over their six children (Maddox, 15, Pax, 13, Zahara, 12, Shiloh, 10, and twins Vivienne and Knox, 8). Authorities cleared Pitt of any child abuse allegations, and both he and Cotillard denied an affair. However, allegations of substance abuse linger.
"Angelina asked a Superior Court of California judge to enforce the drug testing as a form of rehabilitation," an insider told the Enquirer. "She feared he had hit rock-bottom. Brad's health had friends concerned, too," another source said. "You used to walk into Brad's house, and there were different grades of dope and lots of bongs and smoking paraphernalia on a table. He cut way back after he and Angie married because she wouldn't tolerate it!"
Another report from the National Enquirer (via Radar Online) alleged Pitt spent $15,000 on rehab and recently threw a party for friends he made in Narcotics Anonymous.
Additionally, a source claims an upcoming documentary about Pitt and Jolie's marriage will reveal a lot of secrets about their relationship, including how it allegedly began when he was still married to Jennifer Aniston. "Brad and Jen were having serious issues for a long time before Ang came along," a production insider told Radar Online. "This film will finally reveal the real reason Brad and Jen split. If it wasn't Angelina Jolie it would have been someone else...there is a pattern in his behavior in relationships." The source continued, "It seems like Jen really feels like she dodged a bullet with Brad. Jen seems shocked at the path that Brad went down in the past 12 years. Some of the allegations against him are unfounded, but the accusations of alcohol and drugs are not, and it's all revealed in the film!"
Thankfully, Pitt is reportedly focused on his health and his family's well-being. "Brad's benefited from the principles and rules that come with dedicated sobriety, and he's found a way to celebrate it, too," a source told The Enquirer (via Radar Online). "His friends have been key in helping him see the positives from clean living, which is why they arranged this sober divorce party! [He] doesn't want any part of drugs or booze right now; he's dedicated to his children. It's what's best for himself and his family in the long-term and that's a bigger buzz than any cocktail or marijuana joint could provide."
Another source added to Radar Online, "Brad's jumped through all the hoops now, he's gone for child therapy, he's been cleared by the authorities and the lowest statutory rights he has as a father would be overnight stays with the children. Brad wants to lead a healthy and sober life—with his kids."