Royal Expert Claims Meghan Markle Is Sending This Message With Her New Children's Book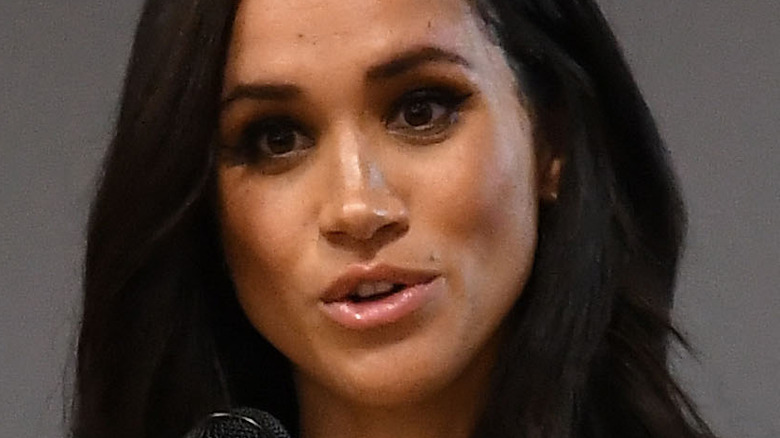 Wpa Pool/Getty Images
Meghan Markle is set to release her children's book, "The Bench," on June 8, according to the Daily Mail. The 39-year-old drew inspiration from a poem she wrote for Prince Harry on Father's Day last year, one month after son Archie was born. The book will dive into "the special bond between father and son" as "seen through a mother's eyes."
Meghan's book isn't even out yet, but it ha already received backlash, according to Page Six. Critics allege "The Bench" has a too-similar title to U.K. author Corrinne Averiss' 2018 book and the artwork from Christian Robinson has some people questioning Meghan. If that's not enough, the origins of the book are also raising red flags. One Twitter user wrote, "Before you run out and waste money on the book by Harry's wife, read 'The Boy on the Bench' by Corrinne Averiss and Gabriel Alborozo...The original." Talk about harsh!
Critic Emma Kaye Wooton reportedly said the book was "blatantly plagiarized" and Meghan's work should be "boycotted." She added, "I'll wager a bet that Corrinne's book is in Archie's collection. That's where her idea came from," Wooton claimed, adding, "I don't believe that this is all her own thinking or reflects her idyllic life whatsoever."
Rumors keep swirling about Meghan's book, and some believe she's using it to send a message. Keep reading for more details.
Meghan Markle is using her children's book to address Prince Harry losing his military titles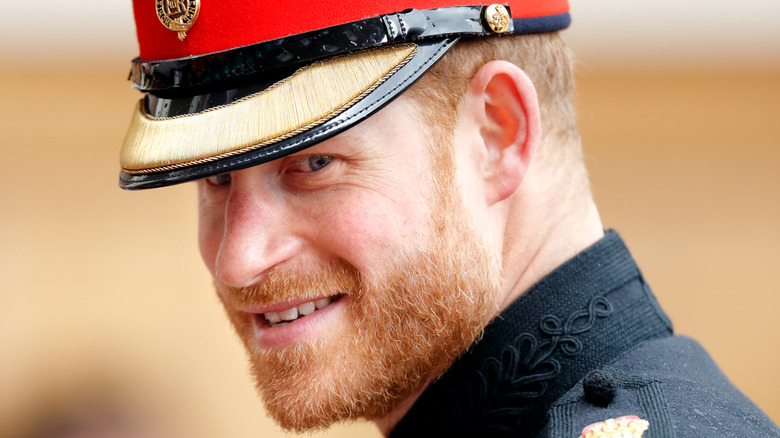 Max Mumby/indigo/Getty Images
Meghan Markle's children's book, "The Bench" apparently has a hidden agenda. She's reportedly using the book to emphasize "how much the army meant to [Prince] Harry and how upset he is to lose his military titles," according to the Daily Mail.
Royal biographer Phil Dampier says the book alludes to how upset Prince Harry was to have lost his military titles. He served 10 years in the military and completed two tours in Afghanistan, and losing his titles was reportedly the "bitterest part" of "Megxit," per the outlet. Dampier told The Sun, "The illustration of a red-haired soldier (obviously you know who) hugging his little boy, looks as though he has come home from war after many years and pulls at the heart-strings." He added, "Mum is in tears as she looks through the window, and sees her husband returning from battle to pick up family life once more."
Dampier also noted, "It's a scenario familiar to so many military couples separated by conflicts. But of course it wasn't a reality for Harry, who was in a different relationship when he served in Afghanistan. Rather Meghan is probably showing how much the Army meant to Harry and how upset he is to lose his military titles." 
During Harry's interview with Oprah Winfrey in March, he revealed he was "hurt" when Queen Elizabeth II stripped him of his royal titles and patronages, but "completely respects" her decision.