Who Are Brandon Thomas Lee's Famous Parents?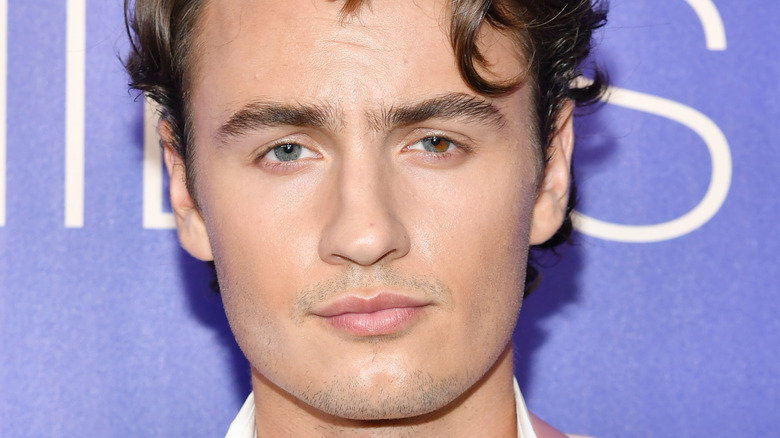 Amy Sussman/Getty Images
Brandon Thomas Lee is a cast member on "The Hills: New Beginnings." The up and coming actor was in his early 20s when he joined the cast of the first season of the MTV reality revival alongside veterans Brody Jenner, Audrina Patridge, and, yes — Speidi.
On the first season of the spin-off series, fans saw Lee navigate his love life and career as a young actor. He also met up for lunch with his famous mom on-camera and worked through a feud with his rock star dad. On "The Hills: New Beginnings" Season 1, which was filmed in 2018 and aired in 2019, Lee opened up about what it was like growing up with two famous parents. "Growing up with my mom being a sex symbol and my dad being a rock star was crazy," he said. "They split, but I don't think it had a negative impact on me. I know they love each other very much."
So who are Lee's parents exactly? Well, you probably already know more about them than you realize.
Brandon Thomas Lee's mom is a famous TV and movie star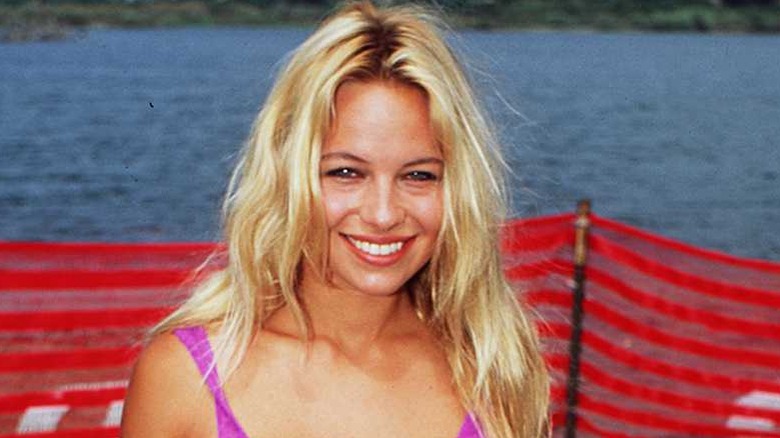 Brad Elterman/Getty Images
Brandon Thomas Lee's mom is movie and TV star Pamela Anderson. The Canadian-American actress gave birth to her firstborn son on June 5, 1996. Anderson is best known for her role as C.J. Parker on the popular action-adventure drama "Baywatch," and she was also the "Tool Time Girl" Lisa on the ABC sitcom "Home Improvement," per IMDb. The former Playboy Playmate also starred in the 1990s movie "Barb Wire" and, more recently, appeared in the horror film "The Institute." 
Anderson also competed on two versions of "Dancing with the Stars," and she even made a cameo on "The Hills: New Beginnings," where viewers saw her "sage" her son's new house and grill him about his girlfriend during a lunch date. Anderson is also an activist for animal rights and is a strong supporter of WikiLeaks founder Julian Assange, as can be seen on her Instagram page.
Of her son's decision to join "The Hills" reboot, Anderson told Us Weekly that it was all part of his "journey." "He's invincible. Brandon can do anything," the proud mom said. "He's on his journey and he's going to have a great time and I'm sure it's going to be very, very entertaining because he is so funny."
Brandon Thomas Lee's dad is the drummer for one of the biggest rock bands ever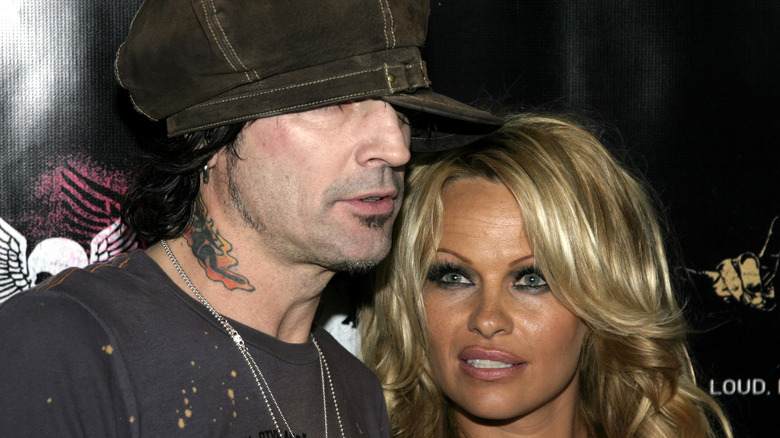 Shutterstock
Brandon Thomas Lee's dad is Tommy Lee of the wild and crazy rock band Motley Crue. Lee is the man behind the drums on hit songs such as "Dr. Feelgood," "Girls, Girls, Girls," and "Home Sweet Home." The glam rockers made their debut in the early 1980s and became MTV fan favorites. Their wild lifestyle was detailed in the book "The Dirt," as well as an accompanying Netflix movie by the same name.
In 2018, shortly before "The Hills" spinoff began filming, Lee and his son made headlines for a physical brawl that spawned from Pamela Anderson talking about her ex-husband's 1998 arrest for spousal abuse, per TMZ. Much of Brandon's first season on "The Hills" centered on his fractured relationship with his famous father. The two made amends off-camera, but Brandon did have to warn his rock star dad that their family's personal business would be addressed on the MTV reality show. "I feel like I was pretty angry when I was filming," Brandon told Entertainment Tonight. "I was really upset when all that stuff was going on. But friends fight. He's like my best friend, so people get over it."
Once they patched things up, Brandon told Us Weekly that his dad was "excited" to see him on "The Hills: New Beginnings." In addition to Brandon, Anderson and Lee also have another son, Dylan Jagger Lee, born in 1997.