How Much Is Bill Gates' Ex-Girlfriend, Ann Winblad Worth?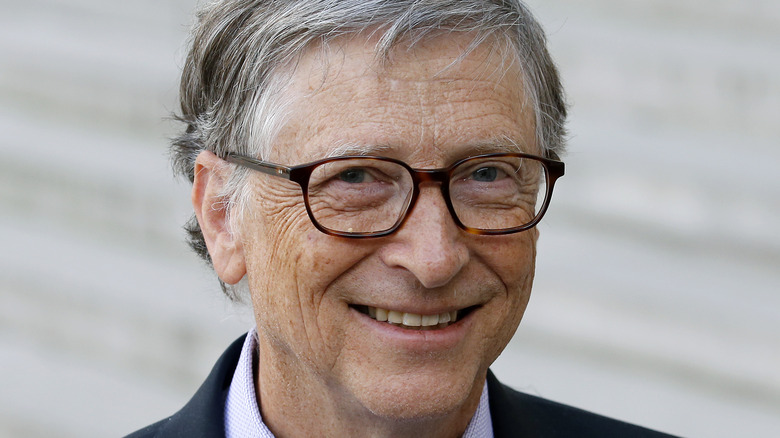 Chesnot/Getty Images
There might be a few people (okay, more than a few people) who are still reeling after multi-billionaire and Microsoft founder Bill Gates announced that he and philanthropist Melinda Gates were officially parting ways after 27 years of marriage. Although the news of trouble in tech paradise might be astonishing all on its own, the details that have emerged since continue to surprise us. Among them is the relationship between Bill and his ex-girlfriend, Ann Winblad, who have remained as close as a computer and a keyboard since.
According to resurfaced Time interview from 1997, Winblad and the former Microsoft CEO seemingly engaged in a non-traditional arrangement of sorts, in which both, for years, met for a weekend vacation getaway with permission from Melinda ... well into her and Bill's marriage. According to the interview, Gates and his ex (who crossed paths in the 1980s at a tech conference), would spend a "long weekend" at a beach rental in North Carolina. "We can play putt-putt while discussing biotechnology," Gates nonchalantly said in the interview. Hmm.
Now, considering Bill Gates' net worth is estimated at $129 billion (with the computer tycoon reportedly wiring $1.8 billion in stock to Melinda after news of their divorce hit), many have begun to speculate where Winblad sits, money-wise. Could Gates' ex-girlfriend have played a part in the fallout? And either way, how much is Winblad worth? Keep on reading to find out.
Ann Winblad's net worth is a symbol of her own success
Although the name "Ann Winblad" might only be well-known among members of a particular subset (that may change), those familiar with her work know she's independently successful; first as one of Silicon Valley's pioneering female programmers, and then as a savvy investor.
As Wired noted in 2019, Winblad founded the company Open Systems Inc. in the late 1970s, which she started by borrowing $500 from her brother. She sold it in 1983 for $15 million. Winblad then worked as a consultant for tech companies in California and invested in a number of companies (among them Microsoft) before delving into the world of venture capitalism, where she has remained ever since. As of the time of this writing, she is the co-founder and head of the firm Hummer Winblad Venture Partners, which she founded in 1989. 
As you can guess, her seemingly exponential success in the tech and VC sector has earned her (not Bill Gates cash, but) quite a bit of coin. According to Exact Net Worth, the multi-hyphenate is said to be worth around $15 million. She's worth more on her own than Bill Gates' children are inheriting! So it seems like Winblad is doing just fine!