How Jennifer Garner Really Feels About Giving Her Relationship A Second Try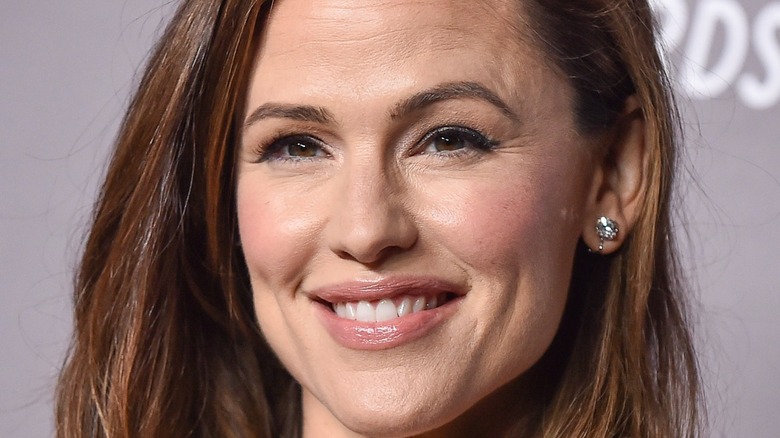 Shutterstock
Jennifer Garner is not twiddling her thumbs while her ex-husband and his former girlfriend are vacationing in Montana. The "Yes Day" actor is taking life by the horns and taking chances, whereas previously she may have been cautious. Perhaps she took a page out of Ben Affleck and Jennifer Lopez's book and decided to chase her happiness and the one who got away. 
For those who need a quick update on Garner's love life, her and Affleck's marriage came to a screeching halt in 2015. Their divorce was finalized in 2018, but they still lavish praise on each other for their children's sake. On Mother's Day 2021, Affleck shared some candid pics of Garner, Violet, Seraphina, and Samuel, and captioned the image, "So happy to share these kids with you. Luckiest parents in the world. Thanks for all the good you do." Shucks! 
In the meantime, she moved on with John Miller, the CEO of CaliGroup. In 2018, the couple got together for about two years. At the time, a source told Us Weekly that she and the divorced father-of-two were in "similar places in their lives and relate to raising kids after a divorce." They also dished, "Jen feels like she finally found a true partner." Nearly a year post their breakup, the two are apparently ready to try again. 
Apparently Jennifer Garner is 'determined' to make things work again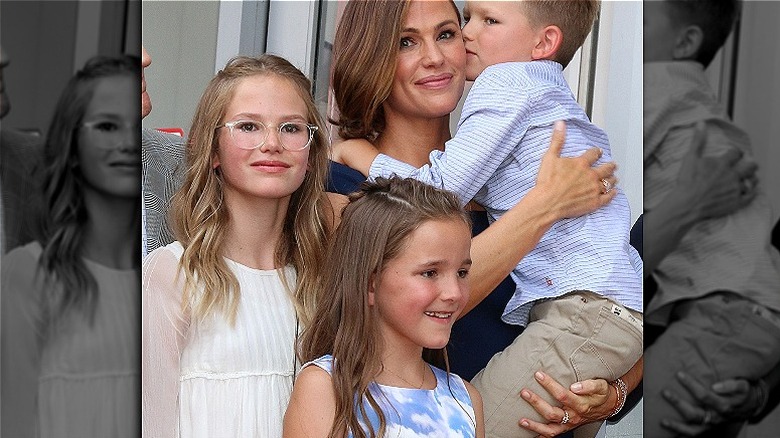 Shutterstock
On May 12, Us Weekly reported that Jennifer Garner is ready for love again. This time around, she's giving her ex-boyfriend, John Miller, another chance. Apparently, the relationship is relatively new because the outlet claims that they only started seeing each other "a couple of weeks ago." 
A source told the outlet that Garner and Miller are focused on their relationship. They had "remained friendly since their breakup," but it seems as if they know that they could be so much more than friends. Garner and Miller reportedly "eventually realized there was a spark between them" and decided to rekindle the old flame.
If it could happen for Ben Affleck and Jennifer Lopez, surely it could happen for them too? The insider reports that "they're determined to make it work." We're all rooting for Garner and Miller as they try to blend their families and find some picture-perfect love. Goodness knows, they deserve it!