Liz Cheney's Net Worth: How Much Is The U.S. Representative Worth?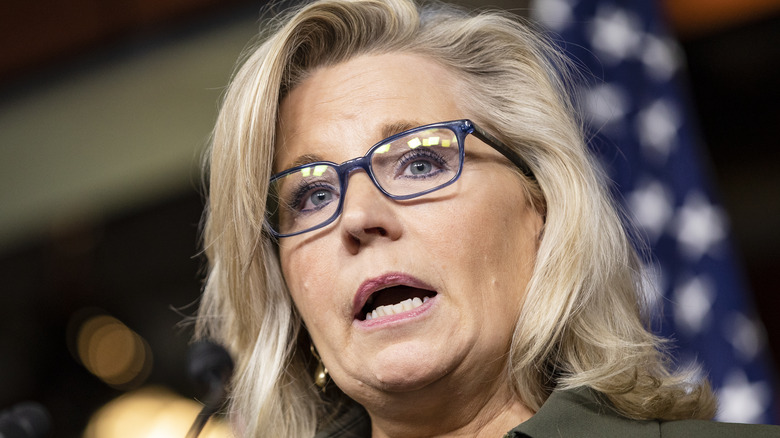 Samuel Corum/Getty Images
After months of commentary from Republican Wyoming Rep. Liz Cheney over now ex-President Donald Trump's hold over the GOP, as well as efforts by Cheney to steer the party toward more traditional conservatism, the legislator might have lost a major battle. On May 12, the career politician was ousted from her position as the House Republican Conference chair after a 16-minute meeting on the matter, per CNN. 
Cheney, who has remained one of Trump's most outspoken Republican opponents, was also one of 10 House Republicans to vote in favor of his second impeachment in January. "We cannot let the former President drag us backward and make us complicit in his efforts to unravel our democracy," Cheney remarked before the recent House vote. She is seemingly set on continuing to warn her party against adhering to Trumpism, even after her losing her position. But if that is the case, it begs the question: will Cheney have enough of a nest egg to continue to do so?
Cheney would seem wealthy on paper, considering she is part of her own familial political dynasty as the daughter of former Vice President Dick Cheney, and has made her own financial gains over the course of her career. But is this really the case? Keep on reading to find out Liz Cheney's net worth.
Liz Cheney's net worth comes from years of political service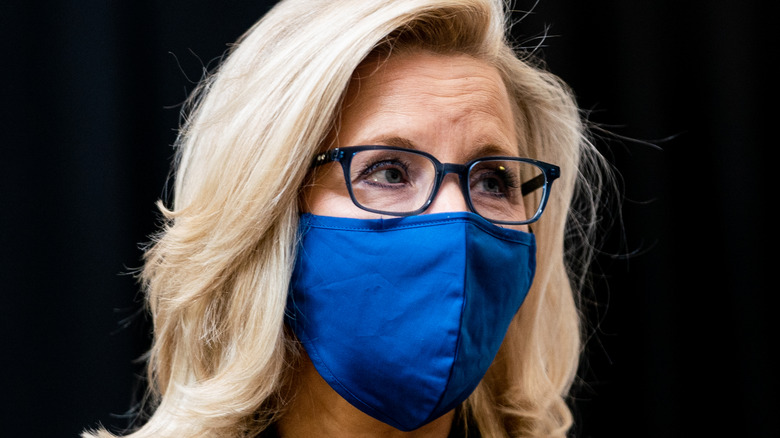 Pool/Getty Images
According to Exact Net Worth, GOP Wyoming Rep. Liz Cheney's net worth totals anywhere from $5 million to $8 million. Part of that wealth might have to do with her career path. According to the Congressional Institute, the salary for a member of Congress is $174,000. As a prominent member of the legislative body since 2002, Cheney would have feasibly made off pretty well.
In addition, her work prior to 2002 at Armitage Associates LLP, a consulting firm, and her work as an attorney for an international law firm prior to that could also have contributed to her multi-million fortune. Meanwhile, her parents, former VP Dick Cheney and Lynne Cheney, have a combined net worth of over $100 million, per Celebrity Net Worth. Real estate-wise, she and her husband purchased a Jackson Hole, Wy. home in 2012 for $1.6 million, per Seattle Times. The four-bedroom home has sweeping views of the Teton range. So that's nice! 
One could assume that when it comes to financial security, the figure might have enough of a cache to take on any future blows — especially if she continues to rail against ex-President Donald Trump's hold over her party. Which it seems like she might.