What Did Olivia Munn Say About John Mulaney Years Ago?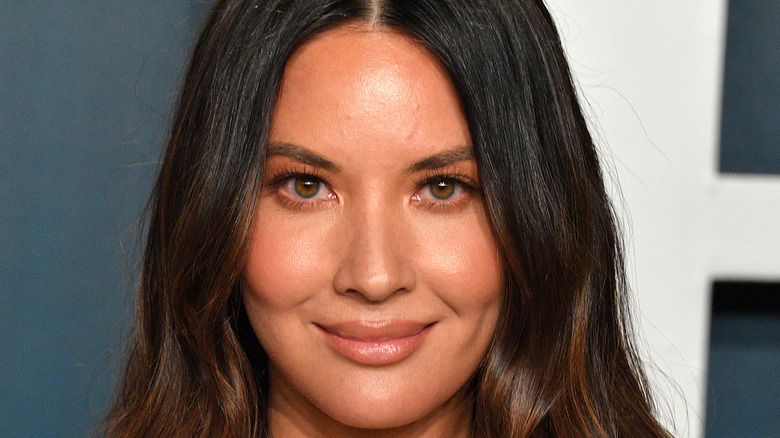 George Pimentel/Getty Images
After giving us celebrity couples like Kourtney Kardashian and Travis Barker and Kat Dennings and Andrew W.K., 2021 welcomed a new — and unexpected — pairing: Olivia Munn and John Mulaney. The dating rumors come just days after the comedian and his wife Anna Marie Tendler announced they were separating after six years of marriage. Though Mulaney's rep told Page Six he "will not have any further comment," Tender hinted that he's the one who ended things. In a statement to People, she said: "I am heartbroken that John has decided to end our marriage. I wish him support and success as he continues his recovery."
Now, enter Munn, who reconnected with Mulaney at a "church in Los Angeles" after they "first connected socially several years ago and remained friendly," per People. According to Page Six, that social event was Seth Meyers' wedding to wife Alexi Ashe in 2013. The "Big Mouth" star was there with Tendler and Munn came as then-boyfriend Will Forte's date. It turns out, the actor may have had an eye on the funnyman from the moment they met.
Keep scrolling to find out what Munn had to say about Mulaney years before they started dating.
Olivia Munn admitted to being 'obsessed' with John Mulaney
Theo Wargo/Getty Images
It appears as though John Mulaney left a lasting impression on Olivia Munn, because a few years after Seth Meyers' wedding, she couldn't help but gush over the comedian during a HuffPost Live interview. In fact, she straight up admitted she was "obsessed" with him. "We were at a wedding together and I was like, 'Oh my gosh, do you and your fiancé [Anna Marie Tendler] want to go have dinner or something and go hang out?" Munn recalled. "At first it was cool, and then I kept going up to him at the wedding like 'So, you having fun?'" She added, "I was just so obsessed with hanging out with and talking with him."
The actor said she emailed Mulaney after the wedding, but he never got back to her. It's unclear if the pair stayed in touch after that, but when Mulaney checked himself into rehab in December 2020, she wished him well via Twitter. She wrote: "Sending SO MUCH love and support to John Mulaney. You got this."
It looks like Munn's fangirl moment may have paid off after all.