The Truth About Meghan Markle's New Business Deal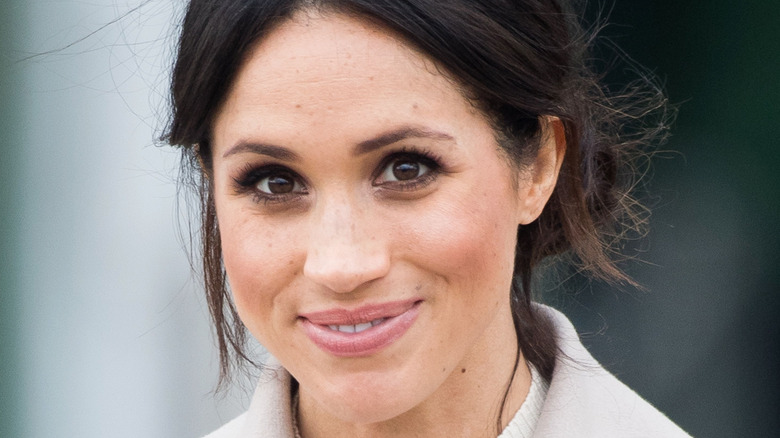 Shutterstock
Outside of personal family struggles including the British royal family and a scandalous, televised, tell-all interview with Oprah Winfrey, the past year and a half have been quite lucrative for the Duke and Duchess of Sussex since their departure from senior royal family life in January 2020. Since stepping away from royal life, Prince Harry and Meghan Markle have also left the sovereign grant, which funds the royal family's expenses, behind, according to Insider. In order to fund their lifestyle, the two have taken to various business and investment deals to help fund their new life in California.
In September 2020, the pair signed a multi-year deal, worth an undisclosed amount, with streaming service Netflix that was concentrated on documentaries, docu-series, feature films, scripted shows, and children's programming, reported The New York Times. "Our focus will be on creating content that informs but also gives hope," Harry and Meghan said in a statement. "As new parents, making inspirational family programming is also important to us." On top of the Netflix deal, Harry and Meghan have also inked contracts with various startups and a multi-year podcast agreement with Spotify. It's speculated that these deals could be worth millions, according to the BBC. 
As if that wasn't enough already, the Duke and Duchess have even more business plans in the works. So, what's the latest deal that the Sussex's have struck with another multimillion-dollar brand? Read on to find out!
Harry and Meghan's is partnering with Procter & Gamble to create change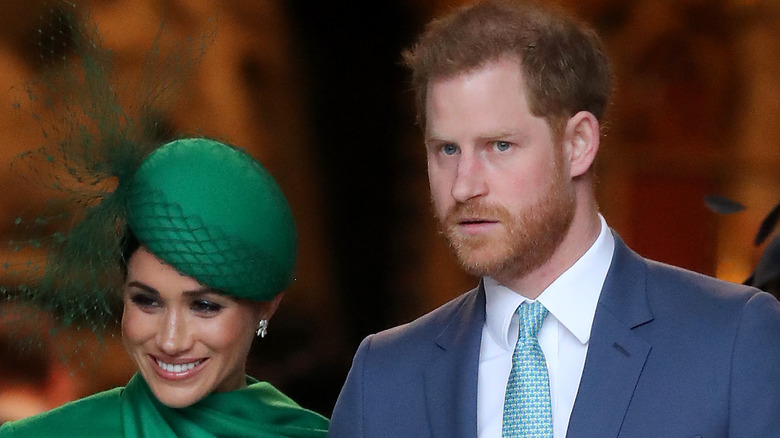 Chris Jackson/Getty Images
After moving to sunny California and away from life as senior members of the royal family, Prince Harry and Meghan Markle had to find a way to make money to support their growing family and luxe lifestyle, and their latest deal may just top all the others. Harry and Meghan's Archewell Foundation announced a partnership with consumer goods corporation Procter & Gamble. "Archewell Foundation believes that with community, and through compassionate service to others, we can unleash systemic cultural change," stated Archewell's press release. And it looks like the foundation is enlisting Procter & Gamble's help to help achieve this goal. "Based on shared values, the partnership will focus on gender equality, more inclusive online spaces, and resilience and impact through sport."
But this multi-year agreement isn't the first time that Harry and Meghan have worked with the company known for personal hygiene and cleaning products. The Archewell Foundation previously worked with Procter & Gamble for Global Citizen's VAX Live benefit concert in May 2021, where they helped raise over $300 million for global vaccine access, according to Harper's Bazaar. If anything, it looks like this partnership is the continuation of a great relationship for the former royals.