Mindy Kaling Opens Up About Her Secret Pregnancy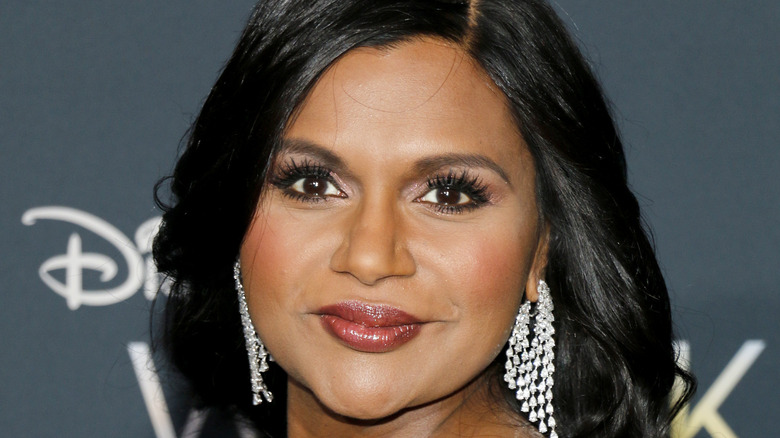 Shutterstock
Mindy Kaling has spoken out about motherhood, explaining why she wouldn't recommend hiding a pregnancy during a global pandemic.
The actor first dropped her bombshell announcement on "The Late Show With Stephen Colbert," revealing that she had given birth to her baby son Spencer on September 3, 2021. Kaling also joked that she was "so insulted" when paparazzi photos of her were published and nobody guessed that she was pregnant, despite being eight months along.
Speaking to Today, she explained how working over Zoom helped her disguise her pregnancy. "I would occasionally have meetings," Kaling shared. "So from here up, I would have to look nice, but I was just kind of like pregnant, and no one saw." Hiding her visibly pregnant lower half from the world, the actor and writer thought, "What if I could get away with this?"
The "Late Night" star has also refused to share the identity of her children's fathers. "My feeling is that until I speak to my daughter about that, I'm not going to talk to anyone else about it," Kaling told The New York Times Magazine. "I think people are often surprised that for someone who seems as open as I am on social media and who writes things that seem drawn from my life, I find that stuff really private."
Although she keeps her family life out of the public eye, Kaling opened up during a #WOW2021 event about her thoughts on parenting.
Mindy "learned a lot" from hiding her pregnancy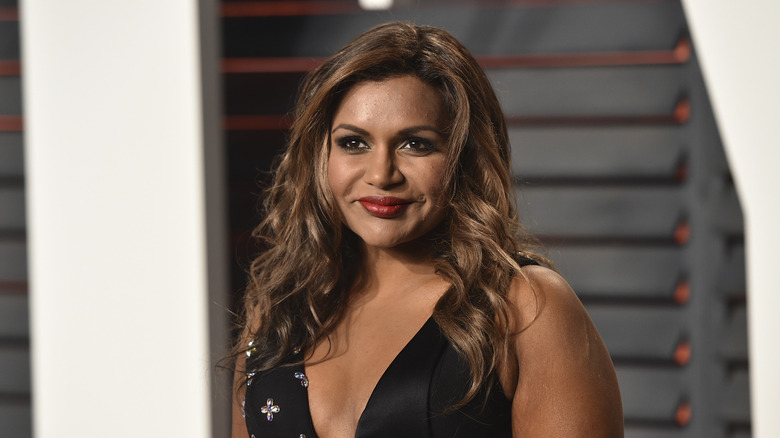 John Shearer/Getty Images
As People reported, Mindy Kaling spoke to UCLA associate professor of psychiatry Dr. Robin Berman at the #WOW2021 event.
The star of "The Mindy Project" told Berman that motherhood was "wonderful," even if her experience had been particularly unusual. "I don't know if I recommend everyone having a secret pregnancy during a worldwide pandemic, but I will say I learned a lot from it,"  Kaling revealed. "Definitely like a once-in-a-lifetime type of thing."
Discussing what parenting styles influenced her, she spoke about being "inspired by parenting where the parents don't scream," adding, "If you can not scream at your children, I think you're a good parent." Kaling then praised anyone who was able to "not blow their top" and deliver a message consistently. "That to me — I'm the most impressed by those people," she insisted.
The "Ocean's Eight" actor went on to share how her immigrant parents inspire her to overcome her most difficult parenting hurdle, which is not trying to "eliminate all risk" for her two children. "My parents were immigrants, and they both worked, and they had a different kind of more immediate fear, which is like 'Okay, we've got to put food on the table, build our careers over again,'" Kaling shared. 
"I sometimes try to summon that feeling that my parents had," she added, explaining that allowing her kids to experience some risk, in her opinion, would be best for them.
Mindy doesn't think being a single mother is for everyone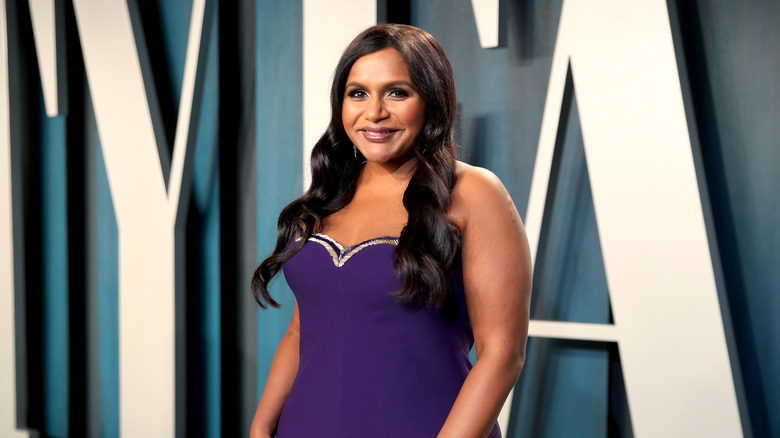 Rich Fury/vf20/Getty Images
Mindy Kaling also shared her thoughts on raising her son Spencer and her daughter Kit without a father, per People.
"Being a single mom is not for everyone," the actor and writer declared, explaining that she is "only able to do it" because she has the financial resources to employ a full-time nanny, as well as the help of her retired dad. "So we have this like little strange little house of like intergenerational, interracial people that are coming in and out to take care of everything," she described.
Kaling went on to reveal how reliving her childhood through her kids' experiences helped her work. "I feel my life is so rich," she mused. "If anything, [parenthood] has given me this flooding of memories of my childhood, I feel like I'm able to write even more." The actor stated that being able to connect back to her own youth has been "one of the most unexpected pleasures of having children."
So even if the public doesn't know who fathered Kaling's children, they can rest assured that she's making the most of motherhood.