Inside Paris Hilton's New Docuseries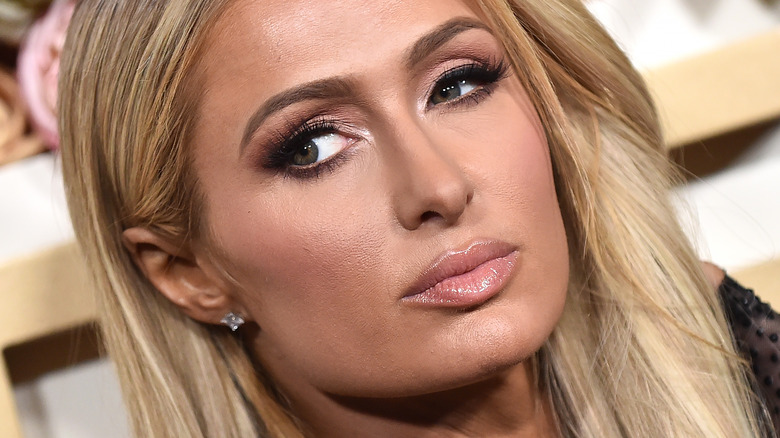 Shutterstock
Paris Hilton is returning to reality with a new docuseries titled "Paris In Love" streaming on NBC's Peacock.
The celeb is no stranger to reality TV, first capturing fans' hearts as Hollywood's most-popular socialite in the early 2000s, while starring in her own series opposite ex-best friend Nicole Richie in "The Simple Life." After the two "it" girls had a major fallout that eventually contributed to the end of their show, Hilton went on to become a DJ and star into two other series: "Paris Hilton's My New BFF" and "The World According to Paris." Then in 2020, she opened up about her life in her YouTube documentary "This is Paris."
"It's been years and years of people offering me different shows and sending me different concepts and I've turned everything down," Hilton admitted at the Wall Street Journal's The Future of Everything Festival. "But for this, I feel that after my documentary, it just ended in a way that really didn't have an ending." Will the new docuseries be the "ending" Hilton wants? Let's dig in.
Paris Hilton wants to share her 'fairytale ending'
The new reality series titled "Paris in Love" will follow Paris Hilton as she prepares to marry her fiancé Carter Reum, whom she first started dating in 2019, according to People. The 13-part docuseries will follow the behind the scenes of Hilton's life as she gets her "fairytale ending."
"I really want my fans and everyone to see that I did finally get my happy, fairytale ending and just showing the next part of my life," said Hilton. "So, I just feel now I'm an open book, I've put it all out there. I have nothing to hide and I'm just so proud of how everything is today and I just feel like my fans will really enjoy just seeing this like, maybe one of the most special moments of my life."
People notes the creators of the docuseries revealed the show will include special moments in Hilton's journey to the altar, including dress shopping, a sure-to-be celeb-filled bachelorette party, and how the "big day" will unfold. What's unknown is if fans will get to watch the reality star actually say her "I do"s — but we hope so.