Kim Basinger Has Something To Say About Alec Baldwin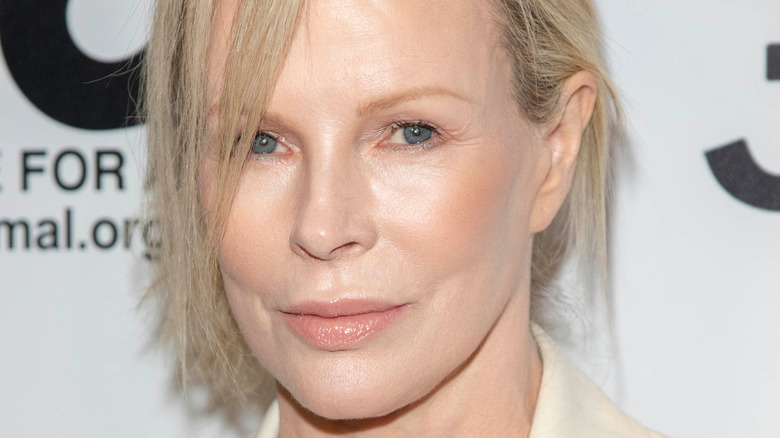 Shutterstock
Kim Basinger did not waste any time in airing her opinion about her ex. In fact, she said it on social media and let the chips fall where they may. After all, she and Alec Baldwin were married for nine years and her opinion counts just as much as anyone else's, even more so since they share a daughter together. This won't be the first time that the 25-year-old Ireland Baldwin's parents made their feelings public. Divorces have a way of showing an ex's true character, and in Basinger's case, she's a class act. After divorcing Basinger in 2002, Alec married Hilaria Thomas Baldwin in 2012. The couple has six children together, the youngest two (Eduardo and Lucia) were born only six months apart, per Entertainment Tonight. 
The interaction between the former spouses started with an Instagram post that Alec shared on May 14. The 63-year-old star shared a snap online and it was not long before Basinger weighed in on the update. After all, he shared it on a public platform. Even Ireland provided some input, turning the post into a total family affair. Let's see what transpired and why the Baldwins — both new and old — are still #familygoals.
Kim Basinger's caption nailed Alec Baldwin's snap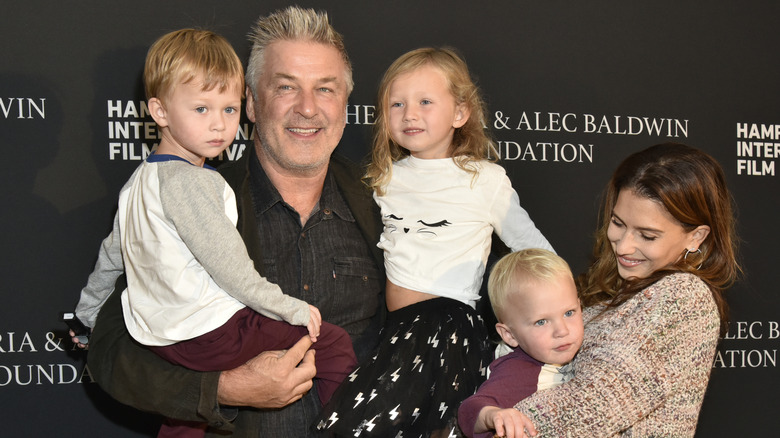 Eugene Gologursky/Getty Images
Alec Baldwin took to Instagram and updated his feed with the cutest photograph. In the snap, the veteran actor was chilling with three of his sons in the living room. Romeo, Leonardo, and Rafael were in their jammies, while their famous father appeared to be getting his snooze on with one of his feet on the coffee table. "I can't wait to get back to this couch with that old gang of mine," Alec captioned the sweet photo. 
The pic sent social media into a frenzy, with the darling tots taking center stage. It seemed as if the snap also tugged at Kim Basinger's heartstrings as she soon commented on the image. "So cute...... them I mean ....," Basinger wrote in her emoji-laced response. She sang the little boys' praises, but refrained from voicing what she really thought about her ex-husband's looks. The 67-year-old actor's sense of humor is still intact and she clearly recognized the cuteness overload factor. Even Alec and Basinger's daughter Ireland liked the post. What's not to love about three young boys hanging out with their old man while he barely keeps up? Now, that's the way to blend a family.