Inside Vanessa Redgrave's Marriage To Franco Nero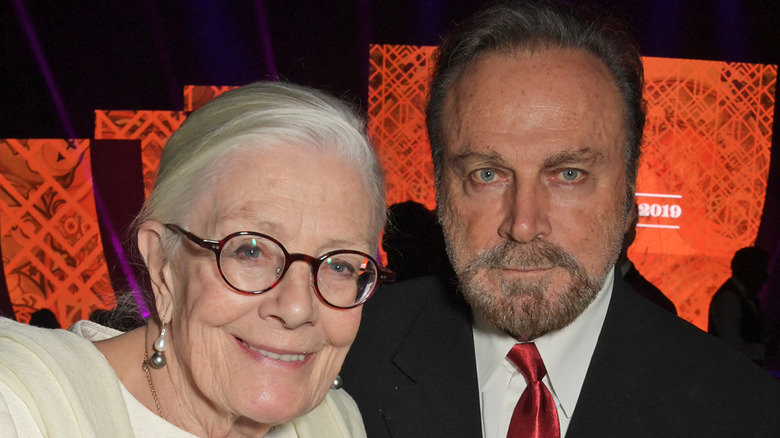 David M. Benett/Getty Images
Film legend Vanessa Redgrave has starred in many movies and TV series across her 50-plus years in Hollywood. The British actor began her career in 1958 per IMDb, and led numerous novel and play adaptations on the big screen like Camelot, A Midsummer Night's Dream, and A Farewell to Arms. 
As for her personal life, Redgrave has a tale worthy of its own film. The Oscar darling was married to fellow Academy Award winner Tony Richardson early on in her screen career from 1962 to 1968 per Legacy, and the couple had two daughters who also later became actors: Joely Richardson and Natasha Richardson, who was married Liam Neeson prior to her fatal skiing accident. Yet Redgrave found love again on the set of Camelot also in 1968 after director Richardson reportedly left her for French star Jeanne Moreau. 
Redgrave fell head over heels for her Camelot costar Franco Nero, and the two have had a thriving romance for decades. So what is their relationship like? Keep scrolling to find out!
Franco Nero at first didn't want to work with Vanessa Redgrave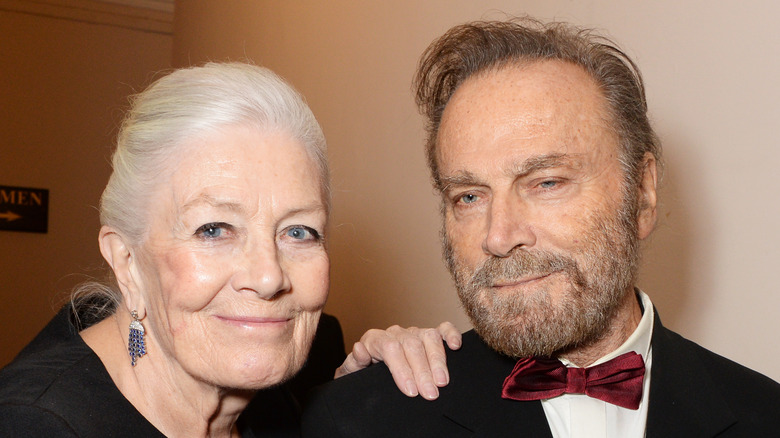 David M. Benett/Getty Images
Franco Nero and Vanessa Redgrave were an unlikely duo. Despite costarring in Camelot, neither of them were looking for love. According to the Los Angeles Times, Nero first spotted Redgrave with Camelot director Josh Logan. "I see this woman who is wearing blue jeans with holes, glasses and no makeup," Nero teased. "I was sort of cold when [Logan] introduced us. I said later, 'Josh, are you sure you got the right actress? She's ugly.' I was a young Italian boy who thought women had to be dark like Sophia Loren." 
Talk about harsh! Yet Redgrave wrote a note in Italian inviting Nero to her home for dinner, and when he saw her up close, he knew she was a "beautiful lady." They had son Carlo Nero in 1969 and went their separate ways after butting heads. "We had plenty of times when we weren't speaking to each other, or when we were shouting at each other," Redgrave explained (via Express UK). She went on to date Timothy Dalton for 15 years, but eventually Redgrave found her way back to Nero. They tied the knot in December 2006. "Life is sometimes very ­complicated," Nero admitted to LA Times. "I always loved her." 
Fans can see Redgrave and Nero act opposite one another again in 2010's Letters to Juliet. They really are a real-life Shakespearian romance!