What Lamar Odom Is Using To Help Beat His Addiction Issues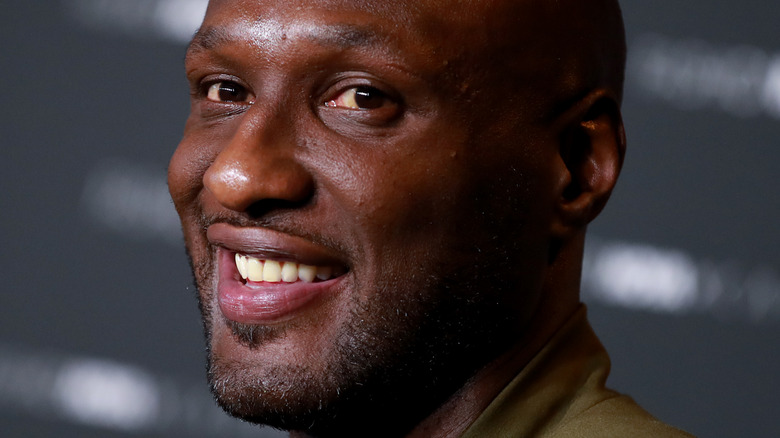 Rich Fury/Getty Images
Lamar Odom has opened up about the unusual method he uses to treat his issues with addiction, telling Good Morning America that he feels "amazing."
The Olympian's substance abuse has been well documented ever since a near-death incident in 2015, when Odom was found unconscious in a Los Angeles brothel and rushed to the hospital, per Good Morning America. His recovery was considered miraculous at the time since his heart had stopped twice while he suffered through 12 seizures and six strokes.
Odom will also discuss his struggles with addiction in his upcoming docuseries, "Lamar Odom Reborn," as he told People. "I'm actually happy to share [the things I've been through] with people to inspire them," the basketball star said. "I get the same kind of feeling when people come up to me and say, 'Lamar you are an incredible basketball player.' It's the same feeling when people come up to me about adversities I've gone through, such as drugs."
The former Kardashian spouse explained that it was gratifying to see the public's reaction to his story with addiction. "I've overcome many battles and they can relate to it and it inspires them," Odom continued. "So, I feel good about sharing my life and moments I might not have been so proud of at the time."
And now he has shared the drug that helps him to overcome those battles.
Lamar Odom credits this party drug with helping him get sober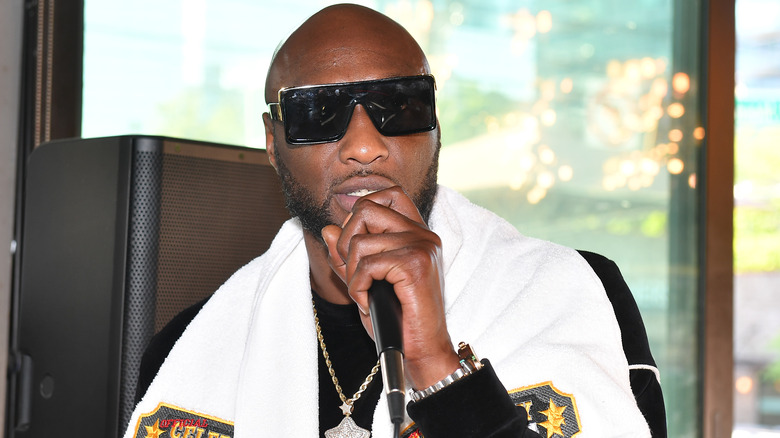 Paras Griffin/Getty Images
In an interview with Good Morning America, Lamar Odom revealed that, under medical supervision, he has been treating his addiction with small quantities of ketamine over the past two years.
"I went to rehab and did some other things, but ketamine came into my life at the right time," the former NBA champion explained. "I'm feeling amazing." Describing ketamine as the "healthy high," he shared how the one-hour sessions help him to stay away from other drugs like cocaine. "I'm alive. I'm sober. I'm happy," Odom announced.
"I don't wake up looking to do lines ... or waking up in a dark place or feeling unfulfilled," he told ABC's Steve Osunsami. "When Kobe passed away, you know, the old Lamar, that'd have been every excuse in the world for me to go get high, [but] doing drugs didn't even enter my mind."
Despite its popularity as a party drug, the FDA has approved the use of ketamine in treating certain mental health disorders, like depression. This approach is currently classified as an "off-label use" of the drug, according to Good Morning America.
When asked whether he would stop using it, Odom rejected the idea. "I don't think I will stop it," he declared. "I wouldn't want to try to stop to be great. If I have greatness inside of me, I want to try to get it out."
If you or anyone you know is struggling with addiction issues, help is available. Visit the Substance Abuse and Mental Health Services Administration website or contact SAMHSA's National Helpline at 1-800-662-HELP (4357).