AC/DC's Net Worth: How Much Is The Famous Rock Band Worth?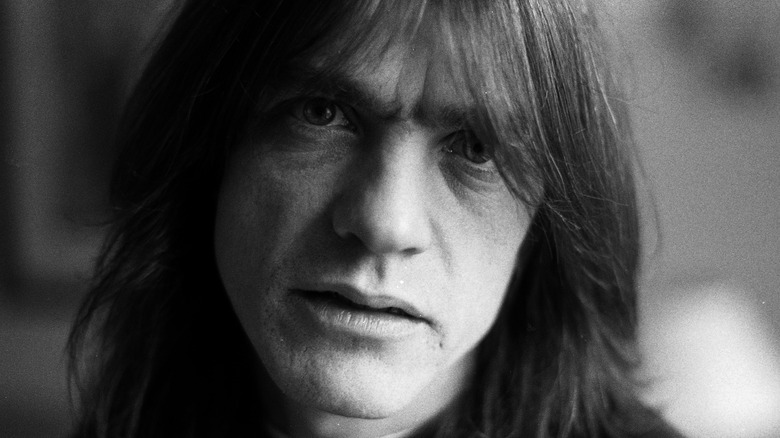 Martyn Goodacre/Getty Images
There's no doubt that AC/DC is one of the most popular, successful, and iconic rock groups of all time ... and there's plenty of other great adjectives we could use to describe them as well. Malcolm Young formed the group in 1973, and his younger brother, Angus Young, served as the guitarist. Some of the group's biggest hits include "Highway to Hell," "You Shook Me All Night Long," "Dirty Deeds Done Dirt Cheap," and "Back in Black." The band has seen a few different members go in and out the door, but Guitar World shares that Angus Young, Brian Johnson, Cliff Williams, Chris Slade, and Stevie Young make up the group now. In 2017, Malcolm died following a long battle with dementia (via Rolling Stone), crushing the hearts of rock and roll fans all over the globe. 
In 2003, Malcolm chatted with Billboard about the band and whether or not he felt the same after all his success as he did before gaining superstardom. "We do, 'cause we were brought up in a pretty lower class system in Glasgow as kids. It was rough. You never got ahead of yourself. If you get too big for your boots, if you've got big dreams you're gonna get them broken or shattered," he shared. "So we just kept things as they happened. You never take anything for granted. That's our attitude." 
We love his view! Keep scrolling to find out more about the band's net worth.
The band is quite unsurprisingly worth a ton
Shutterstock
The members of AC/DC have amassed a considerable fortune, and collectively, they are worth around $380 million (via The Richest). According to the outlet, the band has made a killing in ticket sales and touring. In 2016 alone, the group sold 862,915 tickets, equating to a little north of $221 million. The group pocketed around $67 million of that cash, likely after facilities, vendors, and everyone else got paid. 
Similarly, in 2010, the group sold over 2.8 million tickets, accounting for $329 million in sales. Can you even imagine that much money? It really is hard to fathom. In 1976, their albums "Dirty Deeds Done Dirt Cheap" and "High Voltage" sold over 10 million copies, and the band raked in a little over $13 million — which is really good for the '70s.
According to Celebrity Net Worth, Angus Young accounts for $160 million of the band's fortune. At the time of his death in 2017, Malcolm Young was worth around $100 million (via Celebrity Net Worth). Combined, the two brothers have $260 million of the $380 million fortune. And deservedly so ... considering they were the ones who started it all. Bravo, boys!