Demi Lovato Comes Out As Non-Binary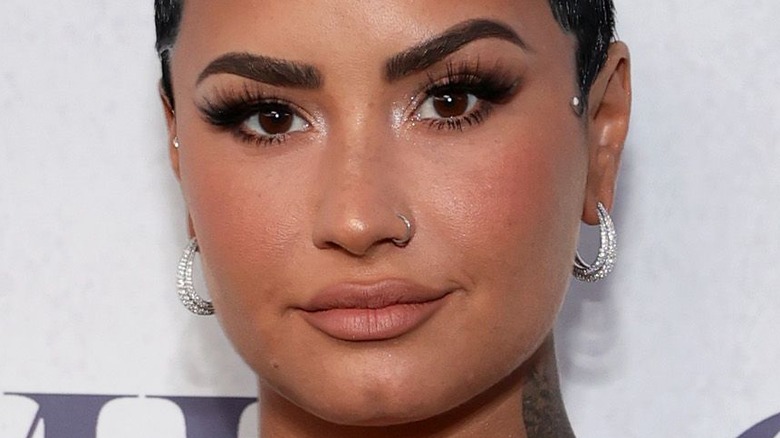 Rich Fury/Getty Images
Demi Lovato surprised fans with a big announcement on May 19. The "Sorry Not Sorry" singer came out as non-binary and revealed they would be using "they/them" pronouns from now on, rather than identifying as either male or female. Lovato announced the news on Twitter, writing, "Every day we wake up, we are given another opportunity & chance to be who we want & wish to be."
"I've spent the majority of my life growing in front of all of you... you've seen the good, the bad, & everything in between," the singer added, alongside a clip from their new podcast "4D with Demi Lovato." In the first episode, Lovato shared their non-binary identity with the world before interviewing author and performer Alok Vaid-Menon.
"Over the past year-and-a-half, I've been doing some healing and self-reflective work. And through this work, I've had the revelation that I identify as non-binary. With that said, I'll be officially changing my pronouns to they/them," the former Disney star announced. "I feel that this best represents the fluidity I feel in my gender expression and allows me to feel most authentic and true to the person I both know I am, and am still discovering."
Lovato also encouraged fans to "make the effort" to use their new pronouns, insisting it would "mean the world" to them. "I want to use these pronouns that feel right to me," they explained. "I also just don't want people to be so afraid of messing up that they don't try to use them."
Demi Lovato also revealed the real reason for their 2018 overdose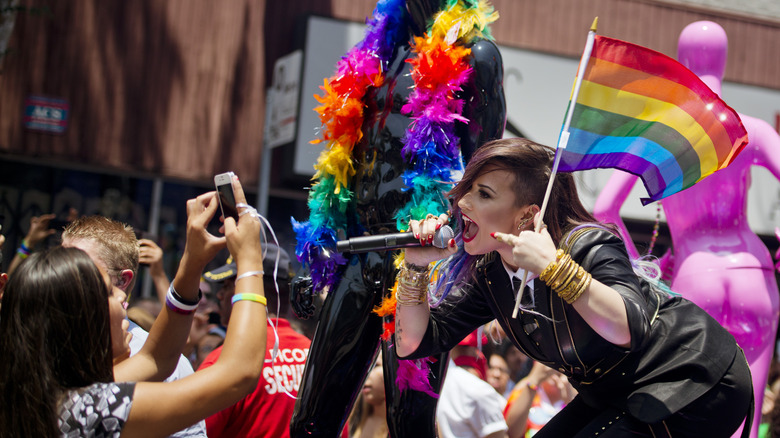 Chelsea Guglielmino/Getty Images
Demi Lovato also acknowledged the burden of hiding your identity from the world. "I'm doing this for those out there that haven't been able to share who they truly are with their loved ones," they wrote on Twitter. "Please keep living in your truths & know I am sending so much love your way." And on their new podcast, Lovato admitted that their near-fatal overdose in 2018 was probably caused by inner struggles over being non-binary.
"I feel like the reason why that happened was because I was ignoring my truth, and I was suppressing who I really am in order to please stylists or team members or this or that, or even fans that wanted me to be the sexy, feminine pop star ... and look a certain way, you know?" they revealed.
Lovato previously came out as pansexual in March 2021, joking on "The Joe Rogan Experience" that they were "part of the alphabet mafia and proud." They have now announced a series of video interviews with other non-binary people to discuss gender and sexuality.
If you or anyone you know is struggling with addiction issues, help is available. Visit the Substance Abuse and Mental Health Services Administration website or contact SAMHSA's National Helpline at 1-800-662-HELP (4357).