The Jonas Brothers Have A Huge Announcement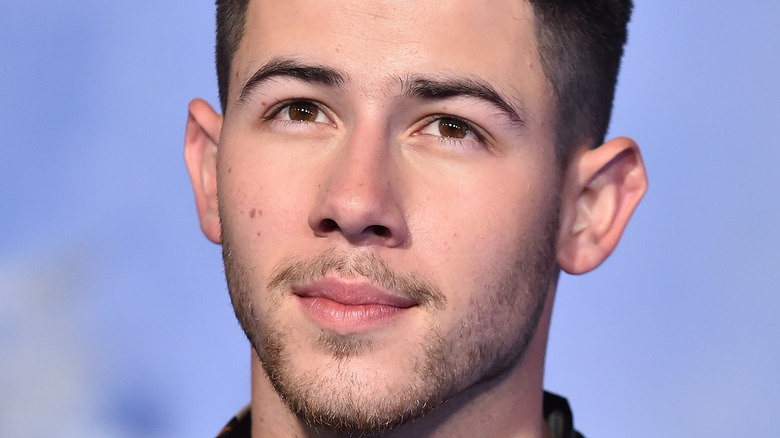 Shutterstock
The Jonas Brothers are just full of surprises these days! 
As fans know, the group has gone through plenty of ups and downs, but one thing has always remained constant — their fan base. Because let's be honest... we'll always fangirl over Nick, Joe, and Kevin Jonas. In 2013, the band shocked fans by announcing they would be going their separate ways. During that time, Nick worked on solo projects, as did Joe, who fronted DNCE.
Luckily, the boys came to their senses in 2019, announcing that they were rejoining forces and making new music. "Kevin surprised Joe and I by showing up, which was a big thing in our conversations, just the transparency of saying, you know, your willingness, Kevin, to get on a plane and go wherever we might need to go in this new chapter, given that you've got a family," Nick told E! Online of the news at the time. "Cut to a month and a half, two months later. At that point, I was engaged, so it was sort of like our realities were colliding and shifting. It's just been insane, and I think the biggest year of growth for us as brothers and as a band."
In fact, the brothers had their biggest hit to date after their reunion — "Sucker" became their first No. 1 single — and we still can't get the catchy tune out of our heads. Keep reading for more details on the band's latest announcement, which has sent fans into another frenzy.
Inside the Jonas Brothers' big announcement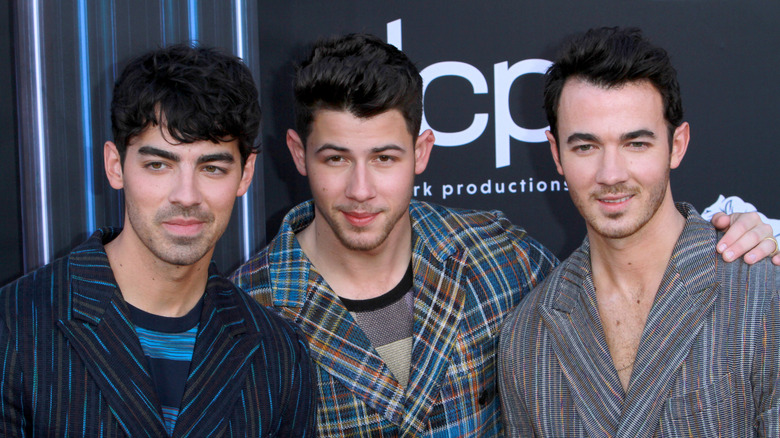 Shutterstock
In a May interview with Entertainment Tonight, Nick Jonas spilled the tea on a few projects that he and his brothers have up their sleeves. Now that life is getting back to normal following the COVID-19 pandemic, Nick announced that the group would be going on tour. " ... We're going back on tour in August with our good friend Kelsea Ballerini as our special guest," Nick dished. "So it's gonna be a lot of fun."
As if things couldn't get any more exciting for fans, Nick also announced that the group has been working on new music. "We've been working together in this year and a half where we've been apart, and always kinda keeping on the grind a little bit, trying to find new songs and new inspiration," Nick shared, while trying not to reveal too much. "I think with the tour in mind, it would make sense, but again I don't wanna give too much away; just keep your eyes and ears open."
The singer also touched on how he and his brother's lives and band dynamic have evolved since getting married and Kevin and Joe having kiddos. "It's definitely different, but I think it's just gotten better, you know, healthier in a way." Nick also shared that going home to their own families has helped them to be "better men, better musicians and artists" and better brothers. Just when we thought we couldn't love them any more...