The Truth About David Schwimmer's Ex-Wife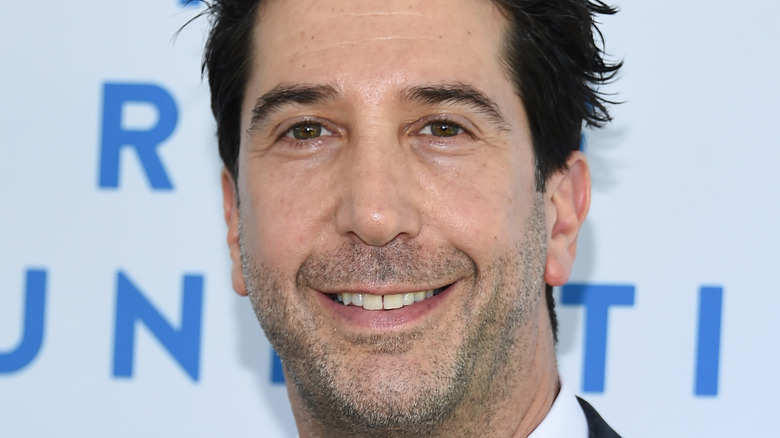 Shutterstock
As much as we may hate to believe it, David Schwimmer is not dating Jennifer Aniston in real life, but on-screen, they were legit "lobsters." Outside of the set of the "Friends," Schwimmer was married to Zoë Buckman. According to The Things, the pair first met in 2007. Schwimmer was across the pond in England, where he was directing the comedy "Run Fatboy Run." Interestingly enough, he met Buckman while she was waitressing at the Cuckoo Club in London's West End. It wasn't until 2008 when they turned heads, making their first public appearance together on the red carpet. 
The couple secretly tied the knot in 2010 but didn't share the news publicly until a few months later (via Glamour). They welcomed their daughter, Cleo Buckman Schwimmer, in 2011. After seven years of marriage, the couple called it quits in 2017. Schwimmer opened up about the split to The Guardian, saying that he was really sad that things didn't work out and he felt a sense of failure. 
"The first year and a half, it was really my daughter's adjustment that I was most concerned about. I knew I'd be fine, I'd be okay, and I knew she would be okay, the mom. We're still great friends and, touch wood —" he said of the aftermath of the split, "we've worked out a way to be really respectful and loving and caring and flexible in terms of our co-parenting." Keep scrolling to find out a little more about Schwimmer's ex-wife.
Who is Zoë Buckman? David Schwimmer's ex is an artist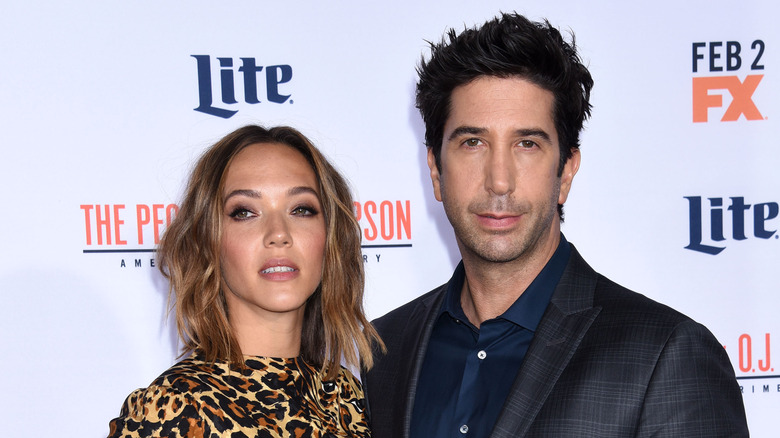 Shutterstock
In Hollywood, Zoë Buckman is perhaps most well-known for being David Schwimmer's ex-wife, but she's fascinating in her own right. According to her website, Buckman was born in Hackney, East London, in 1985. This means that she was only about 25 when she wed Schwimmer, then 44, in 2010. Buckman is a successful artist who has had her exhibits featured at numerous galleries across the world, including in L.A., New York, South Africa, and London. She currently resides and works in Brooklyn, New York. According to her IMDb profile, Buckman is a "multi-disciplinary artist working in sculpture, photography, embroidery, and installation. Her work explores themes of feminism, mortality, and equality."
Gossip Cop shares that Buckman comes from a famous family, and her father was a TV writer and "the former head of acting at the Royal Academy of Dramatic Arts." She seems very passionate about her work, and she explained her creation of a boxing glove that was made out of a wedding dress. "There's that conversation between the hard and the soft and stereotypically feminine and stereotypically masculine," she shared, per Gossip Cop. "My intention with those pieces is to convey this sense of tightness and being hemmed in or held back or repressed."
Buckman shares several photos her and Schwimmer's daughter, 10-year-old Cleo, on her Instagram page. In addition, she posts a lot of pictures of her beautiful artwork.