What Does 'Yummy' By Justin Bieber Really Mean?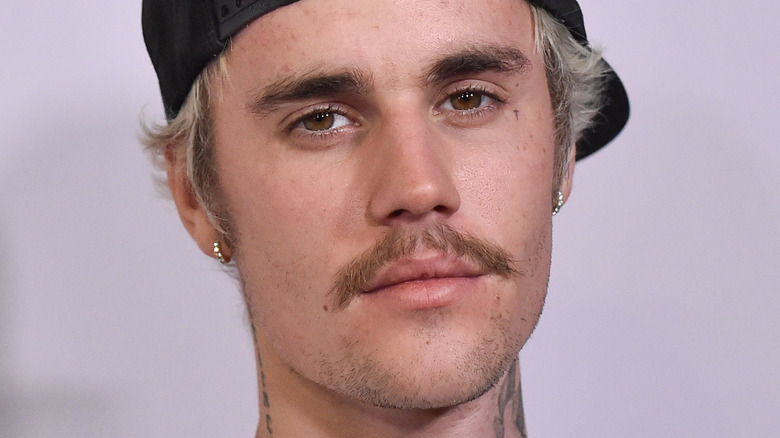 Shutterstock
Justin Bieber is known for turning out one hit after another, and with the song "Yummy," Bieber did it again. The successful singer spends a lot of time writing about love and romance in his music, and even though he's a married man, that hasn't stopped him from raving over his wife, Hailey Baldwin — but more on that in a minute. 
Bieber's hit track "Yummy" appeared on his album "Changes," which he released in 2020. The official video on YouTube has been watched more than 615 million times and has received millions of likes and comments from fans. "This man is talented asf.. I wish I had just a piece of his talent. This is a song that just grows on you if u don't initially like it. And once it gets you, it loops in your head lol," one YouTuber raved. "The bass in the back, the vocals, musical progression and all. I appreciate it. Bravo biebs. Bravo."
Nearly the entire video takes place at a dinner table with Bieber sitting in front of a plate of food. It isn't until later in the song that the singer strips down to a ribbed tank top and a pair of plaid pants while showing off his signature dance moves. But while the music video is centered around food, we're sure that's not what Bieber is really singing about. Keep scrolling for more details on the real meaning behind the track.
Yummy is a nod to Hailey Bieber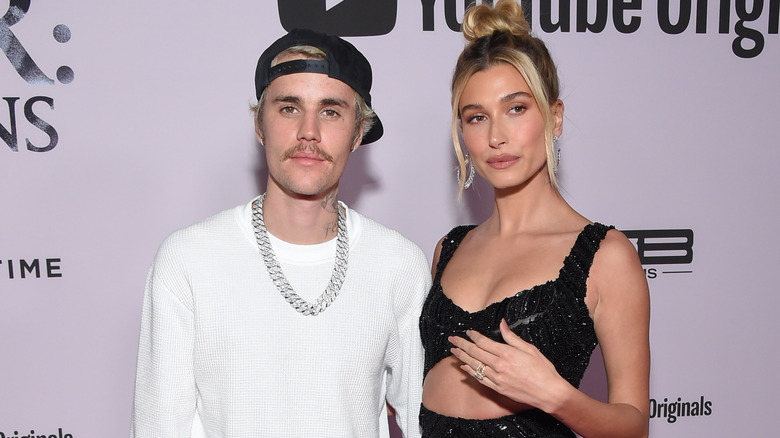 Shutterstock
Justin Bieber is one of the writers behind the catchy lyrics to his hit song "Yummy." According to Theogony, Bieber wrote the song with Ashley Boyd, Jason Boyd, Sasha Sirota, and Daniel Hackett. Elle shares that the song is a tribute to Bieber's stunning model wifey, Hailey Bieber. Most of the lyrics like "Yeah, you got that yummy-yum / That yummy-yum, that yummy-yummy" and "Rollin' eyes back in my head, make my toes curl, yeah, yeah" (via Genius) talk about what goes on behind closed doors. The line "Hop in the Lambo', I'm on my way/ Drew House slippers on with a smile on my face," meanwhile, includes tributes to one of Bieber's whips and his fashion line.
Bieber also chatted with Ellen DeGeneres (go to 2:35) about what the song is really about. "My sex life," Bieber told the talk show host. "It is what it is, right? I'm married," he said, before trying to shut down the conversation. 
In another clip, Bieber shared that the entire "Changes" album is about his current state of affairs. "As humans, we are imperfect," he said in an announcement video for his YouTube docuseries (via Rolling Stone). "My past, my mistakes, all the things that I've been through, I believe that I'm right where I'm supposed to be and God has me right where he wants me. I feel like this is different than the previous albums just because of where I'm at in my life."