The Weeknd Dropped A Big Hint During His Billboard Awards Speech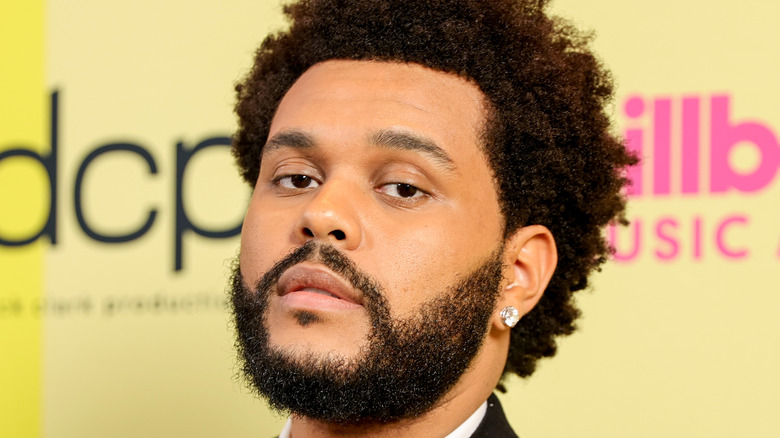 Rich Fury/Getty Images
The Weeknd's "After Hours" era marks a special place in his career. The singer released his fourth studio album in March 2020, noting that the album would sound different compared to its 2016 predecessor, "Starboy." The album showcases dream pop influence, while also exuding a psychedelic, funky feel with songs such as "Blinding Lights" as it tells of the perils of overindulgence and vanity. Additionally, the singer's album rollout shocked us greatly when he debuted his "After Hours" alter ego, which donned face bandages, a red suit, and leather gloves.
"After Hours" received an overall positive critical reception, as well as impressive stats. Per Music Business Worldwide, the multi-platinum album broke the record for the most global pre-adds in Apple Music history at 1.02 million before its release date. "After Hours" also became The Weeknd's fourth number-one album in the U.S. Billboard 200 chart, holding the top spot for four consecutive weeks as three of its leading singles also went number one. The album also boosted the singer's already massive celebrity, as he was the headliner for Super Bowl LV in March 2021. It's safe to say that "After Hours" emphasized the talent of the Toronto singer, as many have agreed that it is one of his best projects. Unfortunately, fans have to say goodbye to the era for good.
The Weeknd has new music on the way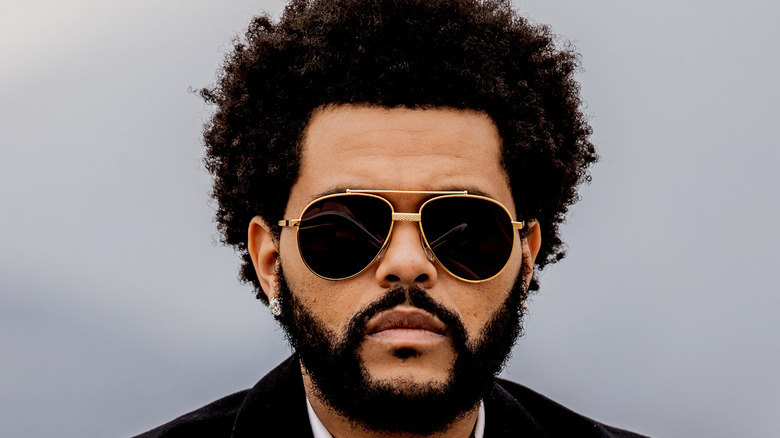 Rich Fury/Getty Images
Rest In Peace to the "After Hours" era. The Weeknd made it official when he appeared at the 2021 Billboard Awards wearing an outfit that deviates from his album's alter ego. Instead of wearing the '80s inspired red suit with leather gloves, the singer opted for a black-and-white coat ensemble, pants, and patent leather shoes, signifying that a creative transition is underway. Accepting his first award of the night for "Top Hot 100 Artist," the singer joked about not wearing his red suit for the night, "I'd like to thank God that I don't have to wear that red suit anymore."
While fans were already buzzing on Twitter about his outfit choice and what it could possibly mean, the singer dropped the major bomb on us during his acceptance speech for the "Top Hot 100 Song" award. He announced, "I just want to say the After Hours are done, and the dawn is coming."
During an interview with Variety in early May 2021, The Weeknd previously teased that "beautiful" new music is on the way: "If the last record is the after hours of the night. Then the dawn is coming." Rewinding to his cryptic April 27 tweets, where the singer further hinted at a new project. He tweeted, "Made so much magic in the small quarantined room ... now just piecing it all together ... it's so beautiful." The "After Hours" era proved to be a pivotal moment in The Weeknd's career. We can't wait to see what's next.