Will Katy Perry, Lionel Richie, And Luke Bryan Return For American Idol Season 20?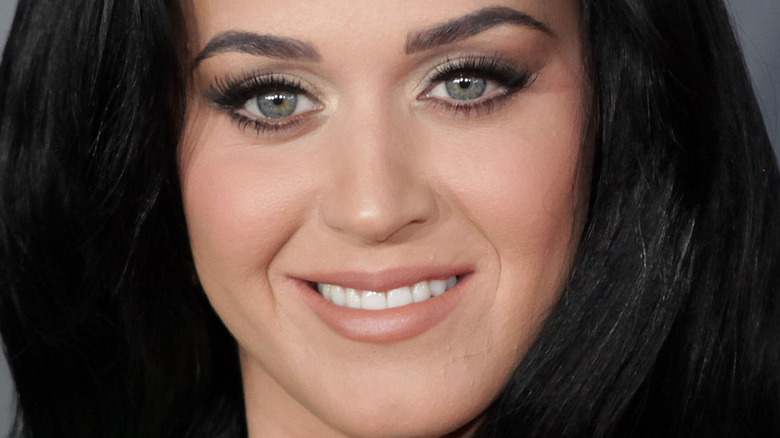 Shutterstock
"American Idol" is set to return for Season 20 (yes, it's really been on that long!) and will be back on our screens to find another Carrie Underwood or Kelly Clarkson in 2022, but will the current judges, Katy Perry, Luke Bryan, and Lionel Richie be coming along for the ride?
The Hollywood Reporter confirmed on May 13 that "Idol" will be back for at least one more season, but noted that none of the current judges, nor host Ryan Seacrest, have yet signed on the dotted line to stay as it heads into its fifth season on ABC. As fans will already know, "American Idol" famously aired for 15 seasons on Fox until it was left the airwaves in 2016, before re-emerging on the alphabet network two years later.
A source told the outlet at the time that Perry, Bryan, Richie, and Seacrest were supposedly "expected to return" in 2022, but Perry is now speaking out herself about if she'll stick with the gig. Keep scrolling to find out what the "I Kissed A Girl" singer said about potentially heading into her fifth consecutive season.
Katy Perry was asked directly if she'll return to American Idol
Katy Perry spoke out on behalf of her co-judges — Luke Bryan, and Lionel Richie — following the Season 19 "American Idol" finale, where she appeared to hint there's a good chance they'll be back. "We love our jobs... it doesn't feel like we are working because we love what we do. We find a lot of actual dreams come true. We have the power to give a lottery ticket to change somebody's life. That feels really good," Perry replied when asked directly about a 2022 return (per Hollywood Life).
Perry stayed tight-lipped, but continued, "So I feel like... we will see. You'll just have to tune in for season five!" to which Richie added, "Very well said! I like that very much!" The trio have been the only judges since the show debuted on ABC in 2018. Perry didn't touch on whether host Ryan Seacrest will be back, but the busy "Live with Kelly and Ryan" host has helmed every single season since it first began on Fox way back in 2002.
As long-time fans will know, "American Idol" has had a revolving door of judges over the years. The iconic original panel was made up of Simon Cowell, Paula Abdul, and Randy Jackson, while other famous faces to take a seat at the judging table include, Jennifer Lopez, Ellen DeGeneres, Steven Tyler, Mariah Carey, and Nicki Minaj.