The Real Reason A Royal Expert Claims Prince Harry Is Out For Vengeance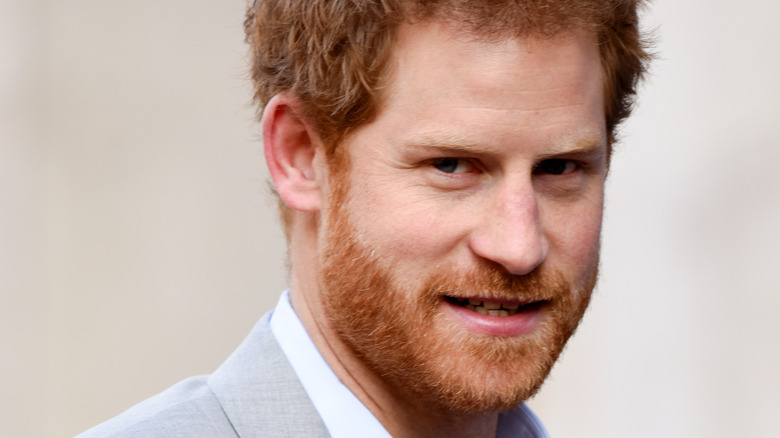 Shutterstock
Prince Harry continues to take aim at the royal family, first by slamming Prince Charles' parenting on Dax Shepard's "Armchair Expert" podcast, and then on his docuseries with Oprah Winfrey, "The Me You Can't See." Harry explained on the show why he and Meghan Markle felt "abandoned" by the royal family, saying (via the Daily Mail), "We spent four years trying to make it work. We did everything that we possibly could to stay there and carry on doing the role and doing the job. But Meghan was struggling."
The fallout from the docuseries has been "extremely damaging," according to The Express (via The International News). "He talks about wanting 'reconciliation and healing,'" royal commentator Richard Fitzwilliams told The Express. "There is enormous sympathy for the trauma he suffered when he so tragically lost his mother, but perpetual and bitter attacks on the Royal Family will harm it. At present, he and Meghan cannot be trusted to keep the details of their contacts with the Royal Family private. If they can't be trusted, they can't expect to be reconciled."
Harry doesn't seem to be letting up on his jabs anytime soon. Keep reading for more details.
Prince Harry continues to slam the royal family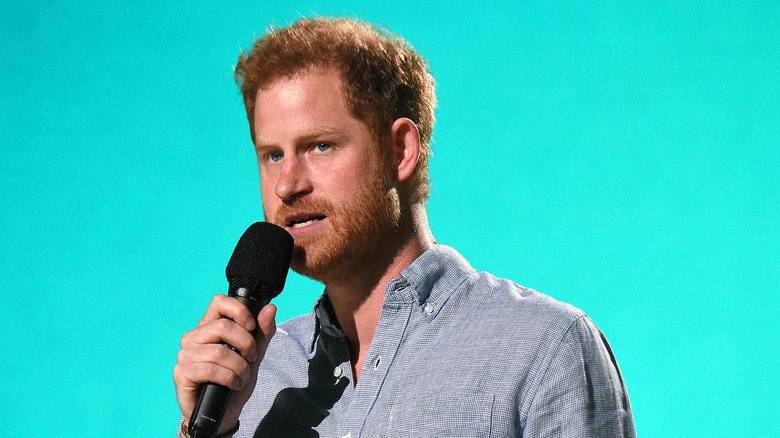 Kevin Mazur/Getty Images
Another expert has chimed in on Prince Harry's actions. British journalist Camilla Tominey alleges Harry is "out for vengeance" after his fiery comments in recent interviews. As she told The Telegraph, "By continuing to stoke the flames of publicity with his smug, self-pitying and at times, spiteful rhetoric, Harry shows he has actually learned nothing from his mother's experience." Smug, eh? 
Tominey continued to tell The Telegraph (via the Daily Mail), "For in trying to emulate her doe-eyed confessionals to speak his 'truth,' he is repeating her mistake of squandering popularity for the sake of evening the score." She said it was clear that just like his mother Princess Diana, Harry wanted to raise awareness about mental health, but was airing out "dirty linen," and was "out for vengeance" after his "spiteful" attack. 
Tominey added that the U.K. has continued to support the monarchy even though Harry and Meghan Markle continue to slam the royal family. "Their bid to seek 'financial independence' in California has cast them completely in the shade in the minds of the majority of Brits," she added, "many of whom would prefer it if they disappeared from view altogether. The more they have accused the 'racist' royal family of 'total neglect'," she said, "the more they have succeeded in encouraging the British public to throw their support behind the institution." 
Many have applauded Harry's candor, but for others, the open-book approach is getting old.