What Katy Perry Can't Wait To Give Her Daughter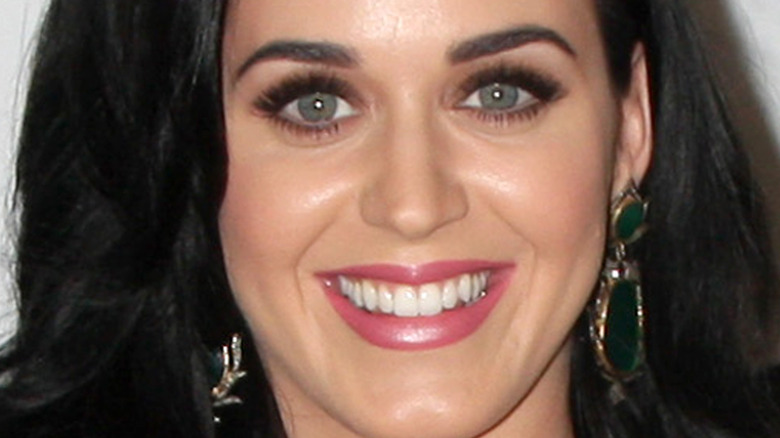 Shutterstock
Katy Perry can't seem to stop gushing about her daughter, Daisy Dove — and who could blame her? The "Firework" singer welcomed her first child into the world with her fiancé, actor Orlando Bloom, in August 2020 and now she's revealing what she can't wait to pass down to her little girl.
The star previously opened up about how much she's loving her new life as a mom in April when she got candid with former Victoria's Secret model Miranda Kerr during an Instagram Live. The "American Idol" judge gushed that motherhood is the "most fulfilling" job she's ever had. "I got the opportunity to climb every single mountain, especially career-wise, and see those views and a lot of them I was really grateful for. But there was no feeling like the feeling when I had my daughter," Perry said, calling it "all the love that I was ever searching for." Kerr is Bloom's former wife, as the two were married from 2010 until 2013 and share a son together, Flynn.
The star also got candid about how much she adores being a mother when she celebrated her first Mother's Day on May 9. Perry tweeted, "i found everything i was ever searching for when i became a mother. so grateful for that profound, deep love."
But while there's no doubting Daisy already got lucky with such a loving mom and dad, Perry's daughter is also set to inherit something huge...
Katy Perry wants to pass down her wardrobe to her daughter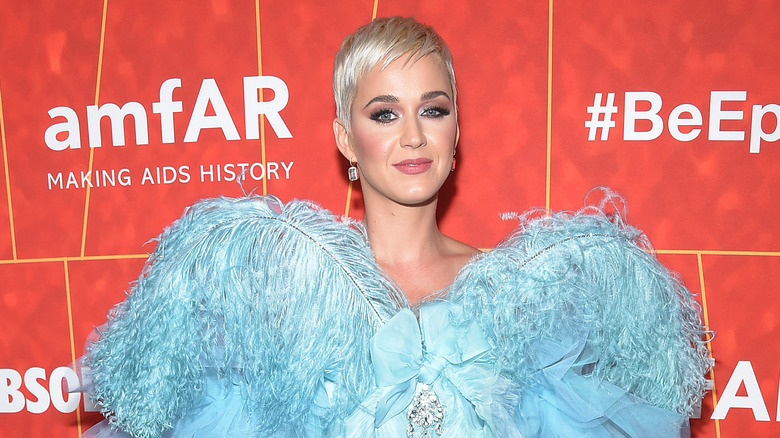 Shutterstock
Get ready Daisy Dove Bloom, because Katy Perry has something big for you. Perry revealed to Popsugar that she has something very lucrative in store for her baby girl as she's planning to give her the gift of her outrageous wardrobe.
The star said that she thinks about passing her iconic outfits down "all the time" and has been excited to have someone to inherit her ensembles ever since she found out she and Orlando Bloom were expecting a daughter. Perry shared that even though she often cleans out her wardrobe, she has "some stuff, always, that [she's] thinking about," and noted, "I need them to go somewhere. I want them to be worn again." Perry also joked about the possibility of Daisy not exactly being the biggest fan of her often feminine clothes — which are usually full of bright colors and sparkles — teasing that she'll "probably just be goth" and won't even want her outfits.
Well, if Daisy decides she doesn't want to get her hands on Perry's iconic clothing, we're sure she won't have a hard time finding someone who does. Who could say no to that Britney Spears-esque denim dress or those outrageous 2018 Met Gala angel wings? Not us!