This Revelation About Matthew Perry And Courteney Cox Is Turning Heads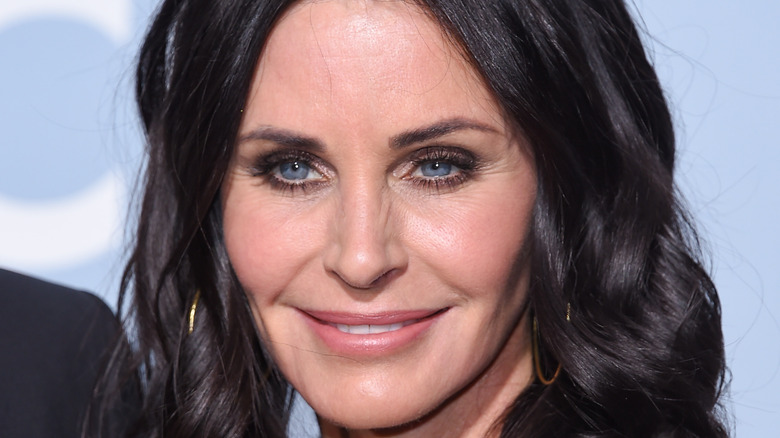 Shutterstock
As HBO Max's six-episode "Friends" reunion draws closer and closer to its May 27 debut, the highly-anticipated television event has fans poring over everything about the much-beloved sitcom that they can get their hands on. In fact, the lead-up to the reunion has become an occasion for fans (and the stars) to revisit the shenanigans of their favorite characters, as well as the lives of the actors who portrayed them. Interestingly, it seems that this has also been the case for genealogists as well.
According to CNN, a group of genealogy experts at the ancestry site MyHeritage have now discovered something pretty fascinating about two members of the "Friends" cast. And that fact is about Courteney Cox and Matthew Perry, whose characters Monica and Chandler, respectively, played "Friends"-turned-lovers throughout the series' 10-year run. But this news might cast a somewhat unsettling light on their characters' fictional relationship.
Keep on reading for all the details.
Matthew Perry and Courteney Cox are distantly related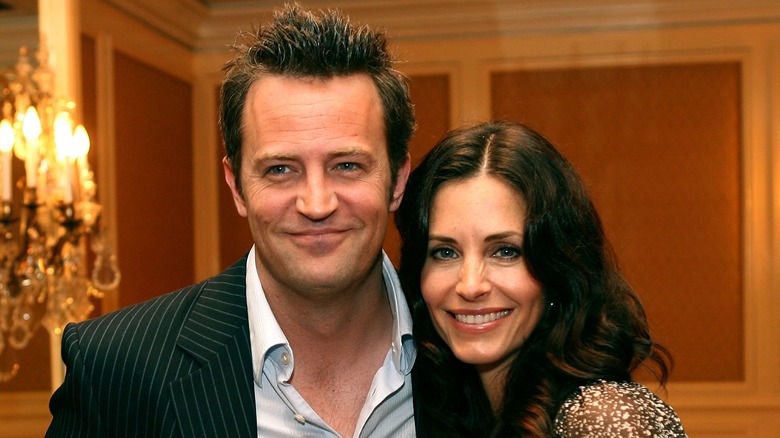 Kevin Winter/Getty Images
As CNN reported on May 26, actors Matthew Perry and Courteney Cox, who played Chandler Bing and Monica Gellar on the popular sitcom "Friends," are actually distantly related in real life. Specifically, Cox and Perry are 11th cousins who share two ancestors going back approximately five centuries and across an entire ocean. Per CNN, the link between Perry and Cox, whose characters married on-screen during the show's seventh season finale, fittingly originated through another marriage entirely. 
According to MyHeritage, their familial tie was the result of a marriage between William Osbern Haskell III and Ellen Haskell, distant relatives of both Cox and Perry, which occurred in England. The Haskells eventually had two sons, both of whom journeyed to North America in 1635; one son, Roger, is directly related to Cox (through her mother), and the other, William, is directly related to Perry (through his father). 
One MyHeritage researcher, Roi Mandel, told CNN that they "found a lot of records to support" their findings, and came to their conclusions through a "significant amount of research" and with supporting documentation. And while fans might react to the news with a squick factor, Mandel assured CNN that revelations like these are "not such a surprise," adding, "it makes sense when you go so many generations back, the chances of people being connected are higher."