The Real Meaning Behind BTS' 'Idol'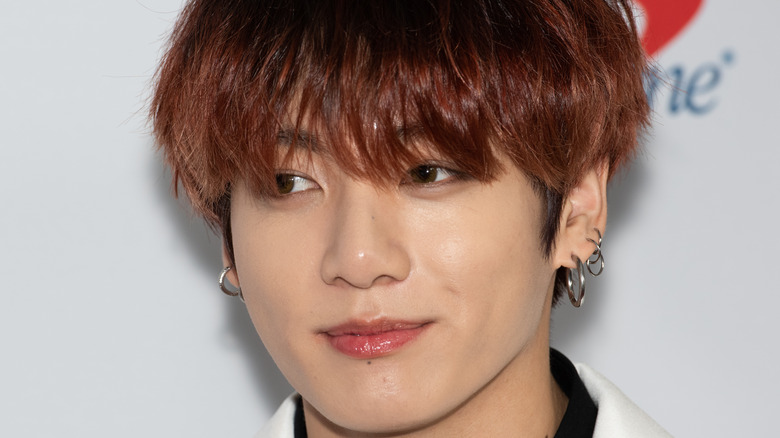 Shutterstock
South Korean boy band BTS has become one of the most popular music acts in the world. The band, which is made up of seven members — Jungkook, Jin, V, RM, Suga, J-Hope, and Jimin — initially found success in South Korea and Japan, before conquering the worldwide music scene in the late-to-mid 2010s. The band has released record-breaking hits like "Dynamite" and "Butter," and also collaborated with Halsey and Lil Nas X on tracks — further cementing their international status.
Naturally, BTS has become bonafide idols to millions of fans, who follow their every move and vote for them whenever they're nominated for awards. In fact, BTS has won Top Social Artist at the Billboard Music Awards every year from 2017 to 2021. Talk about ARMY mobilization and consistency. But what do they think about the ARMY and their unconditional love? We may find an answer in their hit, "Idol," from 2018's "Love Yourself: Answer" album.
BTS' 'Idol' is about one's self identity and worth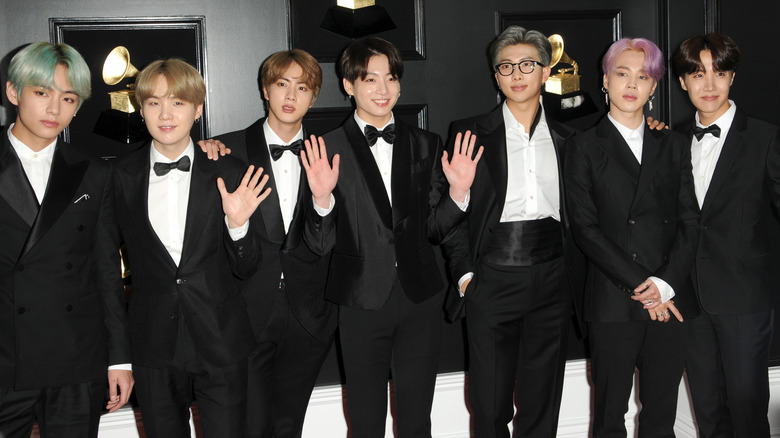 Shutterstock
It kind of makes sense that BTS has a song called "Idol," since they are literally idols to millions of fans. In fact, the song talks about how they've accepted the role and are proud of it. "You can call me artist / You can call me idol," RM and J-Hope rap in the first verse before expressing their thoughts about being role models, per CapitalFM's English translation. "No matter what you call me / I don't care / I'm proud of it." Clearly, BTS have embraced their idol status, but emphasizes that they've not changed because of their fame.
"They point fingers at me / But I don't care at all," Suga and RM rap in the refrain. "Whatever the reason for your criticism is / I know what I am / I know what I want / I never gon' change." The song also encourages the ARMY to stay true to themselves as well, with V, RM and Jimin singing, "I do what I do, so you do you," in the pre-chorus.
Besides feeling themselves in the song, BTS make sure that the ARMY knows they're loved as well. "I love myself, I love my fans," Jungkook and V emphasize midway through the track, before the whole group drives home the overall message, which is, "You can't stop me from lovin' myself."
What a good reminder from BTS; we're sure fans appreciate the love!