What We Know About Queen Elizabeth And Joe Biden's Meeting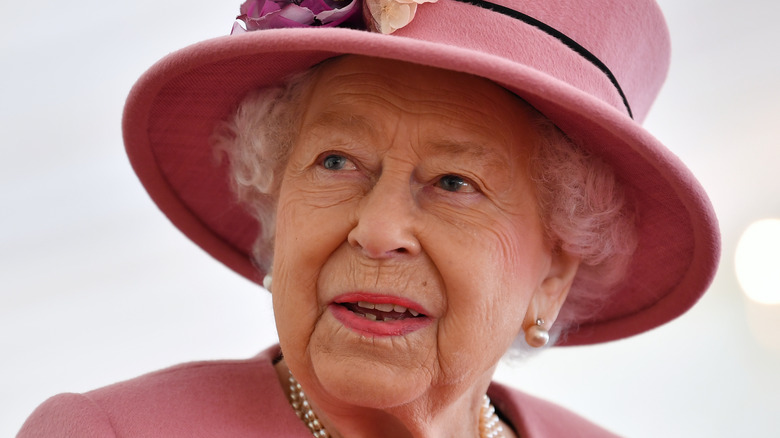 Wpa Pool/Getty Images
What a president wants! It looks like Joe Biden will finally have his Amanda Bynes moment with the news of his highly anticipated trip across the pond. "The Queen will meet the President of the United States of America and First Lady Jill Biden at Windsor Castle on Sunday, 13 June 2021," a statement released by Buckingham Palace on June 3 read, per BBC.
His exciting visit with Her Majesty will follow his stay in Cornwall for the G7 summit, which is an organization that holds annual meetings with the world's seven largest economies including Canada, France, Germany, Italy, Japan, the United Kingdom, and the United States, according to another report from BBC News. Each countries' most powerful figureheads will meet throughout the year to discuss the most pertinent issues around the world and collaborate on joint statements. This time, they are expected to talk about COVID-19 recovery efforts, plus other hot-button topics such as climate change and trade. In fact, the G7 gathering will be Biden's first foreign engagement in person since being sworn into office in January in the throes of the global pandemic. Keep scrolling for more details about the president's meeting with the queen.
Joe Biden and Queen Elizabeth are already on good terms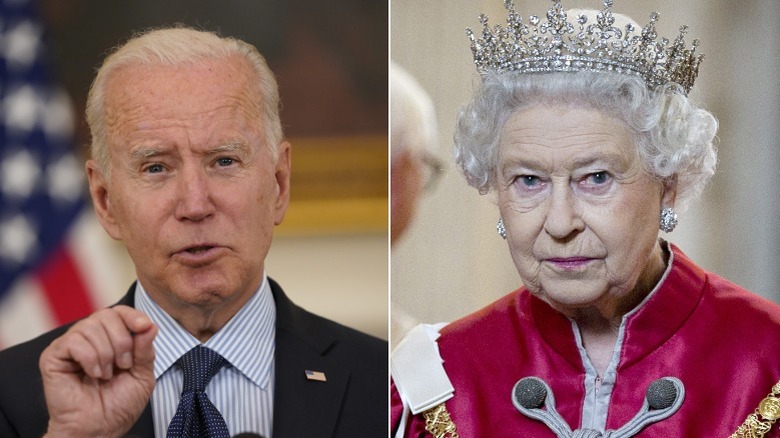 Bloomberg, Wpa Pool/Getty Images
Although this is the first time President Joe Biden and Queen Elizabeth will be breaking bread in the flesh, it seems like Biden has already developed a nice rapport with Her Majesty. In fact, the monarch is said to have sent the president well-wishes in a private letter ahead of his inauguration, per Vanity Fair, and he and first lady Jill Biden apparently reciprocated the outreach following the death of Prince Philip in April. According to the Daily Mail, the first couple said they were keeping the royal family "in our hearts during this time."
Biden's meeting with the queen will mark the 12th United States president she's met since ascending to the throne in 1953, per BBC, not including when she met Harry S Truman as a princess in 1951. Throughout her reign, she has met every US president, except Lyndon B Johnson, and even met Donald and Melania Trump at Buckingham Palace in 2019, where the former president was slammed for making a couple of faux pas, like walking in front of Her Majesty.
Biden is also rumored to be meeting with Prince Charles and the Duchess of Cornwall at some point during his trip to the UK. He is already said to be on good terms with his son Prince Harry since supporting the Duke of Sussex's Invictus Games initiative. We can't wait to see Her Majesty and the president come together for the sake of diplomacy.