Who Is Sam Hunt's Wife, Hannah Lee Fowler?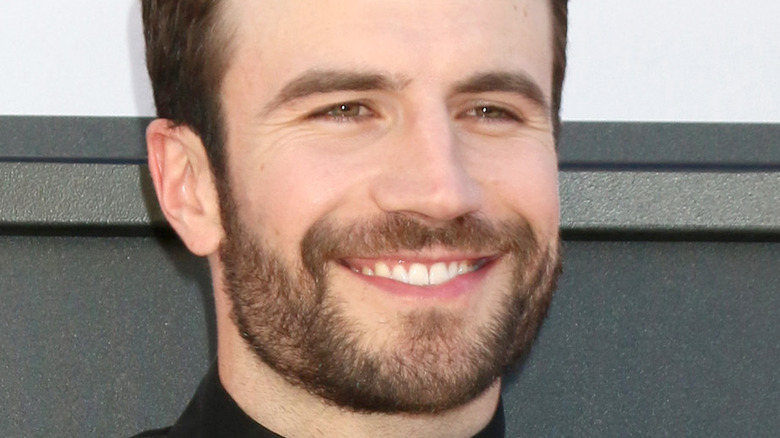 Shutterstock
Sam Hunt is one of the most recognizable faces in the world of country music. The singer has churned out plenty of hits, including "Body Like a Backroad," "Take Your Time," and "Break Up in a Small Town." According to All Music, the Georgia native never planned on making singing a career. Hunt was an incredible football player, and he played in both high school and college. The star didn't make the Kansas City Chief squad when he tried out in 2008, so he turned his focus to music instead. It turns out he made the right choice.
While there's no doubt that Hunt has enjoyed a great career, his personal life is also flourishing. The Boot shares that Hunt and Hannah Lee Fowler made things official on April 15, 2017. They chose to marry in Hunt's hometown of Cedartown, Georgia. The singer even wrote his hit "Body Like a Back Road" after getting engaged to Fowler. "I'm excited about it. It's something that in life, you know, we all think about [when] growing up, and you think 'One day,' and one day finally came, and I couldn't be happier," he told The Country Daily of their engagement. 
"Once you have the ring in your pocket and the clock is ticking, you know, you could do it at any moment, it becomes a bigger deal than you think. It worked out perfectly." How sweet! Keep scrolling to find out more deets on Hunt's wife.
Hannah Lee Fowler has become an integral part of Sam Hunt's songwriting process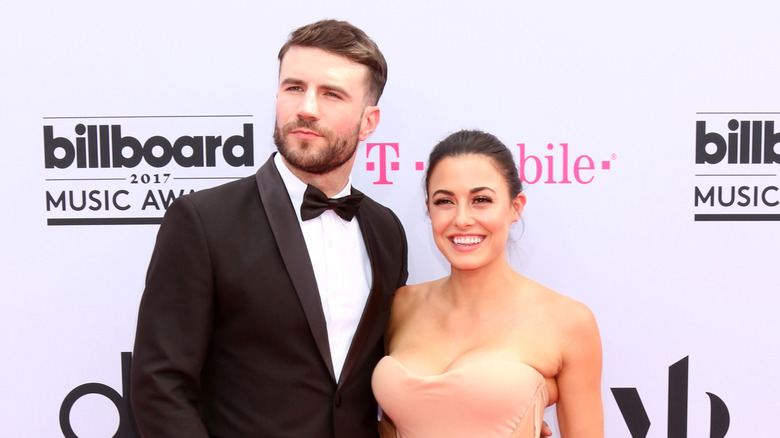 Shutterstock
There's no secret that Hannah Lee Fowler has been the inspiration behind much of Sam Hunt's music. Wide Open Country shares that Fowler grew up in Montevallo, Alabama, and Hunt named his first album after her birthplace. They go way back, and met before Hunt moved to Nashville to pursue his music career. Unfortunately, it's hard to keep up with Fowler as she has no Instagram account and tends to keep her private life private. Luckily, her sisters share photos of Fowler from time to time. She comes from a large family with six brothers and sisters. Fowler's father is a pastor, and she is a nurse, though it's unclear if she's still working since her husband happens to do pretty well.
As mentioned before, Hunt regularly writes music about his wife, and he shared with People that she's a big part of the song writing process. "I run everything by her and make sure to get her sign-off. I'm not sure that I'm honest to the point that I need to run it by anybody other than my wife," he dished. "She's really big on authenticity, so sometimes I can get a little too big for my britches and write songs that are outside of my character," he says. "She cares to keep me honest when it comes to that as well, even when she's not involved in the song."
It seems like Hunt got himself one heck of a lady!