The Truth About Paul McCartney's Wife, Nancy Shevell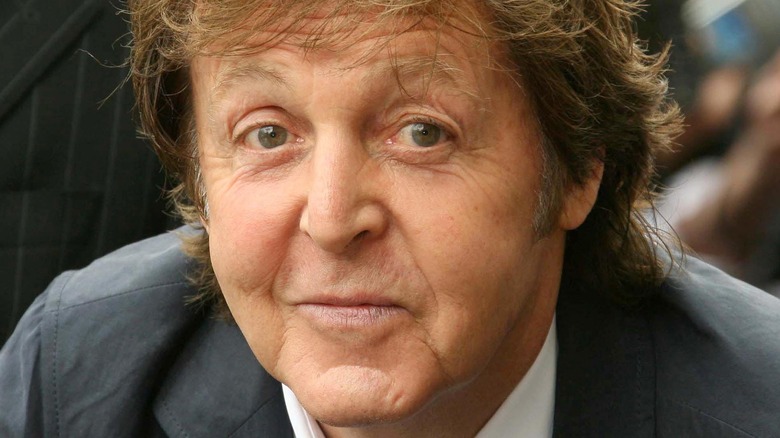 Shutterstock
Paul McCartney found love again when he married Nancy Shevell in 2011. The love story of how Shevell, a New Jersey tomboy, ended up with music legend and billionaire Sir Paul McCartney is a long and winding road. 
Paul and his first wife Linda McCartney were soulmates; they raised four children together and were rarely apart. Rolling Stone reported that during Paul and Linda's 29-year marriage, the McCartney's only spent ten days away from each other. The former Beatle was devastated when Linda died from breast cancer in 1998. 
Just a year later, Paul met Heather Mills, a model and activist. They married in 2002, but the marriage was rocky, and the couple separated in 2006. They had one daughter together, Beatrice McCartney, and finally divorced in 2008 after a messy, public court battle. 
Paul found true love again in 2007, in the midst of his horrible separation from Heather. Keep reading to find out more about how the former Beatle and Shevell started their love story, thanks to matchmaker Barbara Walters.
Nancy Shevell has a surprising career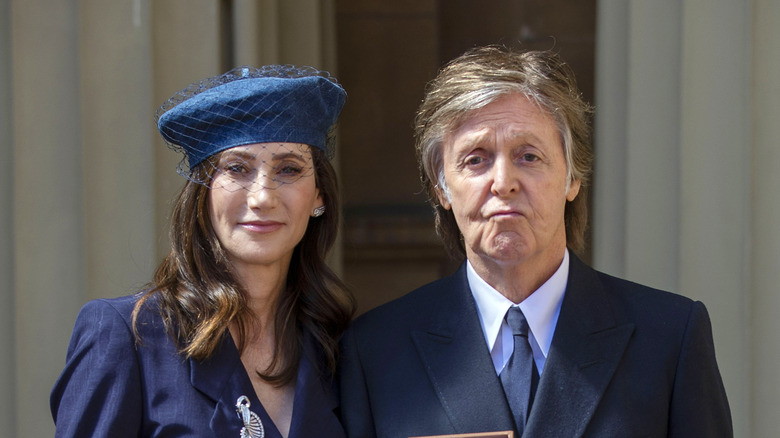 Wpa Pool/Getty Images
Nancy Shevell has been the vice president of the Shevell Group of Companies, her family business, since 1986. She grew up in Edison, New Jersey, one of the daughters of Myron and Arlene Shevell. Her dad owned New England Motor Freight (NEMF), a large trucking company. As she told The Newark Star-Ledger in 2002, she has always been a fan of trucks since her dad introduced her to them as toys when she was a child. "I used to line them up in my room, right next to my Barbies," she said (via The Observer). "While other kids would go feed ducks at the park, we would go to my father's truck terminals, to places like Pennsauken, every single weekend."
In addition to her love of toy trucks, Shevell was a tomboy growing up. She played on an all-girls football team in high school before heading to Arizona State University for college. Shevell was the only woman at the school to major in transportation, per Celebrity Net Worth. Before she married Paul McCartney, Shevell told The Observer she didn't understand why the press was interested in her. "It's just not that intriguing ... I'm over 50. I work. That's it," she said. I" haven't been social and I have a small group of girlfriends. There really isn't much to talk about."
Clearly, Shevell's work as a trucking company executive has paid off. According to Celebrity Net Worth, she's worth $200 million.
Paul McCartney and Nancy Shevell reconnected through her famous cousin
Like Paul McCartney, Nancy Shevell was also married before their union. According to The Observer, Nancy met and married her first husband at college, Bruce Blakeman. The couple share one child, Arlen, who is in his late twenties. Apparently, McCartney and Shevell both had divorced at the right time, and the two fell in love in 2007, with a little help from their friend. 
Before Shevell became McCartney's third wife, they knew each other for over 20 years as neighbors in the Hamptons. But McCartney and Shevell reconnected through her second cousin, TV star Barbara Walters (via New York Post). "Barbara was her emotional confidante and played matchmaker," a friend told The Observer. "She gave numerous dinner parties for them and always made sure to invite people she knew that Paul would want to meet." 
According to the New York Post, the couple married in 2011, in a London ceremony at Old Marylebone Town Hall, the same place Paul married Linda in 1969. On October 20, 2020, McCartney wished his wife a happy anniversary on Instagram. "Congratulations Nancy on our 9th Wedding Anniversary," McCartney wrote alongside a photo of his wife. 'Thanks for 9 beautiful years of marriage. You are my rock and roll, you are my A side and B side, you are my verse and chorus. I love you. Paul."