How Much Did Camille Grammer Get From Kelsey Grammer In Their Divorce?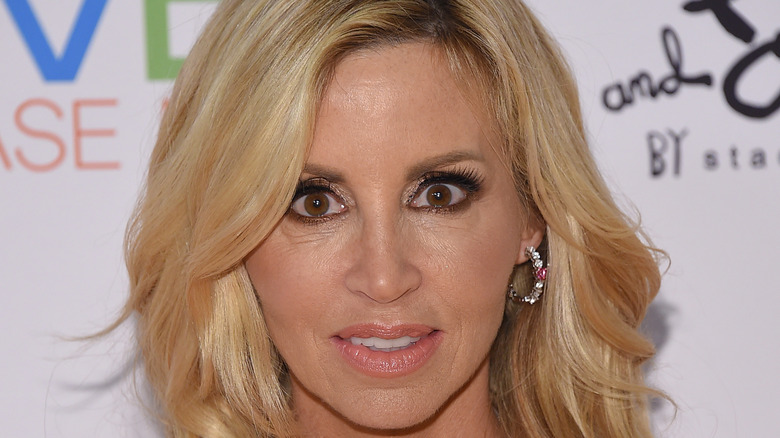 Shutterstock
Kelsey Grammer may have hit it big playing the role of Dr. Frasier Crane on the '80s sitcom "Cheers," but he has become more of a tabloid fixture in recent decades due to his messy personal life. The 66-year-old has been married four times, according to Cheat Sheet, and each of his courtships has been short. Short courtships wouldn't be a problem if the marriages lasted, but most of Kelsey's marriages have ended in divorce with a lot of mudslinging and drama.
Kelsey's most high-profile divorce, though, was with Camille Grammer. The exes got divorced in 2011 after 14 years of marriage and when Camille was on the first season of "Real Housewives of Beverly Hills," according to Us Weekly. Camille later accused Kelsey of encouraging her to join the reality show so he could cheat on her with now-wife Katye Walsh. However, Camille shouldn't be too pressed about how things went down with Kelsey, as she got a hefty payout from their divorce. Find out how much she received from Kelsey below.
Camille Grammer got what she deserved in the divorce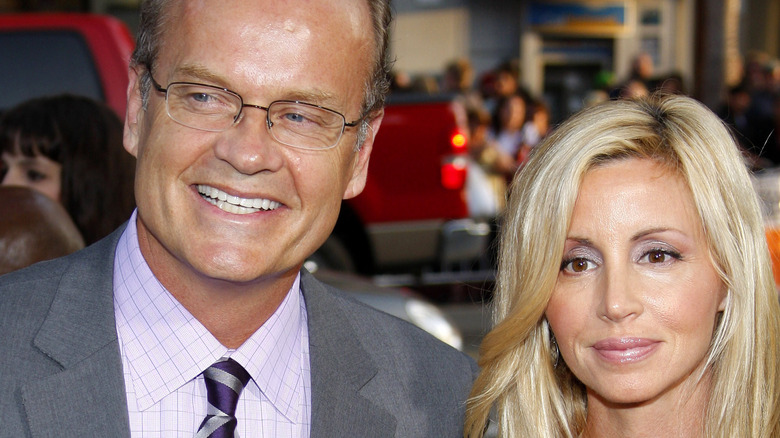 Shutterstock
According to Fox News, Camille Grammer received a whopping $30 million in her divorce settlement with Kelsey Grammer. The couple shares two teenage children together. Camille made it clear that she was entitled to the settlement because of what she endured in her former marriage. "Well, I was married for 13 years. That's a long time," Camille told the outlet. "I just felt that, you know, working — and I worked hard. I just didn't sit back, buying fancy clothes and shoving bonbons in my face. I mean, I worked hard."
Camille also complained to the outlet about feeling disrespected by Kelsey, saying, "I was there to help him get through some of his hardships and supported his career and his sobriety. I was [right] by his side and he acts like I never existed; that's disappointing. We were together through his success."
Despite Camille's failed marriage with Kelsey, she has found true happiness with husband David C. Meyer, whom she married on "The Real Housewives of Beverly Hills," in October 2018.