Mariah Carey Responds To Rumors Of Feuding With Jay Z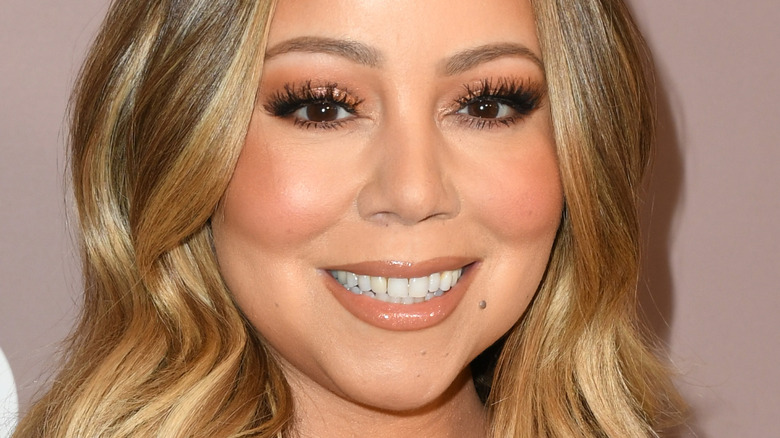 Jon Kopaloff/Getty Images
Mariah Carey is weighing in on news she and Jay-Z had an "explosive" fallout. 
The gossip began with rumors that Carey left Jay-Z's management company Roc Nation after three years. "Mariah and Jay had an explosive meeting which did not go well at all," a source told The Sun. "She has made it clear she wants nothing more to do with him and has called it quits with Roc Nation," the source continued, claiming the "meeting couldn't have gone much worse."
Carey joined Roc Nation in 2018 and since has released her fifteenth studio album, a Christmas special, and a memoir titled "The Meaning of Mariah Carey." An insider told the Daily Mail, the "GTFO" artist did leave Roc Nation on creative differences, but "Mariah and Jay-Z are on great terms," denying The Sun's report.
Now, the legendary pop singer herself is weighing in on the rumors, taking to Instagram to reveal the real "explosive" situation between her and Jay-Z.
Mariah Carey denies reports she argued with Jay-Z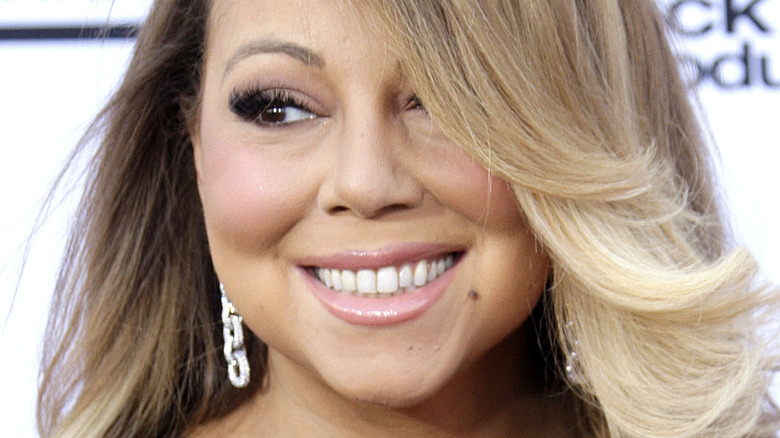 Shutterstock
Taking to both Instagram and Twitter, Mariah Carey denied rumors of any feud with rapper Jay-Z after reports surfaced she left Roc Nation.
"The only 'explosive' situation I'd ever 'get into' with Hov is a creative tangent, such as our #1 song 'Heartbreaker'!!" wrote Carey in a caption for a clip of her single with the rapper. She then referenced Jay-Z's 2001 single "Izzo," writing, "To the people who make up these lies I say Poof! —Vamoose, sonofa*****'!"
Carey and Jay-Z first met in the late 1990s, at a time when the pop singer was creating cross-over pop-hip-hop anthems and dominating the charts. "The first time I worked with Jay[-Z] was for the album Rainbow, on the song 'Heartbreaker,'" said Carey to V Magazine (via Newsweek) in 2018, revealing the two artists met at Mr. Chows. "This is before everybody in the world knew who he was. But we lovers of hip-hop knew who he was, and were very in awe of him, his talent, where he came from, his whole story and everything. So we talked that night and ended up collaborating."
The work dynamic between Carey and Jay-Z clearly paid off, with "Heartbreaker" reaching the top of the Hot 100 in 1999. 22 years later, it seems their relationship is doing just fine.