Mark Ronson Addresses Those Grace Gummer Engagement Rumors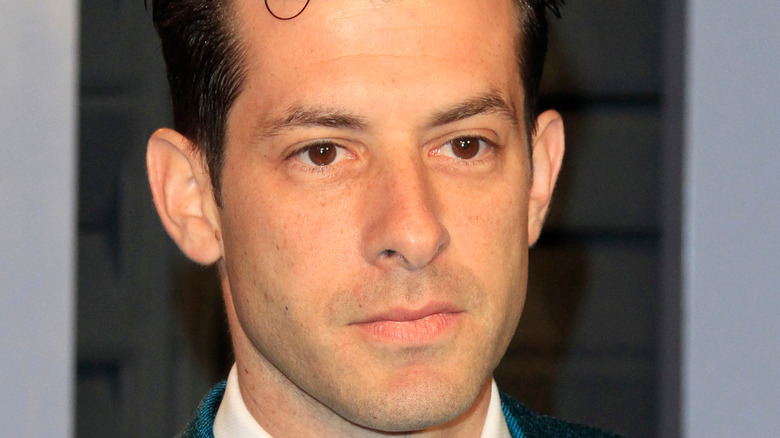 Shutterstock
While some celebrities like to put their relationships on display, more and more couples are opting to keep things private. In turn, Hollywood has witnessed a lot more secret engagements and weddings in recent years. Now, there's a new couple to add to this list: Mark Ronson and Grace Gummer. 
The couple first sparked engagement rumors in May when the "Mr. Robot" actor (and Meryl Streep's daughter) was spotted wearing what looked like a diamond engagement ring on her left ring finger. The photos, which were obtained by Page Six, saw Gummer flash the sparkler as she and the music producer enjoyed a romantic walk in London. 
Previously, in March, The Sun confirmed Ronson and Gummer had been quietly dating "for several months." A source said: "He is definitely dating Grace. Things have become romantic. Lockdown restrictions have made things more difficult, especially when he has been back in the U.K., but they are seeing how it goes and are getting along." The insider added, "Mark is pretty private, so he has kept the whole relationship low-key but it really seems to be heating up."
It looks like the pair are ready to take the next step in their relationship. Scroll down to read what Ronson had to say about the engagement rumors.
Mark Ronson is Meryl Streep's future son-in-law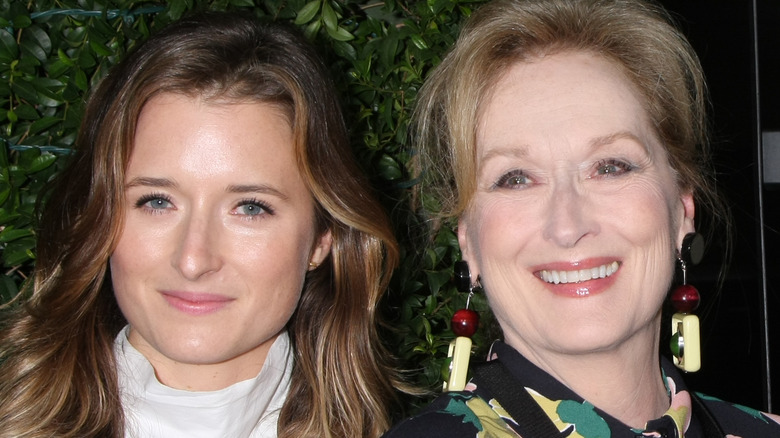 Shutterstock
Mark Ronson confirmed he's officially off the market during his "The FADER Uncovered" podcast on June 7. Though he didn't name his new fiancee, it is widely believed to be Grace Gummer. "I got engaged last weekend," he said. The seven-time Grammy winner then shared some private details about their relationship, revealing how the couple commemorated the moment they shared their first kiss while listening to Tame Impala's album "InnerSpeaker." Ronson said, "There's a plaque for that somewhere. There's a first kiss, very corny Hallmark first kiss plaque. But no, it was forever, it will be etched. It's still my record."
During the podcast, he did not mention his future mother-in-law, Meryl Streep either, but sources told The Sun that Ronson has met the iconic actor and her longtime husband Don Gummer. "They seemed to like him, which is a good sign. It would be daunting for any guy to try to charm Meryl Streep," the insider said.
It's unclear when Ronson and Gummer plan to wed, but this will be the second marriage for both of them (per People).