How Queen Elizabeth Is Spending Prince Philip's 100th Birthday Today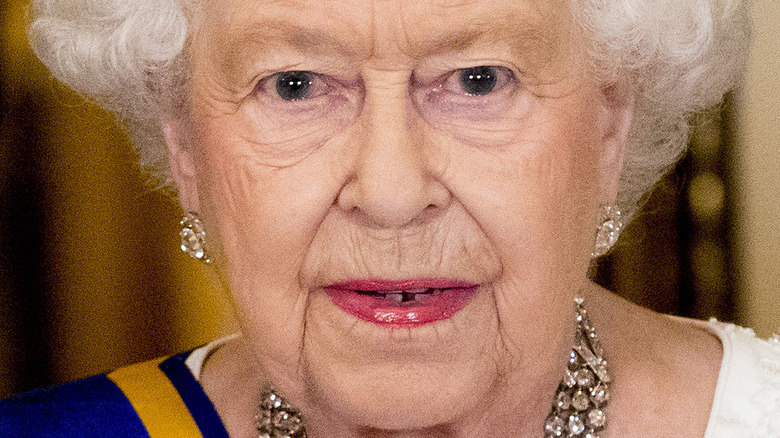 Patrick Van Katwijk/Getty Images
Queen Elizabeth II has already celebrated a number of family milestones since the death of her beloved husband, Prince Philip on April 9. The queen celebrated her 95th birthday on April 21, marking her first birthday without her husband around in more than 70 years.
Of course, the queen then became a great-grandmother once again when Prince Harry and Meghan Markle welcomed their second child into the world on June 4. The two sweetly named their little girl Lilibet 'Lili' Diana Mountbatten-Windsor, after the monarch and Harry's late mother, Princess Diana, and the queen is said to have enjoyed a video call with the couple and their newborn shortly after they returned from the hospital.
While there's been plenty to celebrate, things have no doubt been a little bittersweet for the queen without Philip by her side. Philip died aged 99, with the royal family confirming the sad news in a statement. "It is with deep sorrow that Her Majesty The Queen has announced the death of her beloved husband, His Royal Highness The Prince Philip, Duke of Edinburgh. His Royal Highness passed away peacefully this morning at Windsor Castle," the statement read.
Tragically, Philip died just two months before what would have been his milestone birthday, which would have taken place today (June 10). So, how is the queen commemorating the bittersweet occasion? Read on to find out.
Queen Elizabeth will commemorate Prince Philip's 100th birthday 'privately'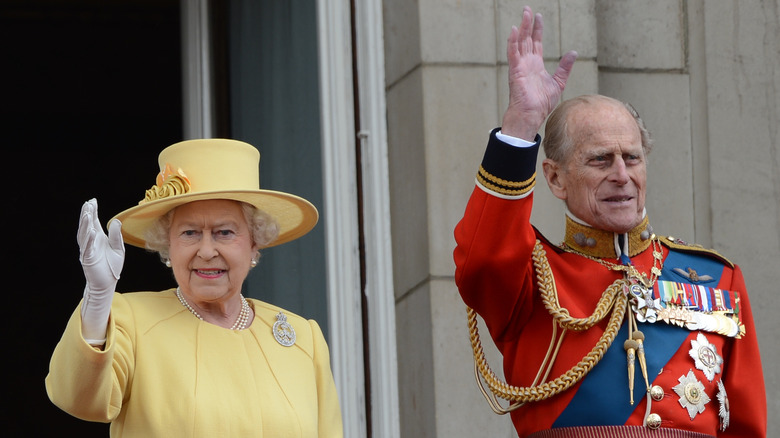 Shutterstock
Queen Elizabeth II is reportedly celebrating the life of her late husband, Prince Philip "privately" at Windsor Castle, where he died, according to a People source. Former press secretary to the queen, Charles Anson explained that she has her close family members with her, who she has "enormous" support from. Anson also shared that she will "take comfort from the enormity of the support from all over the world." On June 8, it was reported that the queen had "accepted a special rose in honor" of Philip's birthday, which has been planted in the gardens of Windsor Castle.
Things in the U.K. would no doubt have been different on June 9 if Philip were still alive, as there likely would have been celebrations to acknowledge the milestone. However, it's been reported that Philip wouldn't have been a fan of too much celebration. 
The Telegraph claimed shortly after Philip's death that he "hated fuss and attention directed at himself" and "the prospect of turning 100... held no appeal for him." It was also reported that the queen's late husband was supposedly hopeful there would be "no national celebration" and was supposedly a little happy that "the pandemic saved him from that," as big events are still being kept to a minimum in the U.K.
However Prince Philip would have liked his 100th birthday to be celebrated, there's no doubting he had a life well lived to commemorate.