The Kim Kardashian Song You Probably Forgot About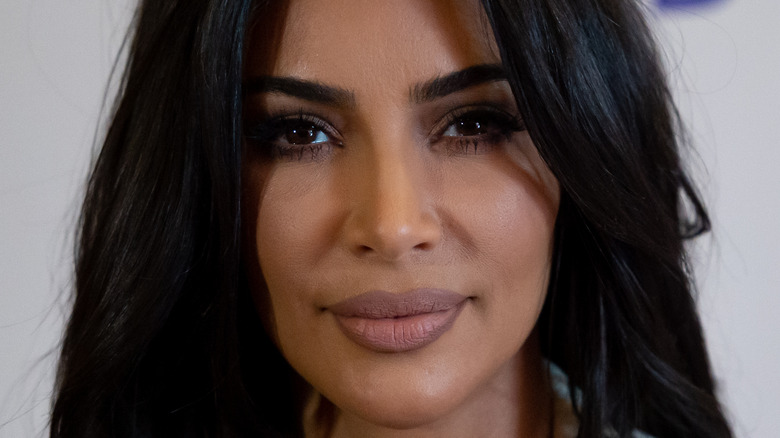 Shutterstock
Kim Kardashian has always juggled a lot of things. She's a mother to her four children with soon-to-be ex-husband Kanye West. She's the designer of the successful SKIMS shapewear line. Additionally, she's been studying to become a lawyer. Plus, up until summer 2021, she and her family starred in the hit TV show, "Keeping Up With the Kardashians."
But that's what Kim is up to in 2021. Years ago, she was known for many other things, like working with Paris Hilton, a sex tape scandal, and being married to former basketball player Kris Humphries for 72 days before filing for divorce. Aside from those details, you may have forgotten that once upon a time, Kim attempted to parlay her fame into ... a pop-singing career. Yup, you read that right. Back in 2011, MTV reported that Kim was headed into the recording studio with Kanye to make what would soon become her one and only single.
Kim Kardashian called her song 'lame'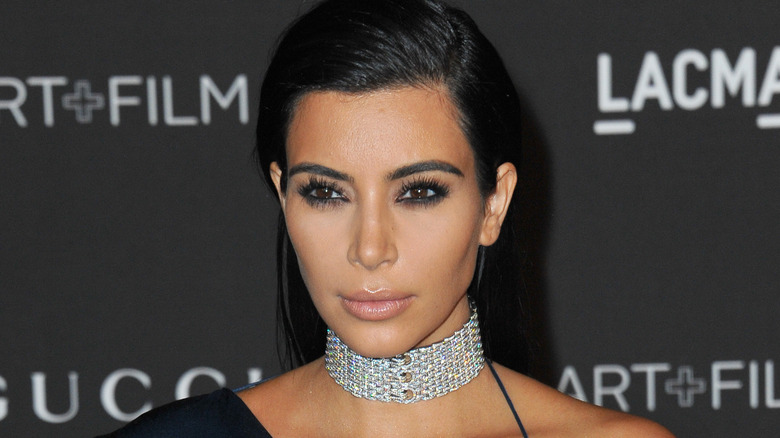 Shutterstock
In 2011, Kim Kardashian released a song called "Jam (Turn It Up)," in which she sings about partying at the club while they're "playin' [her] jam" and wanting the DJ to "turn it up," according to Genius. The track was produced by The-Dream, and Hype Williams directed a music video for it that was teased during "Keeping Up With the Kardashians," but, per MTV, it was never released. The single was kind of a flop, but according to Bravo's Daily Dish, Kim did donate all proceeds to a good cause: St. Jude's Research Hospital.
In 2014, Andy Cohen asked Kim about "Jam (Turn It Up)" on "Watch What Happens Live" and she said recording the song was her biggest regret. On the show, Kim told Cohen (via HuffPost), "But if there's one thing in life that I wish I didn't do ... I don't like it when people kind of dabble into things they shouldn't be. And that I don't think I should have. Like, what gave me the right to think I could be a singer? Like, I don't have a good voice." 
In 2019, though, Kim appeared on "Watch What Happens Live" again (with her sisters Khloé and Kourtney) and she seemed to come to terms with making the song. Kim said making the track was fun process, but also called it a "lame" decision on her part.