Kate Middleton Opens Up About The Extreme Impact Of The Pandemic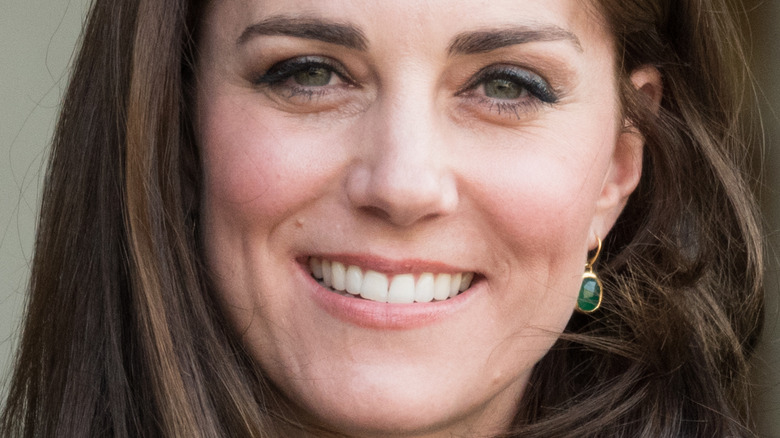 Shutterstock
Kate Middleton has spoken out about the effect the coronavirus pandemic has had on the world, and particularly on families with sick children. The royal family have been pretty open and honest about how they've dealt with the uncertainty and restrictions brought about since much of the world went into lockdown in March 2020, and Kate's even sweetly gushed about how her husband, Prince William, has been there for her.
During a Zoom call with a group of parents in February, Kate was asked who had been her "greatest support" during the difficult time, which has seen the couple's children be home-schooled (per People). Kate sweetly gave a one word answer, responding, "William" and noted, "This has been really difficult for lots of families, not being able to rely on their usual support systems."
Kate and her husband William have also showed their support for frontline workers on multiple occasions, even enjoying a Zoom call with NHS staff in January, with some footage shared to the couple's Instagram account. William and Kate also visited a Covid-19 vaccination center that had been set up inside their wedding venue in March.
Kate's now getting candid about the impact of the pandemic on particularly vulnerable groups, while also raising awareness of an important medical sector. Read on for the details of her sweet gesture.
Kate Middleton spoke about the tough and frightening time families have faced during the pandemic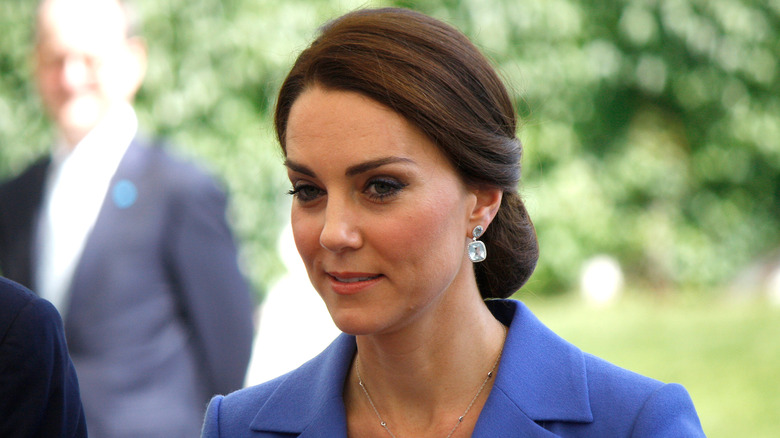 Shutterstock
Kate Middleton spoke out about the pandemic in an open letter to East Anglia Children's Hospices, which helps families with seriously ill children. She began, "The last year has been a difficult one for everyone, and especially tough and frightening for families with seriously ill children," while pointing out that had to begin "shielding long before others, worrying about the pandemic and what it might mean for their child."
"This year's theme for Children's Hospice Week is 'Pushed to the Limits,' recognising the tremendous strain these families face and why the care and support of their local children's hospices are more needed than ever," she continued in the letter, which was shared on June 21. Kate also referred to children's hospices as being "a lifeline" as she noted how she'd been "privileged to see first-hand the remarkable work they do" in giving "families the care and time they need to make treasured lifelong memories," allowing them "to be parents, not carers."
"Vitally, they are also there when it is time to say goodbye, making sure a family has privacy and dignity so they can grieve together, and are able to receive support for as long as they need it," the Duchess of Cambridge added.
Kate signed the letter — which was written on Kensington Palace stationary — personally, and urged others to join her in celebrating the work done by children's hospices in the U.K.