Jason Alexander Didn't Let His Kid Watch This Disney Movie He Starred In. Here's Why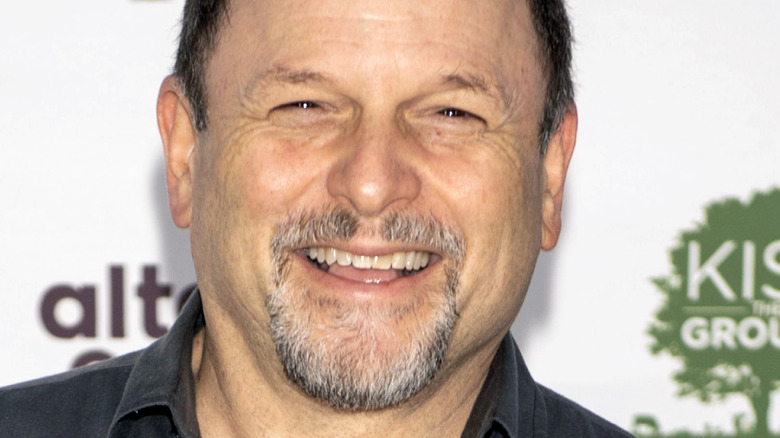 Michael Bezjian/Getty Images
Jason Alexander might best be known for portraying the neurotic and short-fused George Costanza on the beloved sitcom "Seinfeld," but his decades-long career as an actor has yielded an impressive, versatile roster of standout roles. Among them include his turn as the ever-hungry, anxious anthropomorphic gargoyle Hugo in the 1996 Disney animated movie "The Hunchback of Notre Dame," which will celebrate its 25th anniversary this year. 
In honor of the landmark, Alexander — whose other Disney credits include voicing the role of Poseidon in "Hercules" and for appearing as the bumbling servant Lionel in the 1997 live-action remake of Rogers and Hammerstein's stage musical "Cinderella" — sat down with a bevvy of cast members and creatives who were behind the making of the animated classic. During the roundtable interview, which was published by the movie blog Slash Film in June, Alexander divulged that he had deliberately kept one of his children, who was 4 years old at the time of the movie's release, from seeing his dad on the big screen. So what was the reason Alexander refused to let his son watch "The Hunchback of Notre Dame"? Read on after the jump.
Jason Alexander didn't let his kid watch 'The Hunchback of Notre Dame' due to some of the film's themes
During his sit-down with Slash Film, Jason Alexander revealed his decision to not let his child watch "The Hunchback of Notre Dame" at such a young age had everything to do with the darker nature of the animated movie musical, which is considered one of the darker, if not the darkest, additions to the Disney oeuvre. As The New York Times noted in a recent retrospective, the film, which is loosely based on the Victor Hugo novel of the same name, contained themes that were almost unheard of in projects of its ilk geared towards younger audiences, most notably including disturbing sexual undertones in the song "Hellfire" sung by "Hunchback's" main antagonist, Claude Frollo.
"Most Disney animated films are entertaining and engaging for any child with an attention span," Alexander told Slash Film. "All of them have elements that are frightening." Noting that "people are abused in Hunchback," such as the main character and hero Quasimodo, he clarified that "these are people, not cute animals. He further added that "some children could be overwhelmed by some of it at a very young age," and that his son in particular "could not tolerate any sense of dread in movies so it would have been hard for him." Despite this, Alexander remains proud of his work in the film, calling the film as a whole "timely and important."