Andy Cohen Slams Jamie Spears After Britney's Stunning Testimony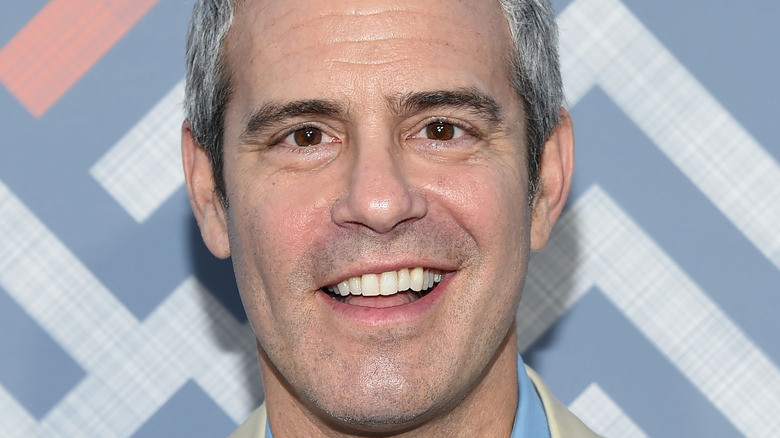 Shutterstock
The backlash against Britney Spears' father, Jamie Spears, continues to mount. While fans have flooded social media with "Free Britney" posts, memes, GIFs, and pleas for a judge to free the "Hit Me Baby One More Time" songstress from her conservatorship for a while, there are also plenty of other celebrities who are coming to the defense of the pop superstar. In late June, the singer gave a chilling statement in court, which detailed her unhappiness over the past 13 years while she's been under her conservatorship. While we knew things were bad, it's safe to say that nobody realized how bad it's been for Britney until she spoke to a judge, begging for her freedom back.
During her gut-wrenching statement, Spears shared she had been lying to the world about being "OK" because she's been in denial about her situation. "But now I'm telling you the truth, OK? I'm not happy. I can't sleep. I'm so angry it's insane. And I'm depressed. I cry every day," she shared before stating that she hopes to "sue" her family for what they've put her through, per Variety. "I'm not lying. I just want my life back. And it's been 13 years. And it's enough," she pleaded. Among many other things, Britney told the judge that her family would not let her remove an IUD though she wants to start a family with boyfriend Sam Asghari. 
Of the celebrities to come to Spears' defense was Andy Cohen, and he held nothing back. 
Andy Cohen does not mince words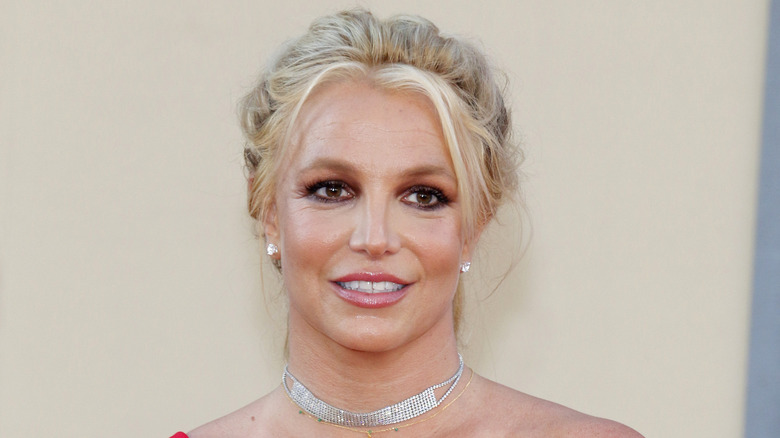 Shutterstock
Andy Cohen is never one to keep quiet when it comes to something he believes in, and that's certainly been the case with Jamie Spears and the power he seems to hold over his daughter, Britney Spears. On his show "Watch What Happens Live," Cohen dubbed Jamie his "Jackhole of the Day" and held nothing back. "Tonight's Jackhole goes to Britney Spears' father, Jamie Spears, who continues to have a death grip on Britney's life, along with his attorney Andrew Wallet — yes, that is his name," he said during the episode. Cohen then praised Britney for sticking up for herself as he described her testimony as "defiant and angry."
The Bravo host also recapped Britney's testimony for fans who may not have caught it before ending his heartfelt speech with a plea. "How about we all start listening to Britney Spears? Britney Spears is not a girl, she is a woman," he said. "She certainly deserves a hell of a lot more than a low-rent 'Mommy Dearest' in a boxy suit." And it wouldn't be a Cohen speech if he didn't give a nod to one of Britney's hits. "Britney, after the courage you showed today, you are 100 percent stronger than yesterday, and Jamie, if you want to make money in the future, I suggest you better work, b**ch." Wow! It's safe to say that we can just add in a virtual mic-drop here. 
And Cohen is not the only celeb to support Spears. 
Piers Morgan also wants to free Britney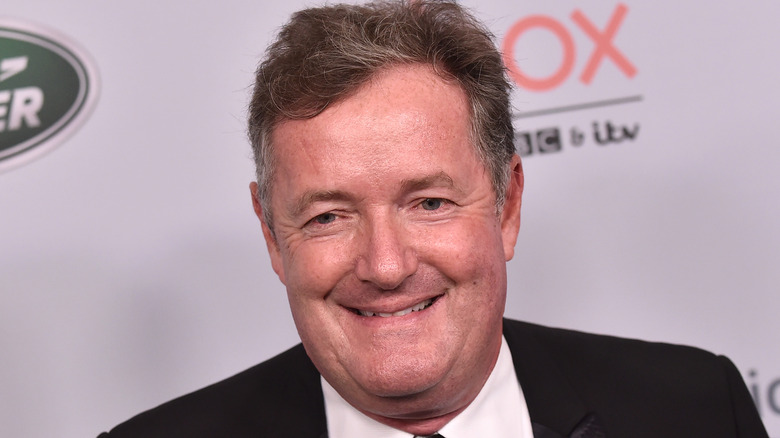 Shutterstock
While Piers Morgan may have an unpopular opinion at times, he seems to have echoed in everyone else's sentiments regarding Britney Spears' conservatorship. Instead of taking to a television program to speak on behalf of the pop star, Morgan wrote a lengthy piece for the Daily Mail to express his frustrations over Britney's situation. Morgan compared Britney's current state of affairs to her 2001 hit "I'm a Slave 4 U," speaking to the fact that Britney has no power or voice. "Today, the song title carries a very different meaning for the deeply troubled star because she's become a modern-day slave of the very worst freedom-denying kind," Morgan wrote.
He points out that at 39-years-old, Britney is a grown woman, and it's absurd that she can't make her own choices, let alone have a baby with her boyfriend if that's what she wants to do. "It almost defies belief that any woman in America, the world's great superpower and supposedly 'land of the free', should be subjected to such appalling treatment," the British television personality wrote. He also raised an issue with the fact that Spears can't see her friends, among several other things. "Britney said she's not allowed to see her friends, or have her boyfriend (Sam Asghari ... who she met when he starred in her 2016 video for the song Slumber Party) drive her in a car — or spend her own money how she wants."
It's clear that Britney has a ton of fans rooting for her.