Inside Erika Jayne's Rental Home Near Beverly Hills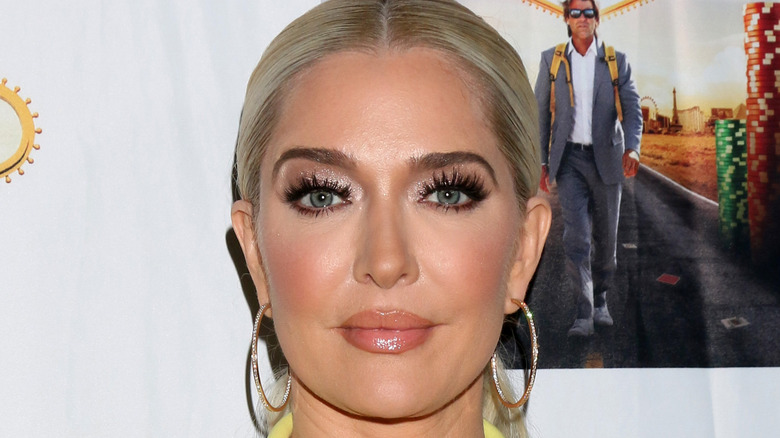 Shutterstock
Erika Jayne hasn't had the easiest time in the past year. Not only was filming put on pause for her show the "Real Housewives of Beverly Hills," but the pop star soon after announced her divorce from lawyer and husband of 22 years Tom Girardi. Audiences had been introduced to Erika and Tom on the "Real Housewives" where the two occasionally explored their marriage and most notably, the 33-year age difference in their relationship.
While the show always displayed a solid front in the Girardi home, that facade came crashing down in 2020 with the announcement of their divorce and with the news that Tom had embezzled millions of dollars of settlement money from his clients who were mainly the victims of accidents, natural disasters, and crime, reported the Daily Mail. It's also been suggested that Tom's embezzlement money may have also fueled Erika's singing career giving her $20 million, according to ScreenRant.
Since filing for divorce, Erika has moved out of the two-acre, 10,000-square-foot Pasadena mansion, per Realtor.com, that she shared with Tom into a new home, but what's it like? Read on to find out!
Erika Jayne is adapting to her new life and home without Tom Girardi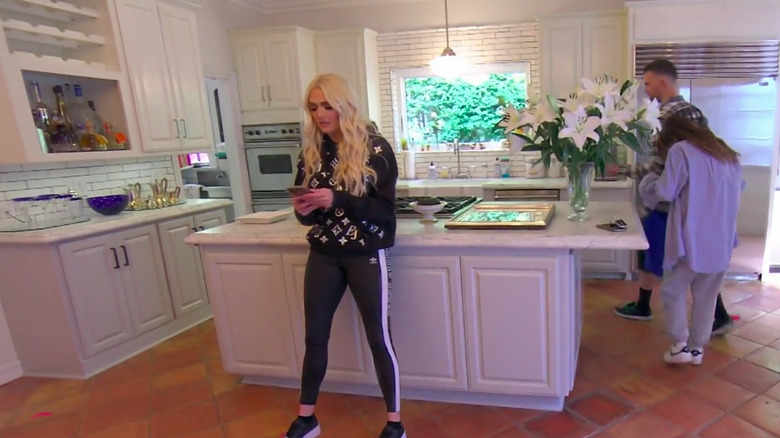 Bravo/Screenshot
Erika Jayne shocked both the "Real Housewives of Beverly Hills" cast and the show's fans when she announced that she was getting a divorce from husband Tom Girardi after 22 years of marriage. Since filing for divorce, Erika has moved out of the palatial Pasadena estate that she shared with Tom into a home that is one-fifth the size of her previous abode.
According to the New York Post, Erika's new home is located just five miles outside of Beverly Hills, and the club diva rents the $2.2 million home for $7,500 a month. The single story, cottage-style house consists of three bedrooms and three bathrooms along with a pool and spa. While Erika's dog, Tiago, no longer has two acres to run around on, Erika's new house still has a backyard suitable for canines. It's the "XXpen$ive" singer who's going to have to get used to the lack of space, especially for her clothes, accessories, and her loyal glam team, but she does seem to miss her old space. "It's the uncertainty and instability of being really out on your own," she said on the latest episode of "Real Housewives." "So to, all of a sudden, live somewhere else and know that you're never going home...for now, this is home. Hope you chose wisely."