Nikki Bella Is In Hot Water With Fans. Here's Why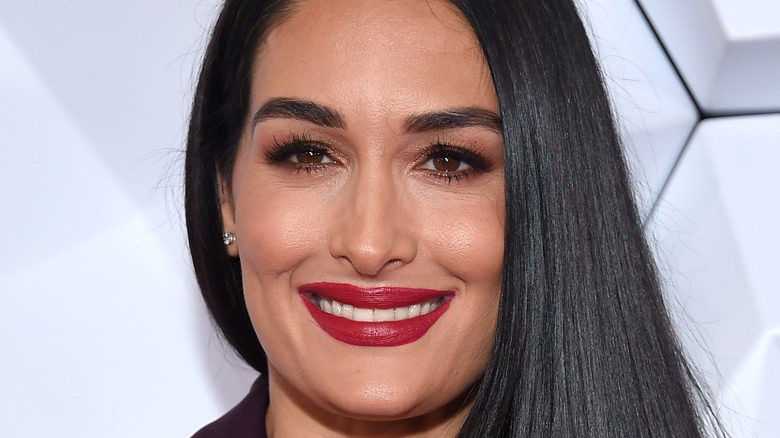 Shutterstock
Nikki and Brie Bella are the latest celebrities to come under fire for something that they said in the past. Chrissy Teigen found out the hard way that things that you say in the past can and will come back to haunt you... especially when it comes to social media posts and resurfaced video clips. Even Billie Eilish has experienced the same thing in her career, and fans are not afraid to call these celebs out on their past actions. This time, the heat is on Nikki.
As fans know, Brie and Nikki first gained their popularity in the WWE, and now they're well-known celebs with massive Instagram followings. The two girls have a large fan base of people who adore them, and for the most part, the headlines involving them are pretty positive. Now, the twins are both mothers, and much of their social media pages are filled with shots of their kiddos. Brie is a mom to Birdie and Buddy, while Nikki welcomed her first child, Matteo, with Artem Chigvintsev in 2020.
The two have grown up before viewers' very own eyes, and a lot has changed in their lives since they were at the peak of their wrestling careers. However, there is one video that has come back to bite them in the butt. Keep scrolling for more details on why fans are so upset with the twins and what Nikki has to say about it.
Nikki Bella's past comments have fans seeing red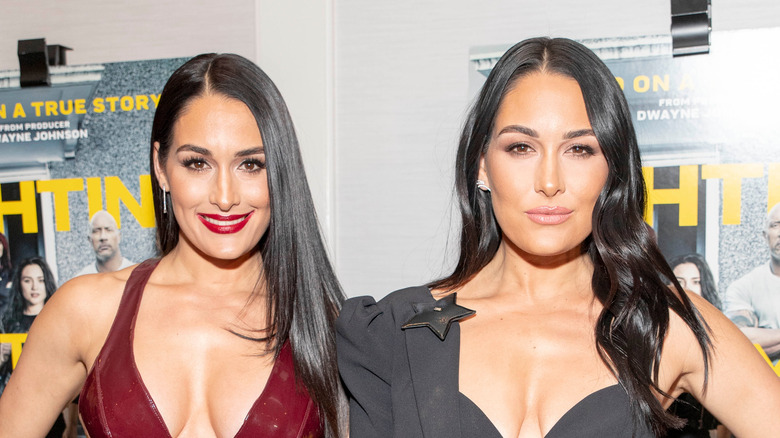 Shutterstock
On June 27, a user on Twitter uploaded a clip from Nikki Bella and Brie Bella's appearance on "Fashion Police" with Joan Rivers. The actual episode aired in 2013 and captured the two girls chatting with Rivers. When the girls held up a photo of Joanie "Chyna" Laurer (who died in 2016 of a drug overdose, per the Los Angeles Times), Nikki said that she didn't "know if it's a man or a woman." It comes as no surprise that fans filled the comments section with angry messages.
"Yeah, considering that was a @WWE employee, @BellaTwins showed they thought it was okay. Where is HR? Disgusting thing they said about Chyna. And WWE did nothing. Sure they are supporters when everyone is watching, it's what is said when people aren't. Or its not an issue. @glaad," one Twitter user commented. "Wow really this is messed up smh" another Twitter user quipped.
Nikki took to the twin's shared Twitter account to own up to her actions. "I want to sincerely apologize for a comment I made over 8 years ago on Fashion Police. I am sorry and embarrassed by my 29 year old self, who offended Chyna and, in turn, hurt her family and others," she wrote. "I wish I could take it back. Please learn from me, it's not worth hurting someone's feelings for a meaningless laugh." Nikki also paid tribute to Chyna, calling her an "icon and pioneer who helped create the opportunities for women in wrestling that exist today."
If you or someone you know is struggling with substance abuse and mental health, please contact SAMHSA's 24-hour National Helpline at 1-800-662-HELP (4357).