Is This Why Kellyanne Conway And Jared Kushner Supposedly Can't Stand Each Other?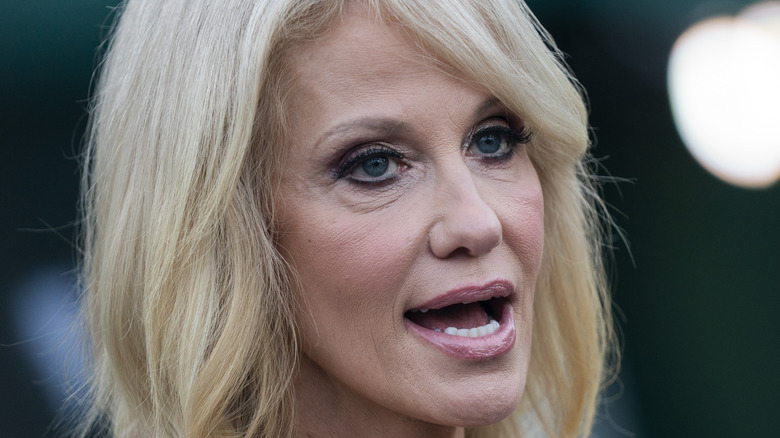 Bloomberg/Getty Images
During former President Donald Trump's four years in office, his administration was often riddled with, well, controversy. From his travel ban against citizens from several Middle Eastern countries to his two Democrat-lead impeachments for widely differing reasons (via NZ Herald), Trump always made headlines for his policies, executive orders, and the general chaos surrounding him ... which the media seemed to eat up. But perhaps one of the loudest criticisms that Trump received, politics-wise, was about his decision to employ his son-in-law, Jared Kushner, as his senior advisor despite him not having the qualifications for it and being a family member, per Insider.
While advising his father-in-law, Kushner often had to work alongside Kellyanne Conway, who also served as a senior advisor after Trump hired her in 2016, according to The Guardian. The two reportedly had a tumultuous work relationship and were often at odds with each other over policy and power. However, their bad blood runs deeper than what was previously reported. Find out the real reason why Conway and Kushner can't stand each other below.
Jared Kushner saw Kellyanne Conway as an 'overconfident idiot'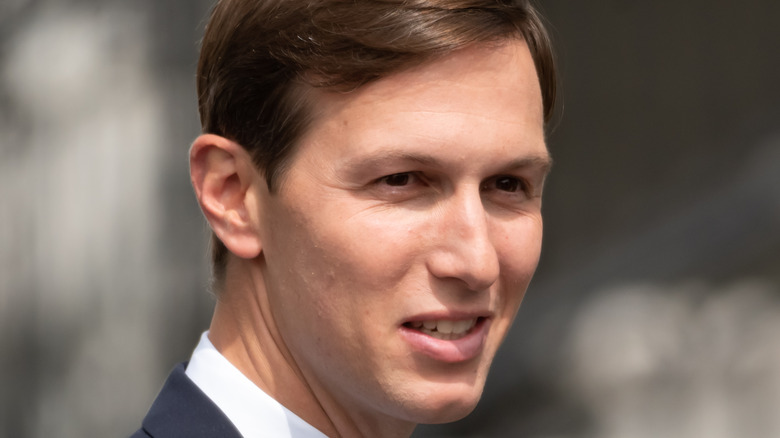 Shutterstock
According to journalist Michael Bender, who revealed in his upcoming book "Frankly, We Did Win This Election: The Inside Story of How Trump Lost" (via The Daily Mail), Jared Kushner saw Kellyanne Conway as one of the "overconfident idiots" who worked for his father-in-law. Conway, on the other hand, saw Kushner as someone she could undermine when it came to controversial decisions.
Trump's former campaign manager tried to place the blame on Kushner for the infamous Bible photo-op during the height of the George Floyd protests by saying that he'd orchestrated the former POTUS to walk with black supporters and evangelicals. "I thought those calls were being made already," Conway reportedly said after Trump was widely criticized for instead walking with his cabinet members, staff, and military brass, per the book. Bender noted that Conway had no problem setting up Kushner to fail when the criticism came in.
Though the two mostly disliked each other, their professional relationship did improve near the end of Trump's presidency. In 2020, Kushner had a change of heart and became "over-the-top nice" to Conway, per Bender, when Trump suggested he might move her position to his re-election campaign. In the end, the move didn't happen, and Conway got the last word in at a meeting, per Bender. Kushner praised Conway for saying something "brilliant." "What I said was pretty basic and obvious,' Conway reportedly retorted. "But I'll give you a nudge when I say something brilliant."