Allison Mack's Sentence For Her Role In NXIVM Finally Revealed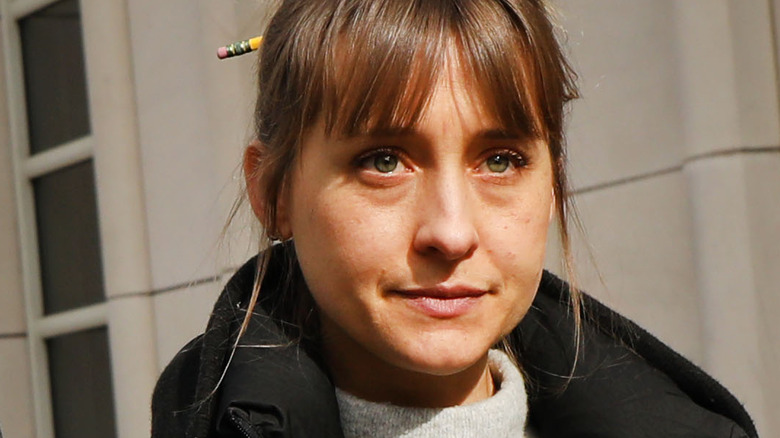 Spencer Platt/Getty Images
Nearly three years after "Smallville" actor Allison Mack was formally charged with racketeering and conspiracy to commit racketeering in a Brooklyn court following a federal investigation into NXIVM cult leader Keith Raniere — and only two years after Mack pled guilty to the charges levied against her — Mack appeared in the same court on June 30 to finally receive her prison sentence.
Though Mack faced up to 40 years in prison even after pleading guilty to the charges in 2019, the prosecution advised that the judge presiding over her sentencing express leniency, due to the fact that Mack eventually aided prosecutors in their investigation into NXIVM's criminal dealings. The biggest of them involved human trafficking, as well as branding women which NXIVM's top-tier members — among them Mack — coerced into joining a secret society within the multi-level-marketing cult. On June 30, it appeared that this was indeed taken into account. 
So, what sentence did Mack receive for her role and standing as one of NXIVM's inner circle? Read on after the jump to find out.
One survivor called Allison Mack a "sociopath" during her sentencing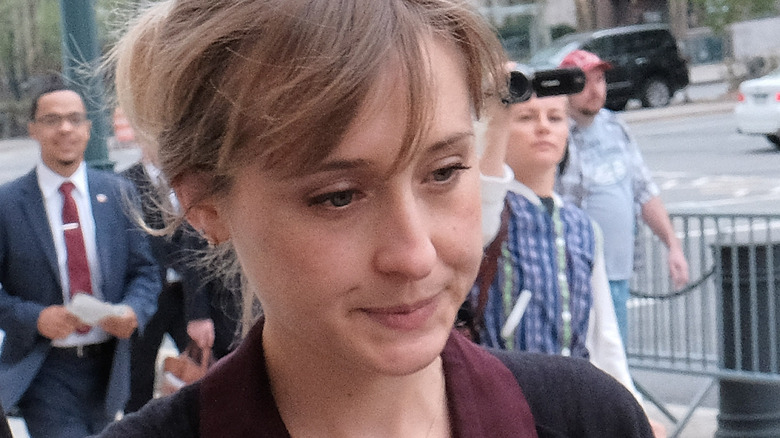 Jemal Countess/Getty Images
As The New York Times reported on June 30, Judge Nicholas G. Garaufis gave a statement before handing Allison Mack her prison sentence, in which he summarized the gist of her crimes as a high-ranking figure within NXIVM — using her status to "recruit and groom them [women within NXIVM] as sexual partners" for Keith Raniere. The judge called Mack "an essential accomplice" of the NXIVM founder — who himself was sentenced to 120 years in prison in October 2020 for multiple counts of sex trafficking, among others — and said Mack "capitalized" on her fame as an actor to aid Raniere in his criminal exploits. For her actions, Garaufis ultimately sentenced Mack to three years in prison — but not before victims of both Mack and Raniere were able to give their impact statements.
Per the Times, one survivor, Jessica Joan, told those present that Mack actively partook in "grooming" her to "become a sex slave" for Raniere. She described how Mack had attempted to coerce her into having a sexual relationship against her will, arguing that it would help her overcome the trauma she had experienced from sexual abuse in her past. 
As the Times noted, Joan instead left NXIVM, but the ordeal left its mark. "Allison Mack is an evil sociopath, a menace to society, and a danger to innocent human beings," Joan said during Mack's sentencing.
If you or anyone you know has been a victim of sexual assault, help is available. Visit the Rape, Abuse & Incest National Network website or contact RAINN's National Helpline at 1-800-656-HOPE (4673).