The Real Reason Heather Rae Young Clapped Back At Chrissy Teigen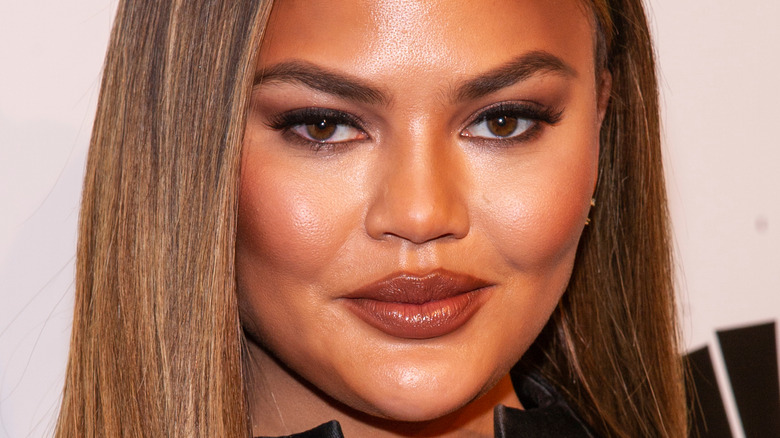 Shutterstock
Chrissy Teigen's social media presence has gotten her in quite a bit of trouble. Perhaps the most highly publicized headline involving Teigen and her Twitter feed was a few resurfaced posts in which Teigen suggested Courtney Stodden do some pretty horrible things, like telling them to take a "dirt nap" and kill themself. A similar scenario played out when Teigen sent some nasty tweets to Lindsay Lohan. Of course, she has since issued an apology.
In August 2020, Teigen also unleashed a series of tweets centered around the popular Netflix series "Selling Sunset." "I just watched all of Selling Sunset after watching everyone talk about it for so long! I don't even think anyone on it is as mean or insane as you guys said? Maybe I'm just so used to it because I live here? This is pretty normal lol some are actually really nice," she wrote in her first tweet. Things seemed cordial, right?
"Maybe I also know everyone on tv plays up a character. They're all doing that. You guys are ... super mad at people who are in on the joke," Teigen continued. She then added out one last tweet in the thread. "I will say, I look at LA real estate a lot and have never seen any of these people lol either have our agents, who I have obsessively asked," Teigen wrote, seeming to imply that the realtors on "Selling Sunset" are actors. 
Keep scrolling to see what "Selling Sunset" star Heather Rae Young had to say to Teigen.
Heather Rae Young stands her ground against Chrissy Teigen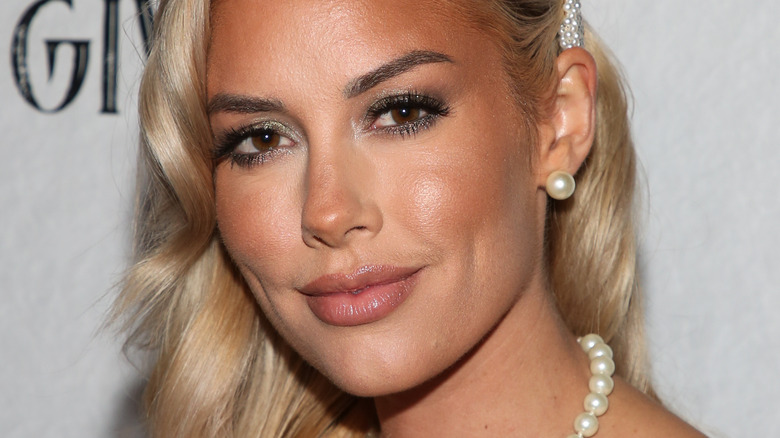 Paul Archuleta/Getty Images
The cast of "Selling Sunset" is used to their fair share of drama. Heather Rae Young never seems to shy away from her feelings, and when asked about Chrissy Teigen's tweet, she held nothing back. "My response to that is that I have had my real estate license since 2014," Young told KTLA. "I've been with the Oppenheim Group since 2015." She continued, offering more details on her impressive real estate portfolio: "I sold my first house within three months of having my license. It was a $7.2 million house. A week later, I sold a $1.5 million condo, and you can look up the proof," she shared. "We've all been in the office for years and have known each other for almost six years," she told the outlet. "Maybe because she doesn't know us doesn't mean we're not real real estate agents." 
This is not the first time the group has been accused of being actors, especially on social media. Several other Twitter users have echoed Teigen's sentiments. "I just learned that selling sunset is basically not even real and they aren't really realtors and I might cry a little," one fan tweeted. However, a few others have applauded the ladies for their baller lifestyle and lucrative real estate deals. "Binge-watching Selling Sunset in 3 days has me currently depressed that I'm not a rich Real Estate Agent in Beverly Hills," one wrote.
As for the ladies at the Oppenheim group? They're probably laughing all the way to the bank.