Why Bill Cosby Tried To Get Wendy Williams Fired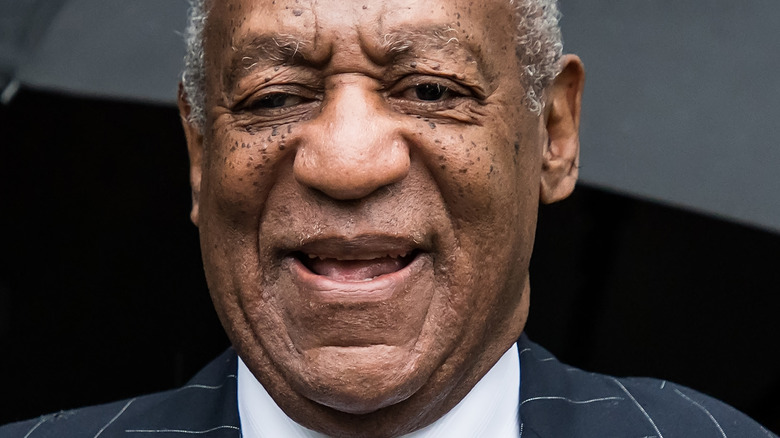 Gilbert Carrasquillo/Getty Images
The following article includes mentions of sexual abuse. 
Wendy Williams has never been shy about sharing her opinions on-camera, and sometimes her lack of filter can get her into trouble. The outspoken television personality has had a long career in Hollywood, but it wasn't until in 2008 that she got her own self-titled talk show (via IMDb). Williams does not have much of a filter on-air, and it's safe to say that her candid personality helps get the ratings. In fact, Williams has ticked off her fair share of stars, including Dionne Warwick. She accused the singer of having someone else run her Twitter account and Warwick wasn't happy about it. "There's an old saying you can catch more flies with honey than with vinegar," Warwick wrote on Twitter. "Try it Wendy you might like it."
Williams also found herself on the receiving end of some drama centered around comedian Bill Cosby long before he was convicted of three counts of aggravated indecent assault. The former television star served just two years of his three to 10 year sentence after the Pennsylvania State Supreme Court overturned the ruling. Of course, all chaos ensued, with plenty of celebs taking to social media to express their outrage over the ruling. However, Cosby's former co-star, Phylicia Rashad has been one of the few who vocalized support for Cosby after his release from prison. Keep scrolling to find out why Cosby had a bone to pick with Williams.
Wendy Williams was one of the first to speak out against Bill Cosby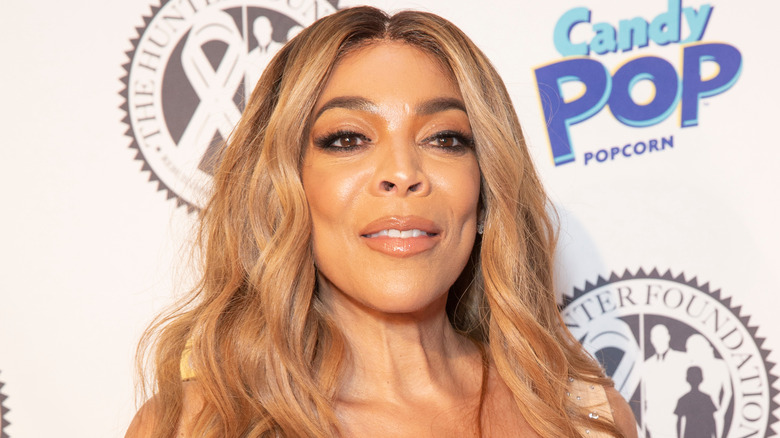 Shutterstock
Wendy Williams has faced her fair share of controversy throughout her career, and as we mentioned earlier, she has faced off against some of the most prominent names in the industry, like Bill Cosby. On an episode of her show "The Wendy Williams Show," the talk show host told her studio audience about the time that "The Cosby Show" star tried to get her fired from a radio gig, per Vice. According to Williams, it happened in the '90s after she brought up the rape allegations against the comedian while she had her own segment at KISS in New York. 
Williams shared that she got her information from a magazine; in this case, it was "Enquirer." "Ironically, this is one of the only times he has ever spoken out about these sexual allegations, and it was to the 'Enquirer' back then," Williams confessed. After talking about it on her show, Cosby tried to intervene and get Williams canned from the station.
"[Cosby] demands for me to be fired, talked to the general manner in such a way that the general manager — my own boss — turned on me like a wild pit bull [and] called me into his office in the middle of the morning broadcast," she shared. "Cosby's on the speakerphone. Cosby dressed me down and called me everything but a daughter of God. Now, that's my own personal account with these allegations, and this, like I said, was back in 1990." Wow.