Why Britney Spears' Conservatorship Is Disputing This Claim She Made In Court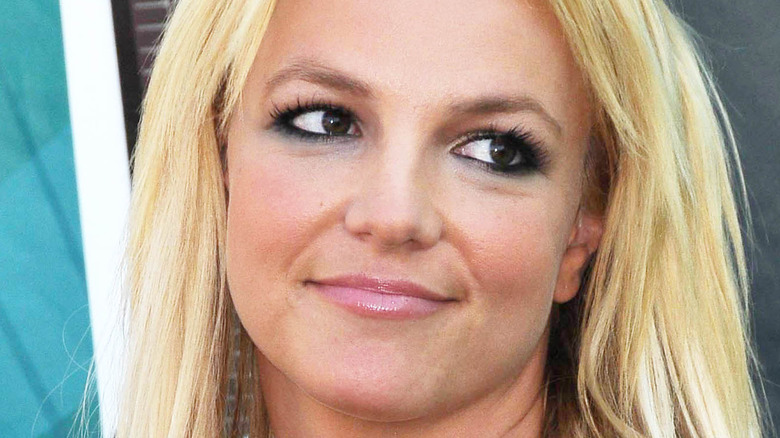 Shutterstock
On June 23, Britney Spears spoke in open court for the first time, telling the judge overseeing her conservatorship case that she has been mistreated and abused by her family, her management team, and even her doctors — all of whom were supposed to be protecting her. According to the full transcript of her statement provided by CNN, Britney told Los Angeles Supreme Court Judge Brenda Penny that those in control of her conservatorship have used that power to force her to do things against her will. 
Following Britney's court appearance, her father, Jamie Spears, filed a petition to investigate some of the claims made by his daughter, according to E! News. In the court filing, Jamie said that he is "concerned about the management and care of his daughter," pointing out that he had stepped back from the role as her conservator for the past two years. "Given the nature of the allegations and claims, it is critical that the Court confirm whether or not Ms. Spears's testimony was accurate in order to determine what corrective actions, if any, need to be taken," Jamie's lawyer wrote in the formal petition.
And now, there's even more to it. Keep reading to find out the latest.
Britney Spears claims she was forced to tour in 2018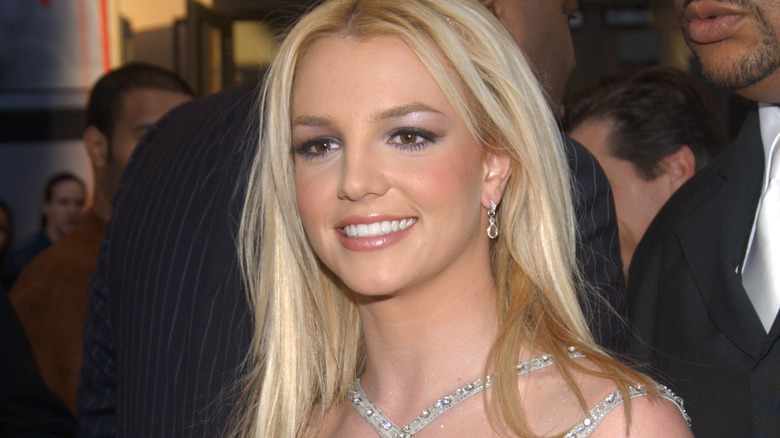 Shutterstock
It seems that there was one thing in particular that is being challenged by Britney Spears' conservators. During her virtual court appearance, Britney mentioned being forced to do her shows. "I was on tour in 2018. I was forced to do. My management said if I don't do this tour I will have to find an attorney and by contract, their own management could sue me, if I didn't follow through with a tour. He handed me a sheet of paper as I got off the stage in Vegas and said I had to sign it. It was very threatening and scary, it was a conservatorship. I couldn't even get my own attorney so out of fear, I went ahead and did the tour," she told Judge Penny (via CNN). She also said that she really needed to take a break before kicking off her Las Vegas residency, but she wasn't afforded that option.
According to TMZ, "people involved in the tour" remember things being vastly different, and her conservators will be providing Judge Brenda Penny their side of the story at the upcoming July 14 court hearing. 
Britney Spears' conservators are prepared to fight back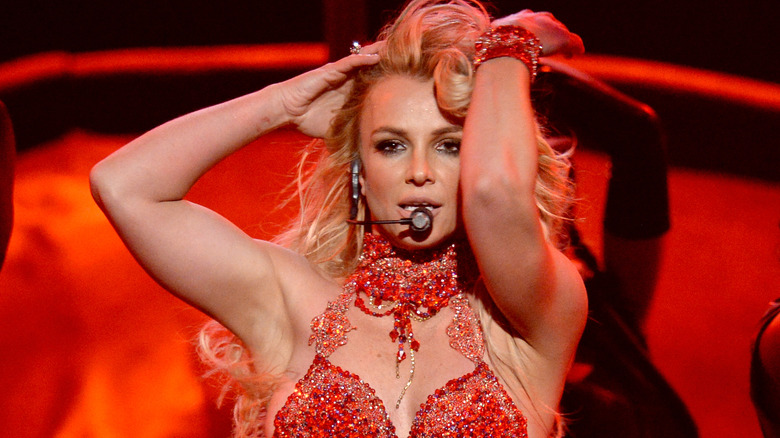 Kevin Winter/Getty Images
According to TMZ, Britney Spears' people say that the pop star requested work following the culmination of her 2018 tour. "When Britney was at the tail end of her Vegas 'Piece of Me' residency, she realized 'she had nothing on her calendar for almost all of 2018. She then asked management to find something for her to do so she wouldn't be bored for a year,'" a source told the outlet. "She literally begged to do the 2018 European Tour run. She was very excited about it and called repeatedly to ask to have it confirmed. There is a text message exchange between management and Britney on December 16, 2017, where management provides her with the tour routing. She asks a few questions, and expresses how excited she is to do it," the source added. The conservators also claim that Britney was "forced" to sign documents agreeing to various obligations because "she would lie and deny having agreed to do it."
The fight for Britney's freedom is not going to be easy. Sources tell TMZ that the conservators plan to address the star's claims that she's been "[prohibited from] getting married, having a baby...[the] right to see her kids, [and] not knowing she could end the conservatorship." Britney is not expected to be in court on July 14, but it sounds like things are about to get extremely complicated.