Who Are Danny Masterson's Famous Brothers?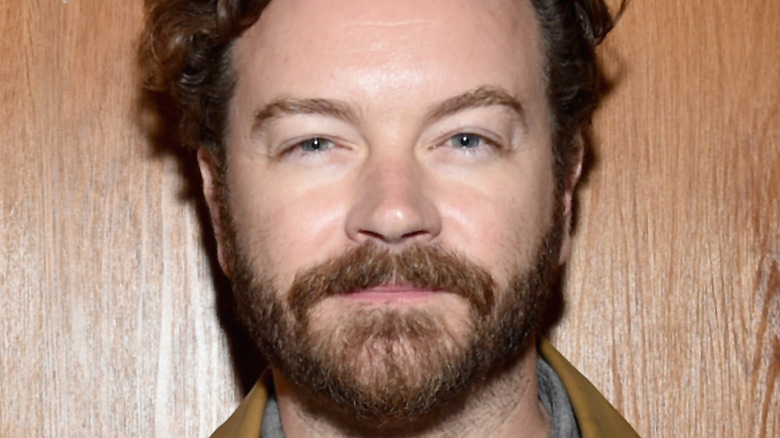 John Shearer/Getty Images
Danny Masterson started acting as a young child, and pursuing a career as an entertainer seemed to run in the family. While his IMDb page noted he appeared in a handful of roles throughout the '80s and '90s, it wasn't until he played Steven Hyde in "That '70s Show" that he really rose to stardom. Later, he landed another significant ongoing gig with "The Ranch" on Netflix. Masterson may be focused more on his legal issues than acting jobs these days, but his siblings are still active in the entertainment field.
As inTouch detailed, the Masterson family was based in Long Island, New York. The family matriarch, Carol, was a talent manager and patriarch Peter worked as an insurance agent. The couple split when Danny and his brother Christopher were young, and Carol later married former Australian rugby player Joe Reaiche. Within a few years, they added Jordan and Alanna to the family. Danny and Christopher's father also had another son, Will. Reaiche and Carol raised the family as members of the Church of Scientology, and he eventually rose to a high position within the organization. However, the Daily Mail detailed, Reaiche eventually left Scientology and has been one of the few higher-ups to speak out against the organization. As a result of Reaiche's departure from Scientology, Danny and his siblings have cut off contact with him as he has been designated a "suppressive person." Reaiche noted to the outlet, "They're good kids but they're ill informed and they're brainwashed."
Find out more about the Masterson family ahead.
Success runs in the Masterson family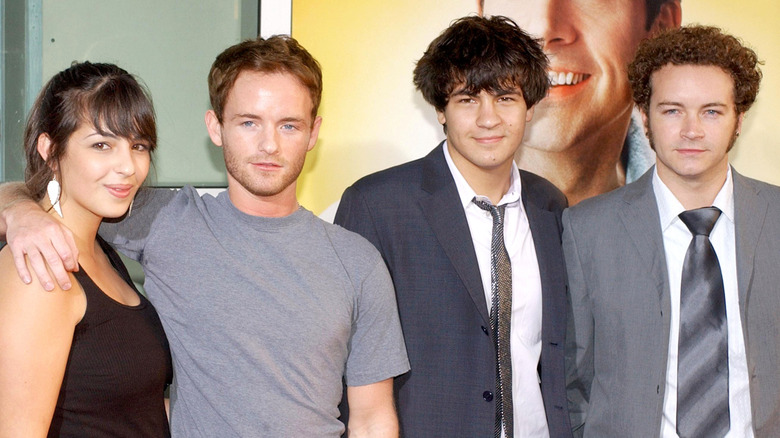 Shutterstock
Danny Masterson has built a successful acting career, but as inTouch detailed, several of his siblings have snagged impressive roles too. IMDb noted Danny's brother Christopher Masterson appeared on "That '70s Show" a couple of times, but ultimately, he became known for playing Francis Wilkerson on "Malcolm in the Middle." Chris worked steadily after that ended, but according to E!, Chris now focuses on a career as a DJ. Jordan Masterson also appeared on "That '70s Show" and "Malcolm in the Middle," detailed IMDb. He played "Dumptruck" in "Greek" and appeared in "The 40-Year-Old Virgin." In addition, he starred as Ryan Vogelson in "Last Man Standing" alongside Tim Allen. Danny's paternal half-brother Will Masterson isn't an actor, but as Popculture shared, he works in film production.
The one sister of the family, Alanna, is also an actor. From 2013 through 2019, Alanna portrayed Tara Chambler on "The Walking Dead," relayed IMDb. As she told Express, she didn't know about her character's death until about shortly before the scenes were filmed. "I was caught off guard for sure, but also excited for what the future holds," she explained. Prior to "TWD," she appeared on shows such as "Mistresses," "Greek," and "Malcolm in the Middle," as well as "The Young and the Restless" in 1994. The Mastersons are all following their own paths in the industry, but they appear to be close-knit and supportive of one another in their respective efforts.