The Most Expensive Engagement Ring In Bachelor Nation History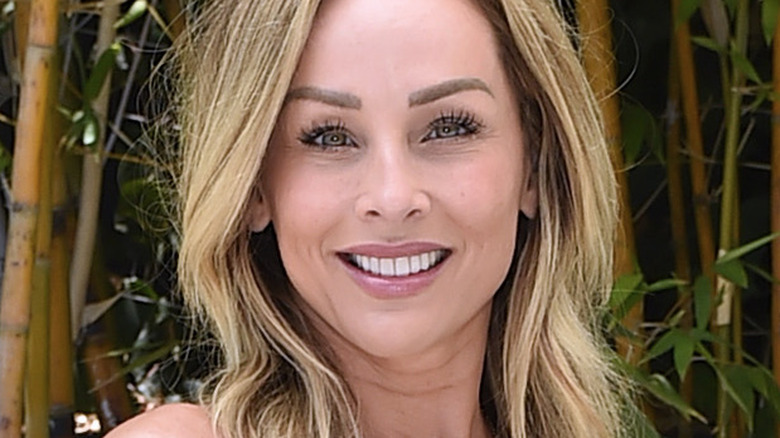 Stefanie Keenan/Getty Images
Final rose ceremonies within "The Bachelor" franchise have produced engagements for around 20 years now, with varied success. Trista and Ryan Sutter found love during Season 1 of "The Bachelorette," and they were given a massive televised wedding in 2003 (per Entertainment Weekly). Other "Bachelor" Nation pairs wrapped up filming with a proposal and gorgeous engagement ring but split in the blink of an eye. Plenty of incredible rings have been featured over the years, but fans might be surprised by whose was the most expensive.
Fans of "The Bachelor" and its spinoff shows are accustomed to seeing jeweler Neil Lane pop up to showcase his glamorous engagement rings ahead of the final rose ceremony. As Wedding Wire noted, Lane became the go-to jeweler for the franchise in 2009. Each ring is different, with some worth substantially more than others. Although it's not a hard-and-fast rule by any means, the value of the engagement rings used on "The Bachelor" and "The Bachelorette" have generally increased quite a bit from the early seasons to the newer ones. Interestingly, however, a couple of the rings said to be the most expensive within the franchise aren't from the most recent love stories. 
From Trista Rehn Sutter to Kaitlyn Bristowe to Clare Crawley, ladies who lead a season of "The Bachelorette" frequently seem to end up doing quite well with a gorgeous ring or a fabulous husband, and fans always hope they'll end up with both.
Several women on The Bachelor have scored massive engagements rings
According to Us Magazine, Kaitlyn Bristowe's engagement ring from Shawn Booth during Season 11 of "The Bachelorette" was worth an estimated $150,000, which was seemingly the most expensive so far. The ring consisted of a 3.5-carat round-cut center diamond and as E! News noted, it was set in a platinum band with 160 petite diamonds. But Kaitlyn and Shawn split three years later. She started dating "Bachelor" Nation veteran Jason Tartick, who proposed in May 2021. Page Six shared that his ring, with a 5.09-carat oval stone, was estimated to be worth as much as $500,000.
It seems two other "The Bachelorette" ladies also snagged rings in the $150,000 range. Emily Maynard chose Jef Holm, and as Yahoo! detailed, he chose a ring Neil Lane said was the "biggest yet" for the franchise. It had a 2.5-carat emerald-cut diamond and 87 small round-cut diamonds. But like Kaitlyn and Shawn, Emily and Jef ultimately split. More recently, Clare Crawley received a beauty from Dale Moss during "The Bachelorette" Season 16. Lane told People, "Clare fell in love at first sight, so I had to scramble." Lane said it "was stressful and crazy, but crazy fun" as he made "just one perfect 'Wow' ring." 
According to Life & Style, Clare's ring is worth between $100,000 to $150,000. Clare and Dale split briefly but have reunited. Will Clare's massive ring be the one that eventually ends up with a wedding band next to it? Fans certainly hope so.