How Mariah Carey's Brother Just Blasted The Famous Singer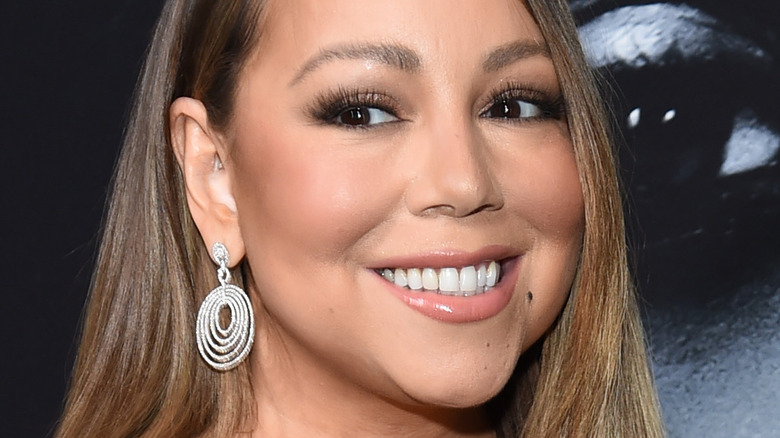 Jamie Mccarthy/Getty Images
Mariah Carey's highly talked-about tell-all memoir is still causing trouble for the star and her relationship with her family. The pop legend debuted "The Meaning of Mariah Carey" in September 2020, detailing behind-the-scenes moments that led to her stardom, past relationships, and even alleged abuse she received from her family. Since the memoir was released to the public, Carey's siblings have struck back with their own lawsuits for defamation.
The first suit came from Carey's sister Alison Carey in February 2021, after a chapter titled "Dandelion Tea" in the memoir claimed Alison drugged the singer as a child and burned her with boiling tea, according to Page Six. Ailson's lawsuit asks for $1.25 million in damages and claimed the artist "used her status as a public figure to attack her penniless sister, generating sensational headlines describing lurid claims to promote sales of her book."
Just one month later, Mariah's brother Morgan Carey filed a similar suit for the singer's claim he abused her. Now, Morgan's lawsuit is making some shocking statements about his famous sister.
Mariah Carey's brother claims she has a "vindictive nature"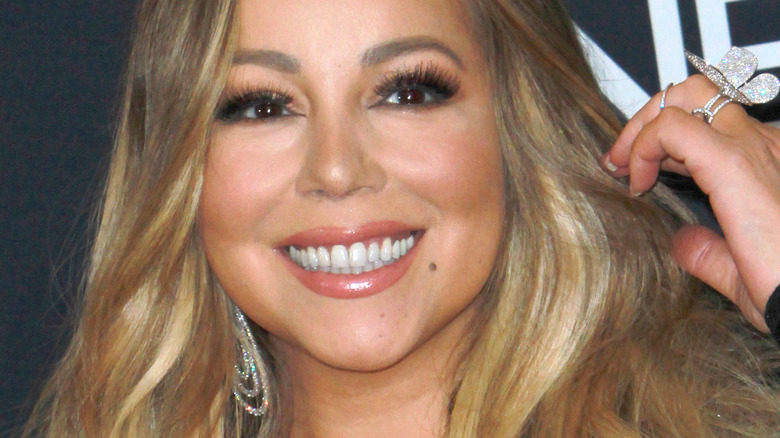 Shutterstock
In his defamation lawsuit against his pop star sister Mariah Carey, Morgan Carey calls out the icon for "glamorizing her excessive drinking" and claims she has a "contentious and vindictive nature," according to court paper obtained by Page Six.
"It is particularly ironic to hear Mariah assert that her intention was not to defame me, but rather to inspire troubled youth," Morgan claimed in the suit. "This is coming from someone whose public behavior includes glamorizing her excessive drinking and coining the now popular term 'splash', as well as other behaviors which would be in poor taste to mention here."
The artist's brother also claimed that Mariah was only interested in "her image" and book sales, and intended on hurting him with her memoir "The Meaning of Mariah Carey." Morgan wrote that the singer's intentions shouldn't be a surprise, saying that publishers "would hardly be unaware of her contentious and vindictive nature as she has attacked many entertainment industry icons like Jennifer Lopez, Eminem, Madonna and Christina Aguilera." The claim is partially in reference to the "Fantasy" singer's years-long alleged feud with Jennifer Lopez. The siblings have not had a good relationship for years, and, as of this writing, Mariah has not responded to her brother's claims.