How Gigi Hadid Felt About Losing Weight After Welcoming Her Daughter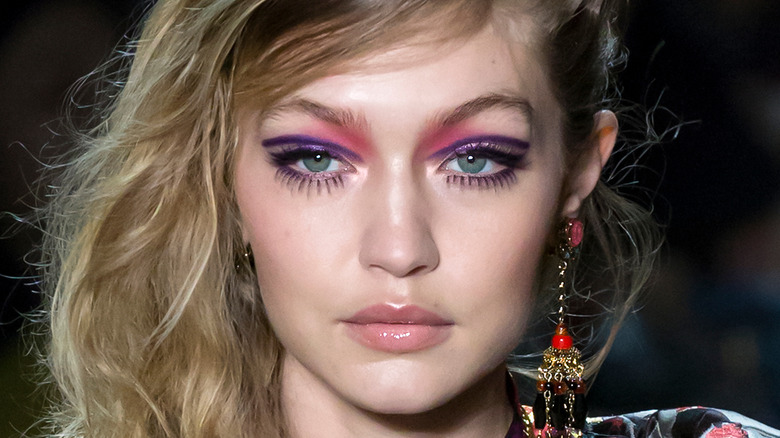 Shutterstock
It's no secret that Gigi Hadid is one of the hottest models in the industry. She ranks up there with the likes of Kendall Jenner and her sister, Bella Hadid, and she's followed in the footsteps of her famous mother, Yolanda Hadid. We first met Gigi in 2012 on "The Real Housewives of Beverly Hills," per IMDb. Shortly after that, her modeling career took off, and almost every time we go to the grocery store, we see her on the cover of a magazine!
While her career as a model is what she's most well-known for, Gigi also has a new role in life —that of a mom. She and Zayn Malik welcomed daughter Khai to the world in September 2020. "Our girl joined us earth-side this weekend, and she's already changed our world," she wrote on Instagram. "So in love."
Since giving birth, the model has been sharing plenty of peeks of her daughter, but we still have yet to see the beautiful baby up-close. On Mother's Day, Gigi shared a sweet post to honor her little girl and we honestly have goosebumps. "The rumors are true: my best friend, purpose, muse, greatest pride & joy! I feel so lucky and inspired bein your mama, my Khai!!" she gushed. "An old soul full of sunshine, you light up everyone's days! Thank you thank you thank you."
Keep scrolling to find out how Gigi felt about getting her body back after her baby.
Gigi Hadid just got real about her her body image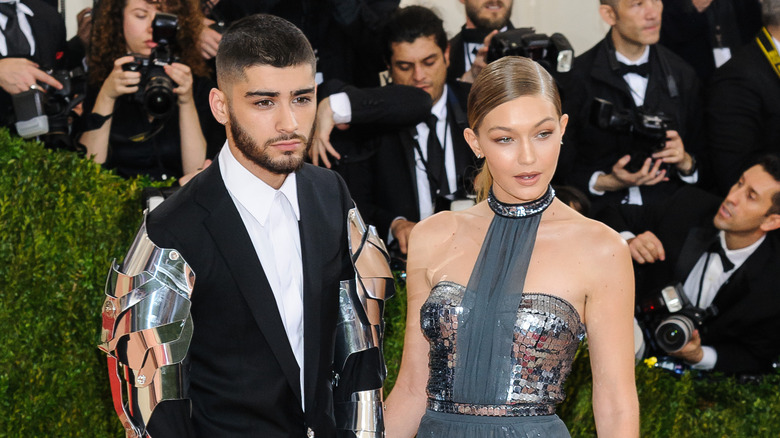 Shutterstock
Gigi Hadid has been an open book in most interviews, and with the role of the model comes the question of post-baby weight loss. In an interview and cover with Vogue, which was just ten weeks after she gave birth, Gigi opened up about how she felt losing pregnancy weight. "I know that I'm not as small as I was before, but I also am a very realistic thinker. I straight up was like, 'Yeah, I'll shoot a Vogue cover, but I'm obviously not going to be a size 0,' nor do I, at this point, feel like I need to be back to that," she said of modeling so soon after giving birth. "I also think it's a blessing of this time in fashion that anyone who says that I have to be that can suck it." We have got to admire her for her honesty and no-B.S. Attitude!
In addition, the model shared that she is hoping to try a few things in her career now that she's a mom. She had to travel so much with her modeling gig, but she's open to other opportunities now. "I'm veering toward things that feel more stable than being in a different country every week," she dished to the outlet. 
Now, she, Zayn Malik, and Khai all live on a farm, and she says that it suits her much better than apartment life in New York City. Love it!