The Strange Twitter Feud Susan Sarandon Had With Piers Morgan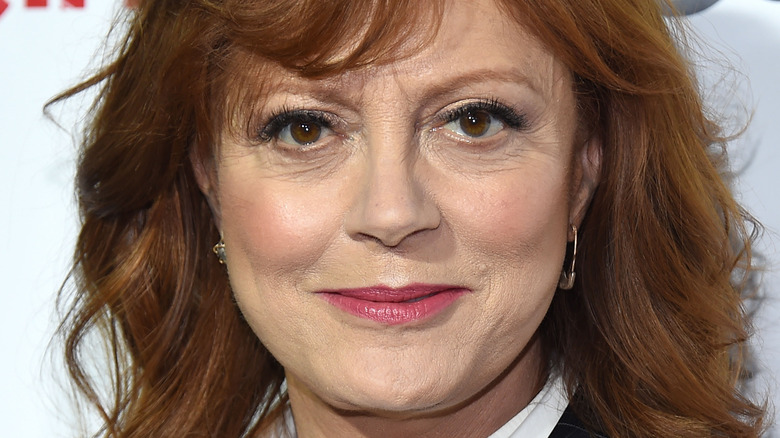 Shutterstock
What do Piers Morgan and Susan Sarandon have in common? Active social media accounts — and in this case, Twitter. Which, while the two could seemingly not be more opposite, once resulted in a funny little scuffle online. 
As fans know, Morgan is no stranger to finding himself at the center of headlines, including one with another Hollywood starlet turned royal, Meghan Markle. Following Meghan's and Prince Harry's explosive interview with Oprah, Morgan addressed her alleged suicidal thoughts on his show, claiming that he had his doubts as to the validity. "I don't believe a word she says, Meghan Markle," he said, per People. Morgan's accusations later caused him to get into an onscreen debate with his co-star, Alex Beresford. Not too long after, Morgan opted to leave his post at "Good Morning Britain." "Following discussions with ITV, Piers Morgan has decided now is the time to leave Good Morning Britain," the network shared in a statement (via BBC). After that, Sharon Osbourne got involved, and things just spiraled for everyone.
While most feuds with Morgan have been intense, like in Markle's case, a few more have been more light-hearted. Keep scrolling for more deets on the unlikely yet hilarious feud between Morgan and Sarandon that caused a ruckus in 2016.
Piers Morgan jousted with Susan Sarandon on Twitter in a strange way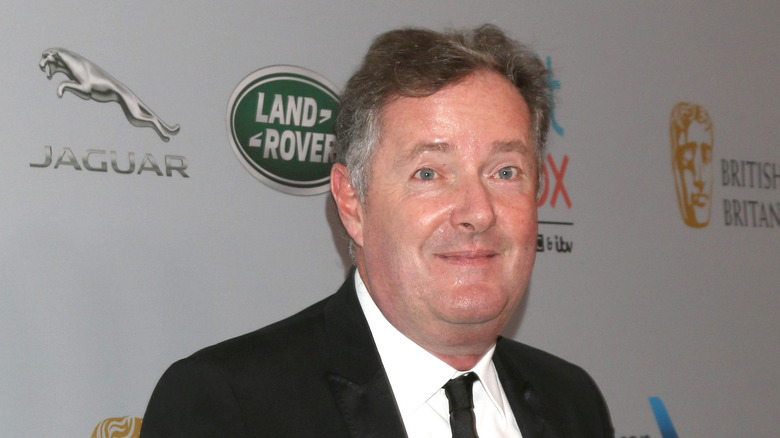 Shutterstock
Piers Morgan is not afraid to go toe-to-toe with anyone, and actor Susan Sarandon is no exception. It all started with the outspoken British television personality accused Sarandon of showing too much skin at the 2016 Screen Actor's Guild Awards. Sarandon wore a chic white blazer with the top few unbuttons undone to expose her black bra underneath. "Would Susan Sarandon wear this to a funeral? No," he tweeted back in 2016. "It was thus horribly inappropriate for an In Memoriam tribute." 
Sarandon caught wind of Morgan's post, and the next day, she shared an image of herself rocking a white bra in front of a nude statue. It appeared to be a still from her time on "The Rocky Horror Picture Show." " "Today s #TBT is dedicated to @piersmorgan," she tweeted back. And if you think it stopped there, then you're wrong. The same day, Morgan tweeted a pic of himself (that appeared to have been photoshopped sitting shirtless by a fire). "Today's #TBT is dedicated to @SusanSarandon," he wrote. He also addressed his initial tweet. "Just for the record, @SusanSarandon, I think your cleavage is magnificent. I'd just keep it hidden for 'In Memoriam' tributes. Love Piers," he wrote. 
While we're a little confused and uncomfortable, we are also kind of laughing. Clearly, these two can hold their own.